Nearly 400 different Super Bowl bets are available at the BetMGM sportsbook, as of Friday, two days before the Los Angeles Rams beat the Cincinnati Bengals by at least four points, Joe Mixon has at least four receptions, and Tee Higgins doesn't have a reception of at least 25 yards.
Those are three of the nine bets I've placed on Super Bowl odds. Here's a full breakdown:
Spread: Rams -3.5
The Rams are four points better than the Cincinnati Bengals.
Some bets are worthy of reviewing advanced metrics, creating systems in Action Network's Bet Labs, reading between the lines of injury reports, and following film breakdowns from experts. This bet, in my opinion, is not.
I took the Rams at -3.5 minutes after the line was posted two weeks ago and haven't revisited it.
First-Half Spread: Rams -3 
What was initially a tail of Chase Kiddy – who took the Rams at -2.5 and discussed it on last week's episode of The Lion's Edge – developed into one of my favorite plays for Sunday.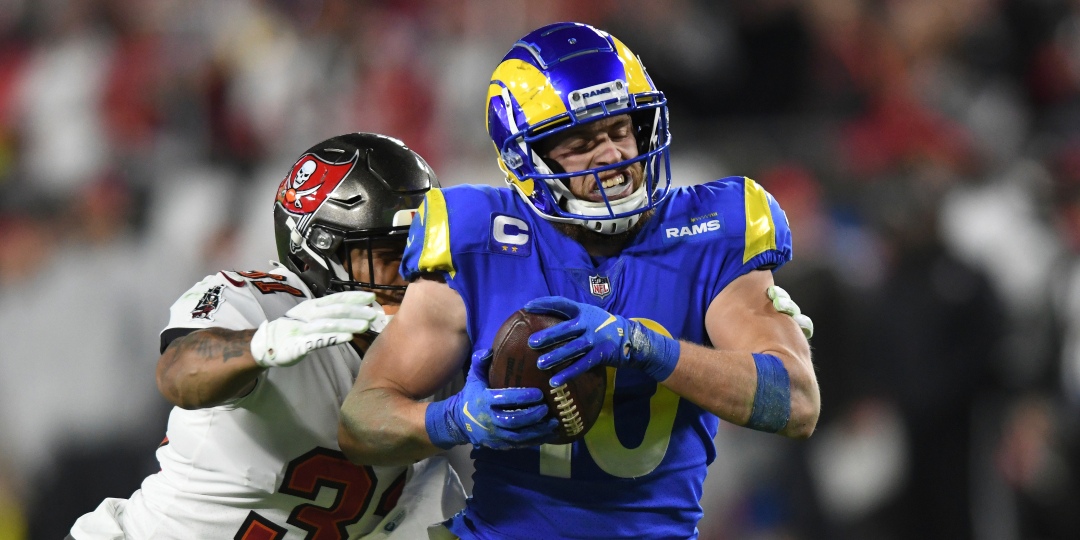 The Rams are 11-9 against the first-half spread this season, and only the Buffalo Bills had a better average first-half scoring margin. While Matthew Stafford led the offense to only seven points in the NFC Championship, they had 208 yards on only four drives, three of which went at least plays and inside the San Francisco 49ers' 40-yard line.
The Bengals' first-half issues are just icing on the cake.
First-Half Spread: Rams -6.5
The Rams have led by at least seven points at halftime in five of their last seven games, including two of three playoff games.
At +150, I'll take a swing they're up by a touchdown at the break. 
Opening Kickoff: Touchback -105
Matt Gay's touchback rate at SoFi Stadium dropped after registering three touchbacks on five kickoffs against the Niners, but the Rams' second-year kicker is still at 72 percent through 20 games.
Evan McPherson, meanwhile, has played two "indoor" games this season – at Ford Field, at Allegiant Stadium – during which he hit the end zone on nine of 14 kickoffs. Most recently, against the Las Vegas Raiders in Week 11, six of his eight kickoffs reached the end zone, only one of which was returned.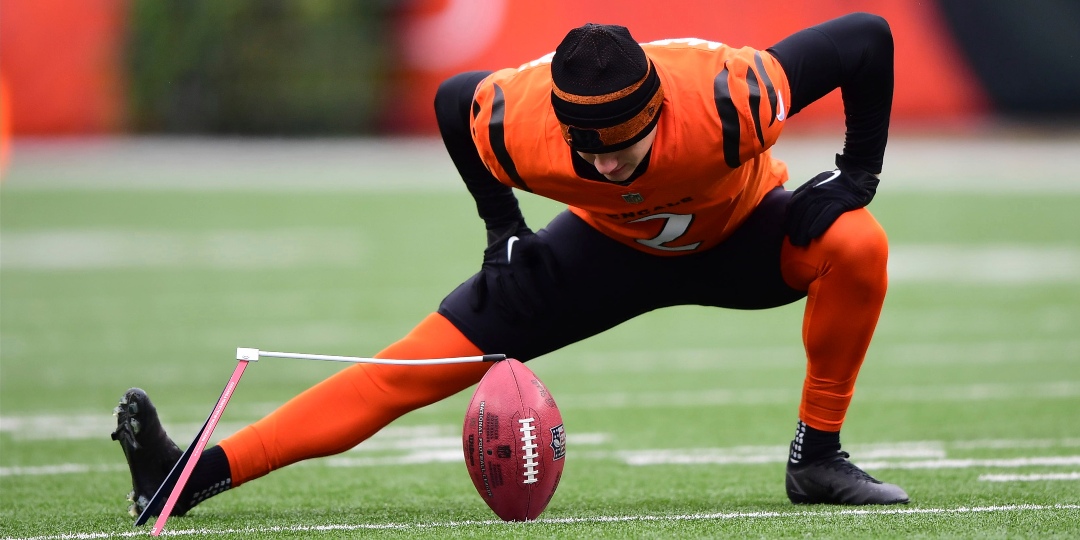 Neither the Rams nor the Bengals have a great kickoff return unit, and neither team gambles on returns from inside the end zone.
I took this bet at -145 earlier this week and increased my position when it dropped to -105.
Joe Mixon Receptions: Over 3.5
Joe Mixon had just three targets at Arrowhead but still has 29 over his last five games, the most over a five-game stretch in his career. And only three of those targets didn't translate to receptions; he has 26 receptions since Week 17.
Facing a laughable mismatch in the trenches, the Bengals are likely to scheme open their playmakers closer to the line of scrimmage and stay ahead of the sticks.
At -145, it's an aggressive prop bet, though it might cash by halftime.
Joe Mixon Receiving Yards: Over 25.5
Entering the AFC Championship, Mixon hit the over on receiving yards in four straight games, three of which weren't close. He missed against the Chiefs by one-half yard (27 to 27.5). 
As I've said in each of the last games, all it takes is one well-blocked screen, which the Bengals have had in each of their last five games. And with Mixon's current receiving volume, this number is too low.
Jalen Ramsey Tackles: Over 3.5
If the Bengals scheme away from the Rams' defensive line as much as possible, there will be dozens of tackling opportunities for the Rams' secondary, including Jalen Ramsey, who might find himself closer to the line of scrimmage than usual if Zac Taylor keeps Ja'Marr Chase, Tee Higgins, and Tyler Boyd within reach of an under-pressure Joe Burrow.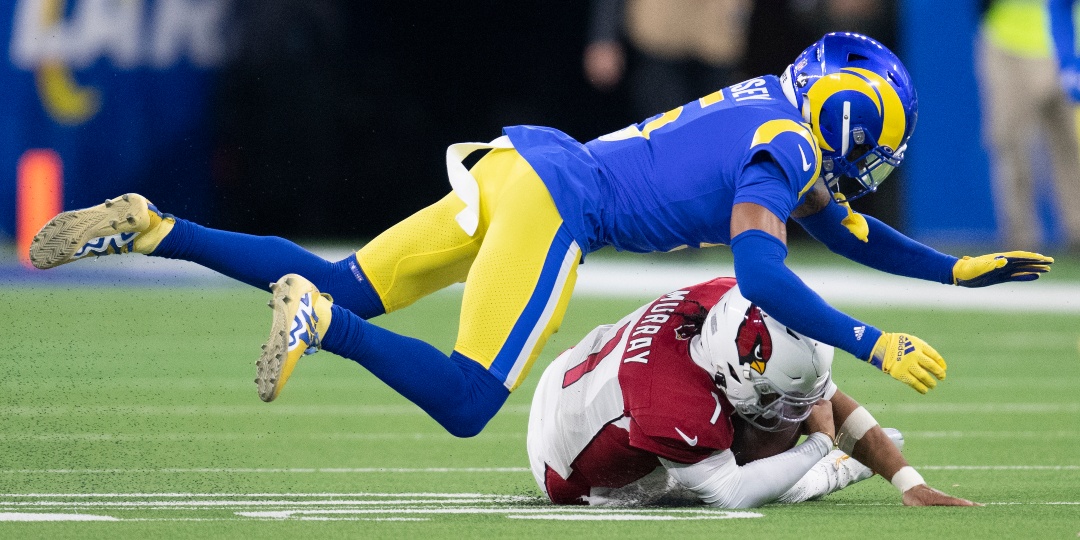 Ramsey had at least four tackles in 12 of his 19 games this season. And he had another five games with a least three tackles.
It's another high vig (-140) but one worth paying.
Bengals' Second-Half Points: Over 9.5
The Bengals have been a second-half team all season, particularly on the road, where they're averaging 15.7 points per game, second-most in the league.
It's tempting to take over 10.5 points at a better price (-115 vs. -145) but the difference between, for example, two touchdowns, and a touchdown and a field goal is dramatic against a defense allowing just 9.3 second-half points per game at home this season.
If the Bengals' first-half woes continue, they could play catch-up in the second half of a two- or three-score game.
Tee Higgins' Longest Reception: Under 24.5
As outlined earlier this week, I'm betting against Tee Higgins recording his 12th reception this season of at least 25 yards. The reasons, among others:
The Rams are 10th in defensive explosive pass rate and second in DVOA deep-pass defense. And they allowed only 25 pass plays of at least 25 yards in which it was a targeted "deep" pass, i.e., thrown at least 15 yards downfield. Higgins only had nine such plays in the regular season, none of which came against a defense that allows fewer such plays than the Rams.
One Game Parlay
And a six-leg One Game Parlay (with -105 odds) for the kids:
Joe Mixon Receiving Yards: 10+

Rams' Sacks: 1+

Matthew Stafford Passing Attempts: 25+

Joe Burrow Passing Attempts: 25+

Joe Burrow Passing Touchdowns: 1+

Cam Akers Rushing Yards: 50+
You can listen to more explanation of those nine bets – and Chase's 14 Super Bowl bets – on this week's episode of The Lion's Edge. And you can view all updated Super Bowl odds at the online sportsbook.