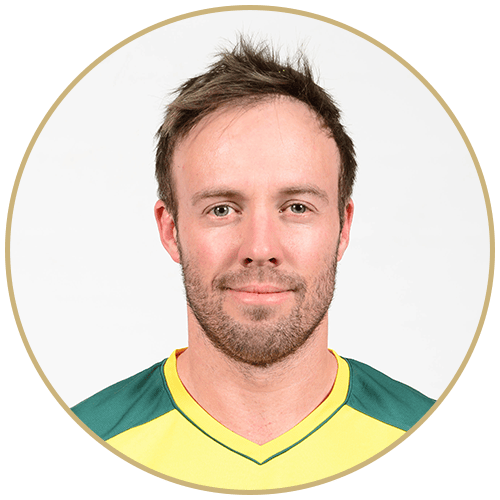 AB De Villiers
September 30, 1984


2020 Earnings: Approximately $1.5 million (11 Crore) ($1.5 million/11 Crore salary, unknown endorsements)
Networth: Estimated $20 million
The South African born player has scored over 200 sixes for the Royal Challengers Bangalore.
He is currently the second highest scorer in terms of total sixes in the IPL with 214. The most sixes were scored by West Indian Chris Gayle who has a total of 326, while third place is held by MS Dhoni, who has 209.
The largest amount of runs scored by the 36-year-old batsman is 278, which he scored in a test much vs Pakistan. This is followed by 176 in an ODI match vs Bangladesh.
He played tennis against former US Open Finalist Kevin Anderson and won. Kevin was 10 years old, while AB was 12.
ABs followers on social media were surprised when he changed his name to Paritosh Pant. This was in recognition of the work the restaurant owner had started with "Project Feeding from Far which aimed to help feed people who were hungry because of the COVID-19 lockdown.
Back to Main Listing Page