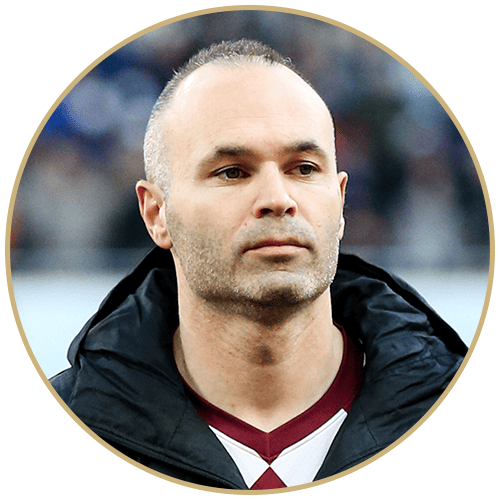 Andres Iniesta
September 23, 1984

2020 Earnings: $29.6 million ($26.6 million salary/prize winnings, $3 million endorsements)
Networth: Estimated $120 million
He grew up playing futsal (soccer played on a hard floor court) as there were no soccer fields in his village.
At the age of 12, he was scouted and joined the Barcelona youth academy.
The Spaniard received numerous awards throughout his career, including the La Liga Best Spanish Player, FIFA World Cup Dream Team, the Golden Foot, and IFFHS Worlds Best Playmaker.
Andres also joined the family wine business, Iniesta Wines, with his own vintage called Bodega Iniesta.
Iniesta has taken part in numerous charity events, including auctioning a signed jersey for the organization Terre des Hommes, which helps protect children across the world. He also signed and donated his boots to help a cerebral palsy sufferer raise funds for treatment in the US.
Back to Main Listing Page