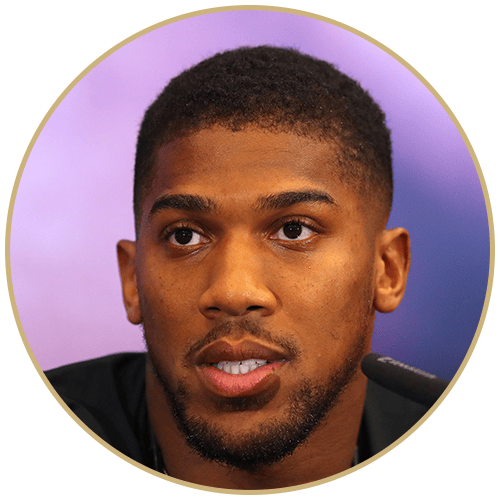 Anthony Joshua
October 2, 1989

2020 Earnings: $47 million ($36 million salary/prize winnings, $11 million endorsements)
Networth: Estimated $80 million
Until 2019, Joshua had never competed outside the UK. With such massive support behind him in the United Kingdom, he saw no need to travel.
Joshua made his US debut against Andy Ruiz Jr. and lost to a technical knockout in the seventh round. It was a shocking result that no-one expected, and is considered one of the biggest upsets ever in heavyweight boxing.
Anthony Joshua is a big chess fan, and shared his love of the game on social media after losing to Ruiz Jr.
He reportedly earned $85 million for a rematch against Ruiz in Saudi Arabia. This time Joshua walked away the winner.
Joshua has never forgotten where he came from and keeps himself grounded. Part of his grounded approach includes supporting charitable organizations. Hes an ambassador for Sky Sports Academy Initiatives, and he has helped many other groups, including Pink Ribbon Breast Cancer Support, the Forever Hope Foundation, Fight for Peace, and many more.
Back to Main Listing Page