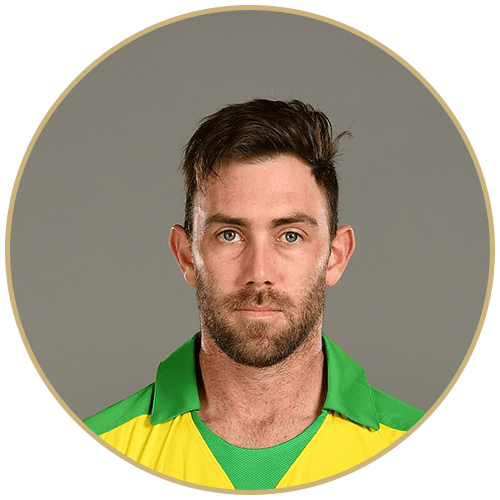 Glenn Maxwell
May 31, 1988

2020 Earnings: Approximately $1.46 million (10.75 Crore) ($1.46 million/10.75 Crore salary, unknown endorsements)
Networth: Estimated $10.4 million
Glenn has earned the nickname "Big Show" after his excellent performance the last time the IPL was played in the UAE.
This all-rounder has a personal best of 278 runs in FC cricket, which he scored during a match against New South Wales. His highest number of wickets also comes from FC cricket, with a total of 77.
Hes hit 105 sixes during his ODI career, with an impressive 82 in the T20I series.
Glenn is the #6 ranked T20 batsman across the world.
In 2014 Maxwell hit his stride playing for the Kings XI Punjab, and was named most valuable player in the tournament after he scored 552 runs.
Back to Main Listing Page