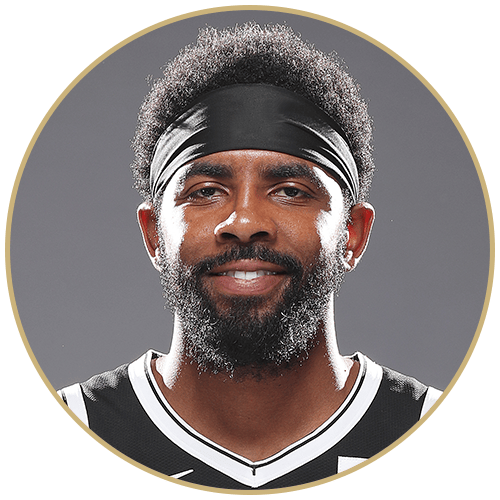 Kyrie Irving
March 27, 1992

2020 Earnings: $41.9 million ($23.9 million salary/prize winnings, $18 million endorsements)
Networth: Estimated $90 million
Irving entered the 2011 NBA draft and was the first overall pick after getting selected by the Cleveland Cavaliers. He would go on to be named Rookie of the Year in 2012, as well as an NBA champion in 2016.
The most points scored during the regular season by Irving was during the 2014-15 season when he played for the Cleveland Cavaliers. He ended the regular season with a total of 57.
Kyrie has signed numerous lucrative contracts beginning with a $94 million deal with the Cavaliers, followed by the Celtics, before his most recent 4 year agreement with the Nets for $141 million in 2019.
Irving has grown his portfolio by investing in Beyond Meat at the start of 2019. This vegan startup aims to provide healthy vegetable alternatives that dont come with any of the worries of eating meat.
When the pandemic first hit the US at the beginning of 2020, Irving donated $323, 000 to Feeding America, and also donated 250, 000 meals across New York.
Back to Main Listing Page