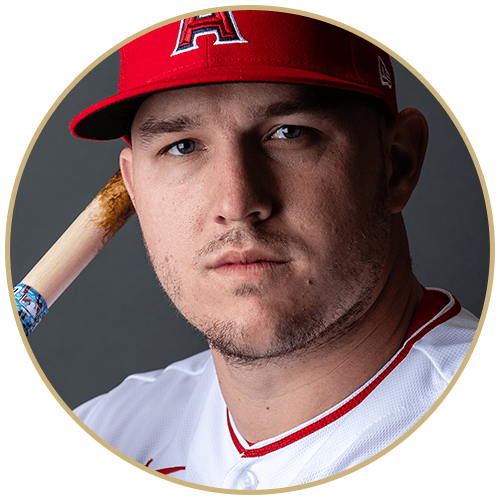 Mike Trout
September 26, 1991

2020 Earnings: $15.8 million ($13.3 million salary/prize winnings, $2.5 million endorsements)
Networth: Estimated $60 million
Mike Trout signed a massive deal with the Los Angeles Angels, agreeing to $426 million dollars over 12 years, in 2019. This is the biggest contract in North American sports history.
Trout clearly earned that payday, as hes been named the American League Most Valuable Player three times (so far) in his career. He won the awards in 2014, 2016, and 2019. Hes almost clinched the MVP several more times, after coming second in 2012, 2013, 2015, and 2018.
The love of baseball clearly runs in the family, with Mikes father, Jeff, playing minor league baseball for four years. Unfortunately he sustained multiple injuries that ended his career, but clearly he passed his passion and skills for the game onto his son.
Mike Trout is the #1 player in regards to Wins Above Replacement for position players, with a score of 72.8. The second highest player is Ty Cobb, with 68.9.
After losing his brother-in-law, who committed suicide in 2018, Trout and his wife put their support behind American Foundation for Suicide Prevention. Additional assistance comes from their partnership with Tiny Turnip, an apparel company that promotes awareness around mental health and suicide.
Back to Main Listing Page