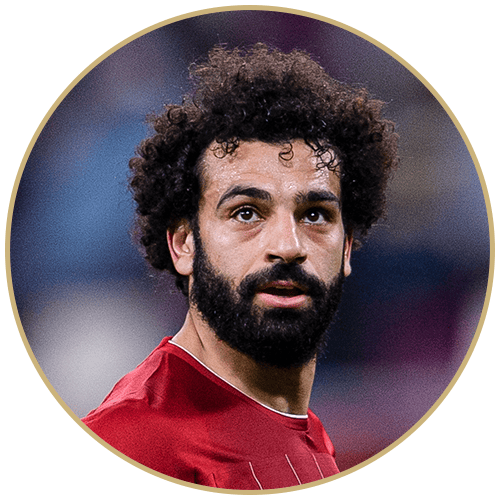 Mohamed Salah
May 29, 1992

2020 Earnings: $35.1 million ($23.1 million salary/prize winnings, $12 million endorsements)
Networth: Estimated $90 million
As a child, Mohamed reportedly struggled with academics. Already a passionate soccer player, he decided to put his focus on developing his skills on the field.
Salahs soccer career was almost put on hold after he lost his place in a UK education program, which meant he was no longer allowed to travel overseas. In addition to this, he would then need to join the military for at least a year as part of mandatory conscription. Luckily the Egyptian Prime Minister stepped in and helped resolve the issue, allowing Mohamed to continue with his soccer career.
The Egyptian soccer player has won numerous awards for his exceptional play. A few of these include African Footballer of the Year, third place in UEFA Mens Player of the Year Award, and the Premier League Golden Boot.
Mohamed signed a long-term contract with Liverpool in 2018. The deal, which didnt include a release clause, is worth about $12.8 million dollars per year, and roughly doubled his weekly salary at the time. The contract ends in 2023.
When COVID-19 hit, the Egyptian star made sure his hometown would not go hungry by donating thousands of tons of food and fresh meat. In the past hes also supported his home community through donations to the Bassioun General Hospital, as well as acquiring the land to build a sewage treatment plant.
Back to Main Listing Page