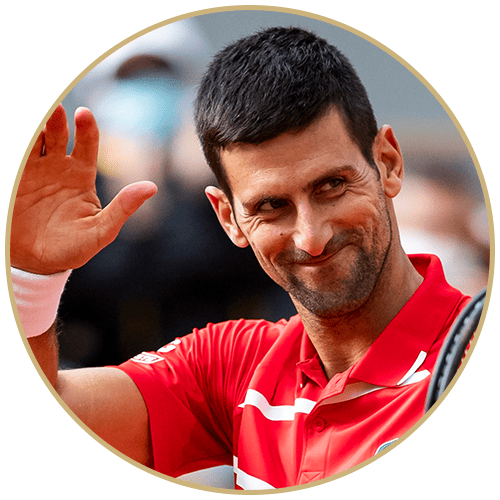 Novak Djokovic
May 30, 1987

2020 Earnings: $44.6 million ($12 million salary/prize winnings, $32 million endorsements)
Networth: Estimated $220 million
Djokovic started playing tennis at the age of four. At age six, he was seen by Jelena Genčić, a Serbian tennis player and coach, who stated: "This is the greatest talent I have seen since Monica Seles."
He is currently ranked world No. 1 in men's singles tennis by the Association of Tennis Professionals (ATP)
In majors, he has won one French Open title, three US Open titles, five Wimbledon titles, and eight Australian Open titles, becoming the eighth player in history to achieve the Career Grand Slam.
Family Sport, a company run by members of the Djokovic family, launched Novak Café & Restaurant, themed around Novaks tennis success. There are now 4 franchisees. Djokovic also opened a vegan restaurant, Eqvita, in Monte Carlo, which unfortunately closed in 2019.
The Novak Djokovic Foundation has built 43 schools, as well as supported 20, 800 children and 1, 000 families in Serbia since being founded in 2007.
Back to Main Listing Page