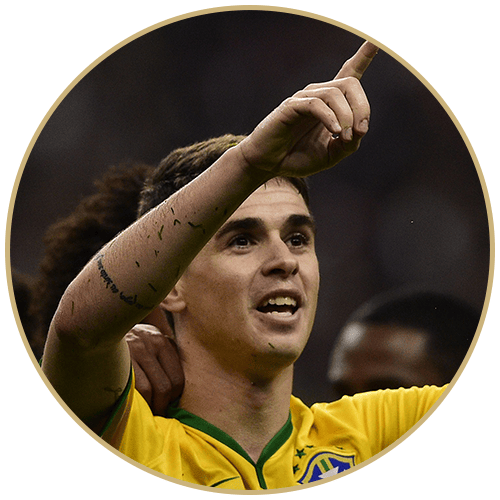 Oscar
September 26, 1991

2020 Earnings: $27.5 million ($25.8 million salary/prize winnings, $1.7 million endorsements)
Networth: Estimated $70 million
Young Oscar was spotted by talent scouts as a young boy, after which he joined Sao Paulo FC at the age of 13.
In 2016, Oscar was unexpectedly transferred to the Chinese Super League team Shanghai SIPG. The value of the trade was reported to be about $77 million.
He found himself at the center of a scandal after he kicked a ball twice into a Guangzhou player. A brawl started as a result of his actions, and he was banned for 8 matches.
The Brazilian player has received the FIFA World Cup All-Star Team, Chelsea Gold of the Year, and Chinese Super League Team of the Year awards.
Oscar has worked with the Street League and Hyundai, and spent time with underprivileged youths who were a part of the program.
Back to Main Listing Page