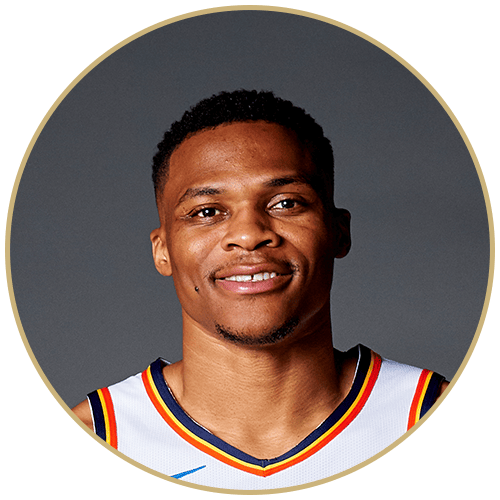 Russell Westbrook
September 26, 1988

2020 Earnings: $56 million ($29 million salary/prize winnings, $27 million endorsements)
Networth: Estimated $170 million
During his first three years as a pro, Westbrook played in every single game. This was 82 games per season between 2009 and 2011. In his first year he only started in 65 games, but he has since been on the starting roster in every year since.
While Westbrook has never won a championship, he did receive the NBA Most Valuable Player award in 2017. He was also the highest scorer in the entire league in 2015 and 2016.
Russell had signed a 5-year deal worth $207 million with the Oklahoma City Thunder, but was traded to the Houston Rockets in 2019.
To ensure his money was well spent, Westbrook founded Russell Westbrook Enterprises. These enterprises include Russell Westbrook Digital, Why Not? Media, Honor The Gift, and the Russell Westbrook Chrysler Dodge Jeep Ram of Van Nuys dealership.
He has contributed to two outside foundations: Greater Than AIDS and NBA Cares. He also founded the Russell Westbrook Why Not Foundation, which aims to inspire kids to help them reach their goals in life through supporting community education and family service programs.
Back to Main Listing Page