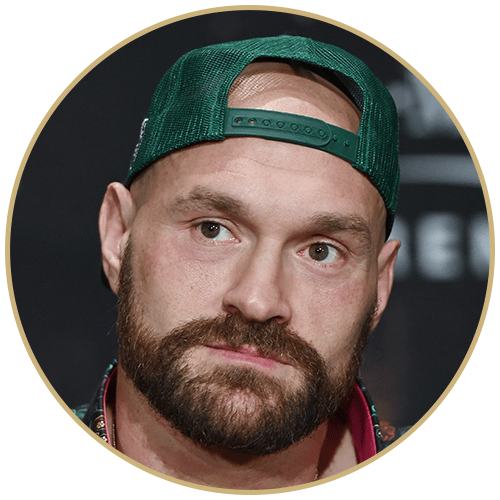 Tyson Fury
September 30, 1988


2020 Earnings: $57 million ($50 million salary/prize winnings, $7 million endorsements)
Networth: Estimated $30 million
Fury has been open about his mental health struggles. After he claimed the WBA, IBF, and WBO heavyweight titles in 2015, he began to suffer from depression, addiction, and suicidal thoughts. Thanks to a lot of work and support, a year later Fury had managed to overcome his demons.
Completely contradictory to the image of a macho boxer, Tyson likes to sing. Hes done it as an official part of events, but also randomly at the end of matches, like when he beat opponent Deontay Wilder and started singing American Pie.
The Fury/Wilder WBC heavyweight title rematch reportedly landed both fighters at least $25 million each, and is considered to be Furys biggest payday.
In early 2020 he claimed that he was made an offer to face off against his namesake, Mike Tyson. However, he said nothings happened so far, and he doesnt expect it to.
Tyson understands the struggles people face when it comes to drugs and mental health, which is why he donated his $9 million dollar earnings from his first Wilder match to help pay for homes for homeless people and drug addicts.
Back to Main Listing Page