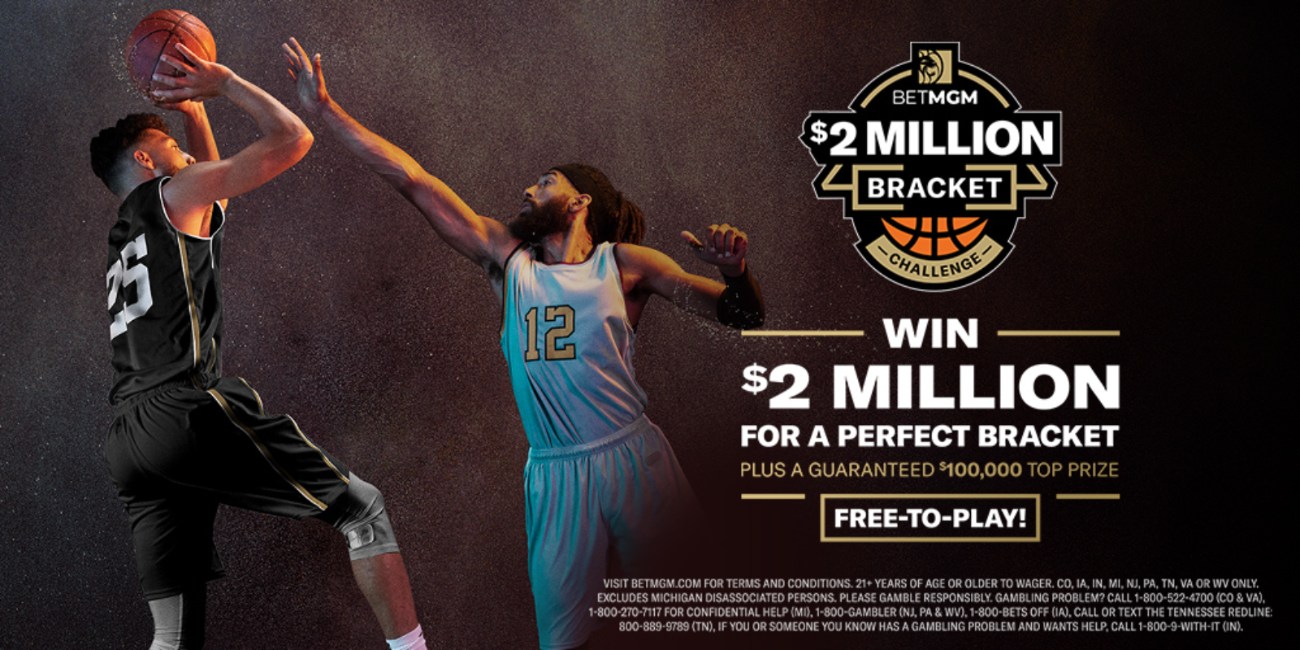 If you correctly predict all 67 NCAA Tournament games, you'll be $2 million richer!
For free, you can join the BetMGM's $2 Million Bracket Challenge. You don't need to spend a dime for your shot at millionaire status. To enter, register for a BetMGM account (or sign in to an existing account) and submit your bracket before tipoff of the First Round at 12:15 p.m. ET on Friday, March 19, 2021. One bracket submission is allowed per person.
If you hit all 67 games, $2 million will hit your bank account within 72 hours after the national championship is played in Indianapolis. If you don't hit all 67 games, you can still win $100,000; if no one gets a perfect bracket, the most accurate bracket will receive $100,000. Each victory in each round counts as ONE POINT. The person with the most points at the end of the tournament lands the $100,000 guaranteed prize. If multiple entrants tie for the most accurate bracket, the money will be divided equally among all entrants.
With nothing to lose, there's no reason to pass on your shot at millions. Register for an account with BetMGM sports and take your shot at $2 million! And find out more about BetMGM's other sports betting promotions by following us on Twitter.
Join BetMGM's $2 Million Bracket Challenge by clicking on your state: Colorado, Indiana, Iowa, Michigan, New Jersey, Pennsylvania, Tennessee, Virginia, West Virginia.
And follow our NCAA Tournament predictions here!