With a win over the Houston Astros in Game 2 of the ALCS, the Boston Red Sox effectively shrunk the best-of-7 series to a best-of-5 series as they return home for the first ALCS game at Fenway Park since 2018.
ESPN's Dan Shulman joined Chelsa Messinger and Nick Ashooh on The Daily Tip on Monday morning to discuss the remainder of the series.
You can listen to the segment below, listen to The Daily Tip live on Audacy radio stations from 6-9 a.m. ET on weekdays, and check out the show as a podcast on Apple Podcasts and elsewhere.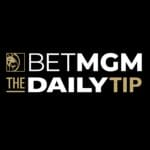 With early-morning sports betting tips to give you the edge, hosts Michael Jenkins and Chelsa Messinger break down the day's events with analysis, angles, and more on The Daily Tip.
Listen live from 6-9 a.m. ET on Audacy.com and your local radio stations. And listen to segments on the Audacy app, Apple Podcasts, and everywhere podcasts are available.