Underdogs have been dominant through the first nine weeks of NFL betting this season. Will that continue in Week 10?
On The Daily Tip on Tuesday, Chelsa Messinger and Michael Jenkins took an early look at Week 10 lines, breaking down their favorite numbers, including some NFL teasers that Chelsa loves.
Watch the segment above, listen to The Daily Tip live on Audacy radio stations from 6-9 a.m. ET each weekday, or listen to the podcast version on Apple Podcasts and elsewhere.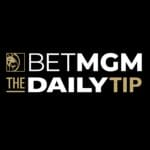 With early-morning sports betting tips to give you the edge, hosts Michael Jenkins and Chelsa Messinger break down the day's events with analysis, angles, and more on The Daily Tip.
Listen live from 6-9 a.m. ET on Audacy.com and your local radio stations. And listen to segments on the Audacy app, Apple Podcasts, and everywhere podcasts are available.