With a frantic end to the 2019/2020 season just around the corner, the FA Cup semi-finals have added extra fuel to an already piping hot soccer schedule. On Saturday, July 18, we see current FA Cup holders, Man City, take on Arsenal at the Emirates, followed by a tantalizing matchup between Manchester United and Chelsea on Sunday, July 19.
Online sports betting fans can look forward to an FA Cup fixture where four of the biggest Premier League teams are vying for a coveted place in the final, on Saturday, August 1. With an FA Cup title, a Europa League spot, and bragging rights all up for grabs, this is a scintillating set of matches to look forward to.
Manchester City vs. Arsenal
Date: 18 July
Time: 2:45 PM EST
Place: Wembley
First up, we have colleagues turned competitors, Pep Guardiola's Man City take on his former assistant Mikel Arteta's Arsenal. City are looking to clinch a domestic double after they already bagged the League Cup against Aston Villa in March. The Citizens are a team on a mission to make a statement after Liverpool dethroned them as Premier League title winners, and will be fighting to retain their FA Cup glory from last season. Guardiola's team is likely to go all out to add more silverware to the cabinet.
Arsenal have won the FA Cup more than any other team. They will be hoping to add a 14th to their tally. Arteta's team arguably have a lot more riding on this game, as a triumph in the final would guarantee their spot in next year's Europa competition. With a host of clubs still in the running, their inclusion in Europe's second-tier competition is far from guaranteed through the Premier League.
The road to Wembley
Manchester City has had relatively smooth sailing to the semi-finals, with a 4-1 win over Port Vales and a 4-0 triumph over Fulham. They got through a tricky fixture against Sheffield, on Wednesday, to clinch a 1-0 victory, and finally dispatched Newcastle United 2-0 to get to Wembley.
On paper, Arsenal's FA schedule also looked relatively straightforward but their defensive vulnerabilities meant they made hard work of their first fixtures — they barely scraped past Leeds and Bournemouth. They beat Portsmouth 2-0 in March and then scored an injury-time winner against Sheffield United to win 2-1 and keep their cup dreams alive.
Team news
Arteta clearly had his mind firmly on the semi-finals during the Gunners' win over Liverpool in the EPL on Wednesday. Key players Pierre-Emerick Aubameyang and Dani Ceballos were only risked for half an hour, and Alexandre Lacazette was substituted after 57 minutes on the field. Hector Bellerin remained on the bench throughout.
Guardiola was also looking ahead, during City's win over Bournemouth, with Raheem Sterling only playing one half of the game and Gabriel Jesus being substituted after 77 minutes. Sergio Aguero is out after having surgery on his knee, but Aymeric Laporte is expected to take part in the clash after being rested midweek.
Predictions
Odds:
Man City: -304
Tie: +450
Arsenal: +775
Manchester City have been looking lethal of late. Losing the Premier League crown seems to have given Guardiola's team extra impetus to win everything else that's in reach. They have been scoring goals for fun, in their last couple of fixtures, and it's going to be tough for the Gunners to keep their players quiet.
After a shaky restart, the Gunners have shored up their structure and look better than they have in many years. It's clear that Arteta's time as Guardiola's assistant has rubbed off and Arsenal have benefited from the young manager at the helm. That being said, the Gunner's defense is completely capable of imploding. They are going to have to go into this game with a steely mentality.
Nothing is ever certain at Wembley and cup games always throw up a few surprises. However, Arsenal are going to have to produce one of their best performances if they are going to get past a potent Manchester City side.
Manchester United vs. Chelsea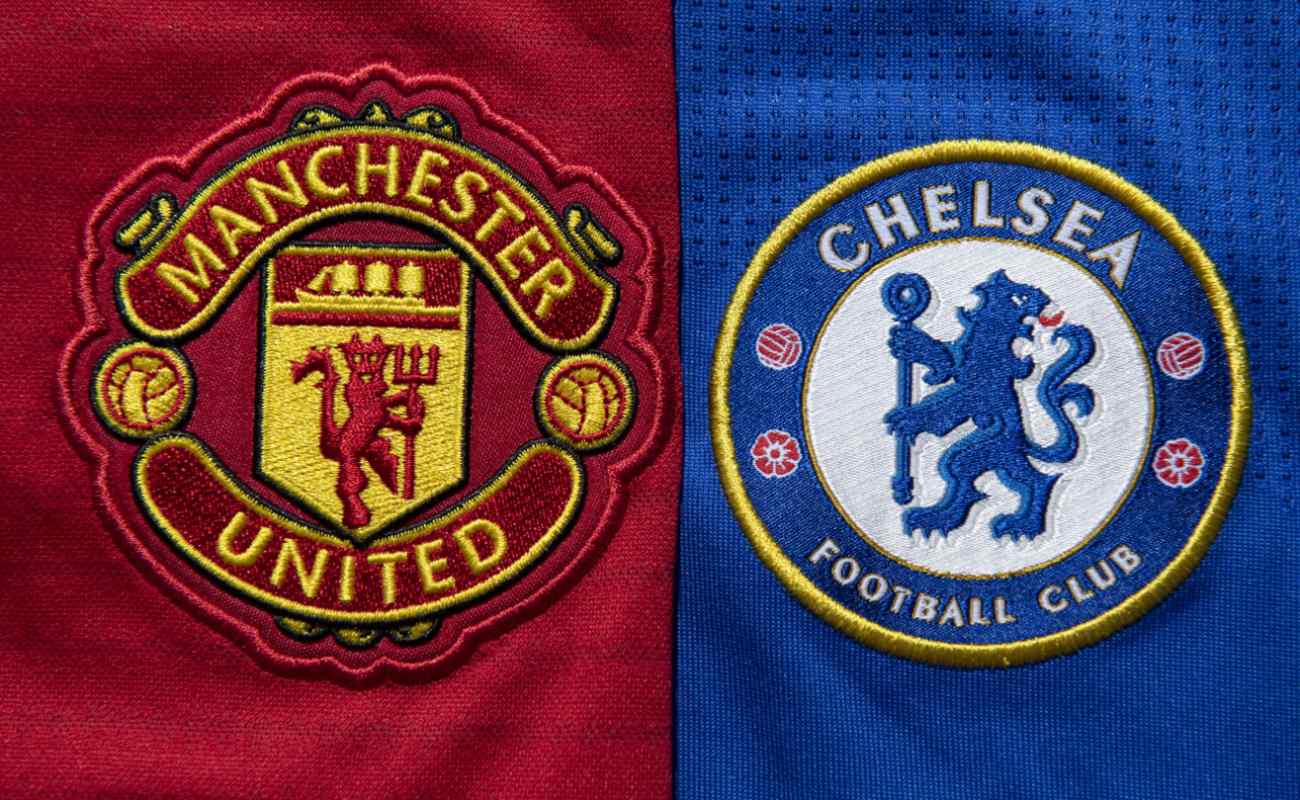 Date: 19 July
Time: 1:00 PM EST
Place: Wembley
The second semi-final sees Chelsea and Manchester United lock horns in what is set to be a hotly contested match. The two teams are in a battle for the Premier League top four, with Chelsea in third and United in fifth, but only separated by one point. They are going to have to push their Premier League rivalry aside as both teams focus on FA Cup glory.
The two managers are in very similar situations. Lampard and Solskjær are both young managers who were legendary players for their clubs and they are both seeking their first taste of glory at the helm.
United are looking to break their three-season trophy drought. They could earn a double victory if they go all the way in the FA Cup and the Europa League. The 2020 season seemed to be lost before the Red Devils brought in Bruno Fernandes in January, but they are now on a 17-game unbeaten streak which will give them confidence in their test against the Blues.
Chelsea are a young team that has also been in fine form of late, although their inexperience showed in some inconsistent results. United has beaten them three times already in this season, and this will surely be on their minds as they get ready for Wembley. Whether this fuels them to seek revenge or makes them err on the side of caution remains to be seen.
The road to Wembley
When Solskjær's side were drawn against an in-form Wolverhampton Wanderers, many people thought the road to Wembley was over for his United side. However, they managed to overcome the Wolves after a draw forced a replay. United then went on to decimate Tranmere Rovers 6-0, seal victory over Wayne Rooney's Derby County, and Harry Maguire sealed an extra-time winner against Norwich to get to the semi-final.
Chelsea had a tough round of fixtures leading up to the semi-finals, which they did admirably to get through. The first couple of games were relatively smooth with a 2-0 win over Nottingham Forest. They also managed to see off Premier League Champions Liverpool 2-0, and beat Leicester City through a Ross Barkley goal. They now find themselves poised to take on resurgent United in the semis.
Team news
Solskjær has played a largely unchanged side since the restart, with Greenwood, Martial, and Rashford forming a devastating attacking partnership up front, Pogba and Fernandes anchored by Matic in midfield, and a back four consisting of Wan-Bissaka, Maguire, Lindelof, and Shaw, with De Gea between the goalposts.
Matic was rested against Crystal Palace on Thursday. Scott McTominay started in midfield, and Greenwood was replaced relatively early with a view to rest him for Sunday's game. 
Luke Shaw twisted his ankle in the game against Southampton and his replacement Brandon Williams picked up a nasty head wound, which saw Timothy Fosuh-Mensah start his first game for United since 2017. Luckily, he looked solid and is certainly in for a chance against Chelsea. Phil Jones and Axel Tuanzebe are two long-term absentees through injury.
The most notable absentee for the Blues is N'Golo Kante. The key midfielder suffered a hamstring injury against Watford, however, Lampard is hoping that he will be able to take part in this must-win match. Kante's replacement, young player Billy Gilmour, is out of action after surgery on a knee injury he sustained in the Blues win over Crystal Palace. Andreas Christensen picked up a knock in the game against Sheffield. He is most likely to be on the bench, with Zouma and Rudiger doing a great job at the back.
Lampard will need to choose between the stunning form of Oliver Giroud upfront or the speed of Tammy Abraham that could be useful against a slower defender like United's Harry Maguire.
Conclusion
Odds:
Manchester United: +150
Tie: +225
Chelsea: +195
With heaps of attacking talent, a dynamic midfield, and a solid defense in both teams, this is going to be an incredibly tight match to call. Manchester United are desperate to end the trophy drought and go equal with Arsenal for the FA Cup record, but Chelsea will be looking to inflict their first defeat on United this season. 
United are on a stunning run of form, but Southampton showed that United do struggle under a high press, although they are incredibly adept at scoring on the counter-attack. The odds for this game are slightly in United's favor and Lampard will have to make sure his team is at their very best to beat them. This is going to be a fast-paced, exciting semi-final for United/Chelsea fans and neutrals alike.
Place your bets with BetMGM
There's heaps of soccer action to look forward to and you can find it all at BetMGM sportsbook casino. Register today and place your bets on the latest FA Cup action. What do you think? Will we be seeing a tantalizing Manchester derby in the FA Cup finals, or will Arsenal or Chelsea go all the way to claim the much-needed bragging rights? Start your sports betting today.