There's nothing more popular than a Cinderella team in March Madness. So using that reasoning, the most popular of the Cinderella stories would likely be those about teams making the Big Dance for the first time in school history. They may have long odds to win March Madness, but that's what this time of year is for.
In 1939, the first NCAA men's basketball tournament was contested. Back in those days, only eight teams were invited to the party. It didn't take long for it to go to eight invitees to the mid-20s, and in the 1970s, it was expanded even further.
Only four Division I programs have been around since 1939, yet never made the Big Dance. The Citadel, William & Mary, St. Francis (N.Y.), and Army. 
Army is an interesting story because it actually did earn a bid in 1968. Instead of accepting that bid, head coach Bobby Knight (yes, that Bobby Knight) opted to go to the National Invitation Tournament (also known as the NIT) instead. 
Overall, there are still 42 programs out of the 350 in D-I that haven't made the tournament.
Recent programs to get in for the first time after long waits include Northwestern (2017) and Gardner-Webb (2019). Northwestern once held the distinction of being one of those programs that had been around since the first tournament, yet never made it. 
This year, we already have at least one guaranteed team that will break the ice. The thing is, we don't know which team it will be -- but the clubs playing each other in this weekend's American East Conference title game would be a first-timer.
We explain below: 
Potential New Blood
GRAND CANYON (15-6)
THE SKINNY: The Antelopes may have turned some heads nationally in December when they played Arizona State tough, leading at the half and falling by only one point. Since that defeat, they've lost only five other times -- but one of those was to their WAC semifinal foe, Seattle. The two teams split their series this year with both games played in Seattle. Out of the handful of first-time tournament hopefuls, Grand Canyon has the top College Basketball Power Index (BPI) ranking at No. 93. 
The Antelopes nabbed the conference's No. 1 seed, and if they were to knock off No. 5 seed Seattle in the semifinals, they'd face off against either No. 2 Utah Valley (1-1 record against this year) or No. 3 New Mexico State (2-0 against). 
The Arizona-based program is paced by Asbjorn Midtgaard, a  Danish 7-foot senior center. He's good for 14.3 points and 10.3 rebounds per game while shooting an impressive 69.9 percent from the field. 
Grand Canyon has only been a Division I team since 2018 and had plenty of prior success at the D-II level.
HARTFORD (14-8)
THE SKINNY: The Hawks are on a four-game winning streak and have been getting stellar play from senior guard Austin Williams. Hartford will take on UMass Lowell in the AEC championship game this weekend, and the winner of that game will be in the Big Dance for the first time in school history. The teams split their two games in the regular season.
This year, Williams played exceptionally well against UMass Lowell, averaging 21.5 points in two games. While this program has been in existence since 1949, it was a Division II school for years.
The program has had its bright spots, going 17-11 in 1996-97 and making the AEC title game and winning 18 games in 2007-08. But nothing would supplant a trip to March Madness. Not too shabby for a program that took fourth in the AEC in the regular season. March Madness betting lines could be interesting if the Hawks get a bid and a nice first-round match, but they still have work to do.
UMASS LOWELL (11-11)
THE SKINNY: The River Hawks have been a great story out of the AEC, rattling off three straight conference tournament wins to enter this weekend's title game. They were the No. 6 seed entering the tournament but have already eliminated No. 1 seed (UMBC) and No. 3 seed (New Hampshire). Could they also knock off the No. 4 Hartford (mentioned above)?
UMass Lowell made the jump up to Division I hoops prior to the 2013-14 season. They won a national title in D-II in 1988 and qualified for the D-II national tournament 10 times. Since moving up, they've never posted a winning season at the D-I level. 
Obviously, an NCAA tournament bid would be the highlight of this program's early D-I career.
Longshot Candidates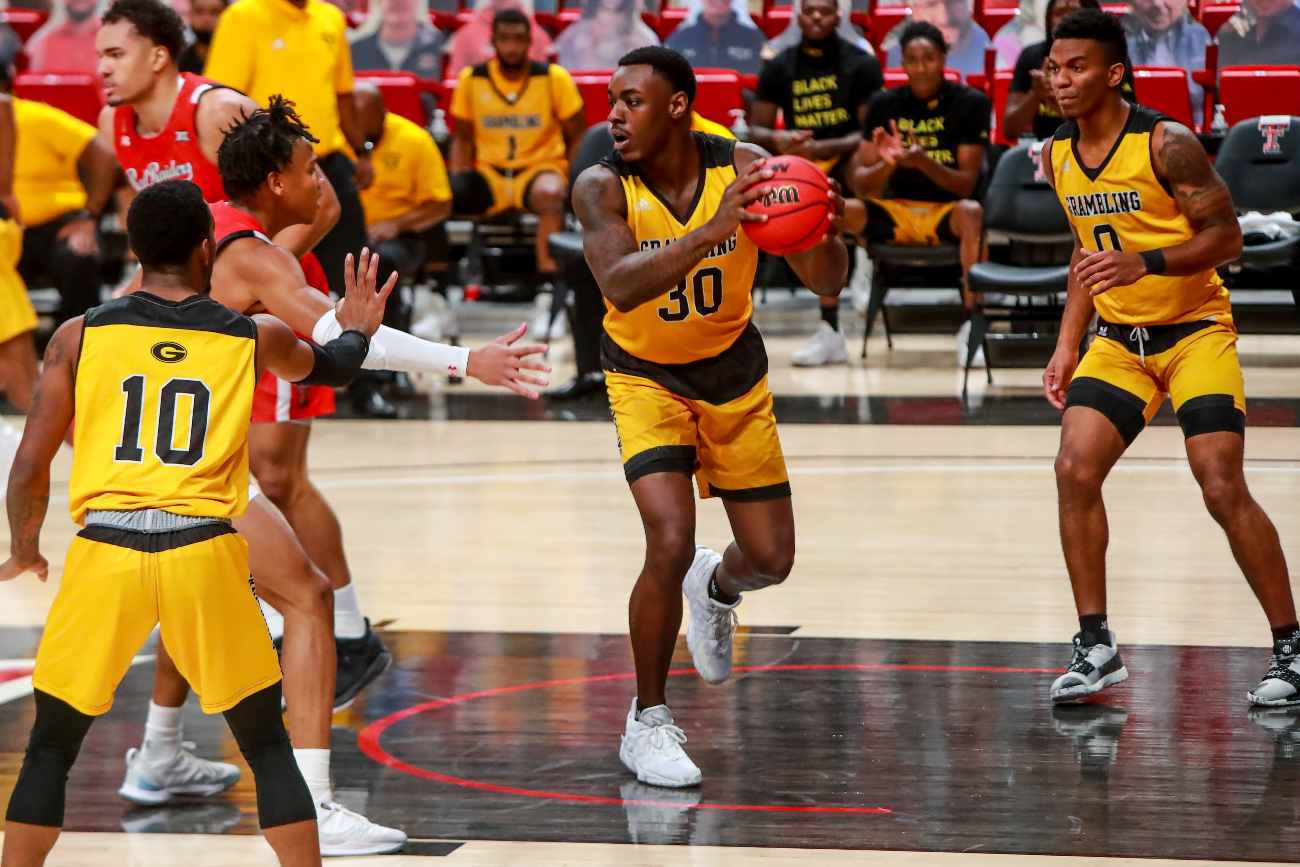 GRAMBLING (12-11) -- The Tigers still have a chance to make their first Big Dance, but it's going to be a doozy of a path if they do. They face off against No. 1 seed Prairie View A&M in the semifinals and obviously would have to win that game and the SWAC championship. Grambling lost by nine points to PVA&M earlier this season.
UC RIVERSIDE (14-7) -- The Highlanders played No. 1 seed UC Santa Barbara tough in two games this year, winning one and falling in the other by four points. The two schools face off again in the Big West conference semifinals. UC Riverside joined the D-I ranks prior to the 2001-02 season.
Place College Basketball Bets at BetMGM
At BetMGM, we have up-to-the-minute college basketball betting lines and tips to ensure the best basketball betting experience. Don't miss an opportunity to bet on game lines, futures, and more at BetMGM.
Brian McLaughlin is a writer for BetMGM and co-host of BMac and Herd's FCS Podcast. He has written for The Sporting News, headed up the PARADE Magazine High School All American teams, covered FCS college football for HERO Sports ... and two NCAA Men's Basketball Tournaments (2009 and 2010). Follow BMac on Twitter @BrianMacWriter.