RB Leipzig take on PSG, and Bayern Munich face Lyon in the 2020 Champions League semi-finals. Let's take a look at how the teams have performed up until this point and who we expect to see in the 2020 Champions League Finals at the end of the week.
UEFA Champions League Semi-Final
We're coming to the end of an unprecedented 2020 UEFA Champions League campaign. The two favorites, Manchester City and Barcelona, were outclassed in the quarter-final, leaving two German teams to square off with two French teams for the first time in Champions League history.
Dark horses of the competition, RB Leipzig take on the formidable Paris Saint-Germain on Tuesday, August 18, with Lyon facing a seemingly unstoppable Bayern Munich on Wednesday, August 19 in what is set to be a high-tempo, goal glut of a semi-final. Which teams have what it takes to reach the UEFA Champions League Final?
RB Leipzig vs. Paris Saint-Germain
Date: 18 August
Time: 21:00 CET
It's astounding that RB Leipzig find themselves in the 2020 Champions League semi-finals, having only been founded in 2009 and officially making it into the Bundesliga in 2016. They will lock horns with superstar-laden PSG at Estadio da Luz in Lisbon.
Both these teams were impressive in the quarter-final wins with PSG making an incredible comeback to pip Atalanta into the semi-finals spot. The French side was behind during the entire game, but Marquinhos managed to pull them level in the 90th minute, and Eric Choupo-Moting, the substitute, somehow put the ball in the back of the net in what was nearly the last kick of the game.
RB Leipzig certainly wasn't expected to get past Diego Simeone's strong Atletico Madrid team in the quarter-finals, but that's exactly what happened. An absolute masterclass from Julian Nagelsmann ensured that Leipzig reached their first-ever Champions League semi-final.
Betting odds
RB Leipzig: +325
Tie: +290
Paris Saint-Germain: -125
This is a game in which we see one of the most talented technical teams in Europe take on some of the biggest names in the soccer world. It's unlikely that most of Leipzig's players' names are widely known, whereas the star-studded PSG team is brimming with world-class players.
It's for this reason alone that most sportsbook casinos will have their Champions League betting odds favor PSG. However, we have seen Leipzig dispatch strong teams on the way to the semi-finals and no one should put it past them to go all the way. In this new 2020 Champions League format, all the pressure is on winning this one game, which leaves a lot of room for upsets.
Head-to-head record
The two teams have faced each other just once before in a friendly match in 2014. Leipzig ended the game with a 4-2 victory, but it's important to keep in mind just how much these teams have evolved since then.
RB Leipzig has become a force within the Bundesliga and finished third this season behind Bayern Munich and Borussia Dortmund. PSG has invested at an unprecedented level and has brought in some of the world's biggest soccer names in Neymar, Mbappe, and Di Maria. PSG constantly dominate Ligue 1 but are still waiting for a Champions League trophy win.
The road to the semis
RB Leipzig is the surprise package of this season's semi-finals, but getting here has had nothing to do with luck and everything to do with skill. The Germans got out of the group stages at the top of Group G. They then annihilated Tottenham Hotspurs 4-0 on aggregate and then knocked out favorites Atletico Madrid in the quarter-finals by 2 goals to 1.
PSG's road to the semis has been far from smooth sailing despite the depth of talent on their team. They did progress from the group stages at the top of Group A, but they scraped past Borussia Dortmund 3-2 on aggregate and needed two last gasp goals to move past Italian side Atalanta into the semi-finals. The positive aspect of this campaign has been that PSG have a record of wilting when it comes to big matches in the Champions League, but they seem to have mastered their winning mentality this time around. Could this help them to their first-ever UEFA Champions League final?
Team news
RB Leipzig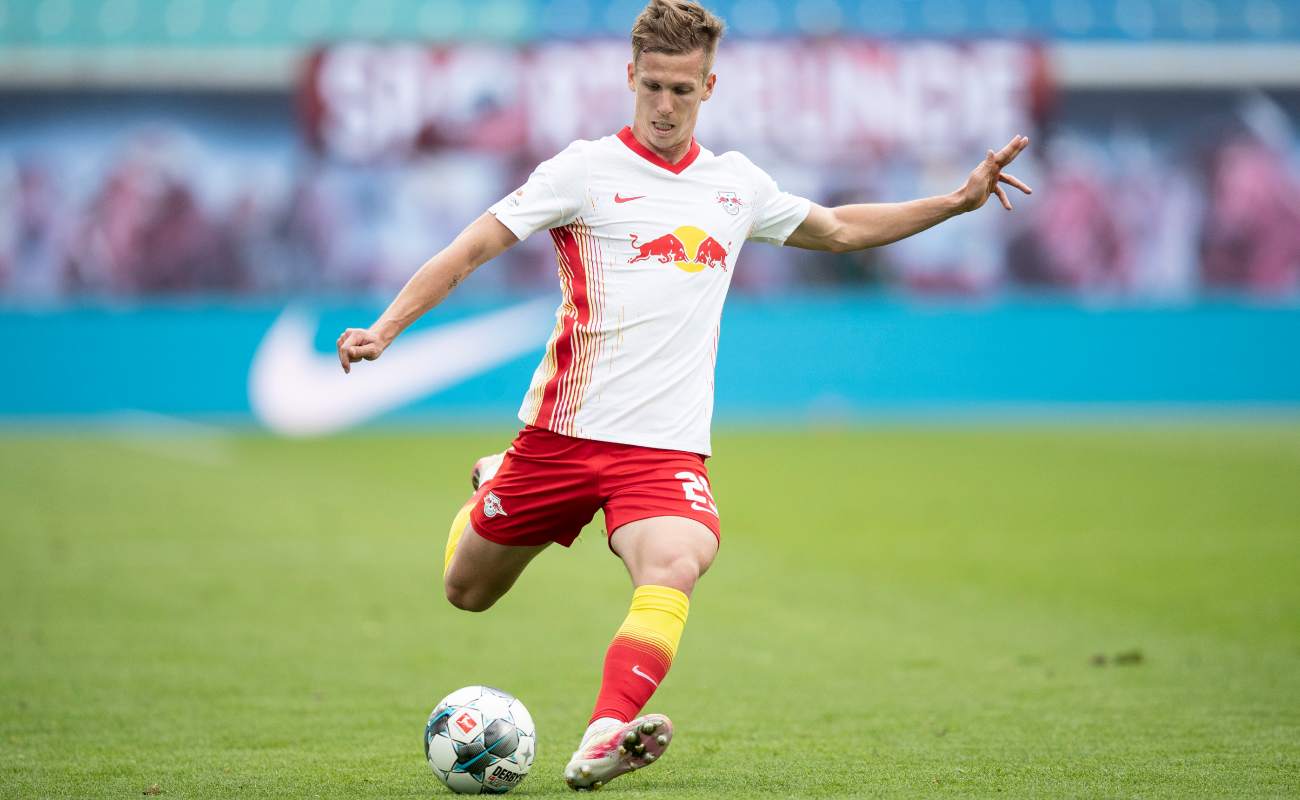 Leipzig are obviously without their joined top scorer Timo Werner, who has completed a move to Chelsea. However, the effects on the team have been less catastrophic than initially thought. Dani Olmo has really stepped up his game to replace Werner and is doing an exceptional job of leading the line.
The victories against Tottenham and Atletico were fast-paced and with clinical games from Leipzig, we expect to see a similar starting XI for the semi-finals. Yussuf Poulsen will likely take the top spot with Dani Olmo tucked in behind him. Nagelsmann only has Ibrahima Konate out with an injury and a bench that includes Patrik Schick, Emil Forsberg, and Adams.
Paris Saint-Germain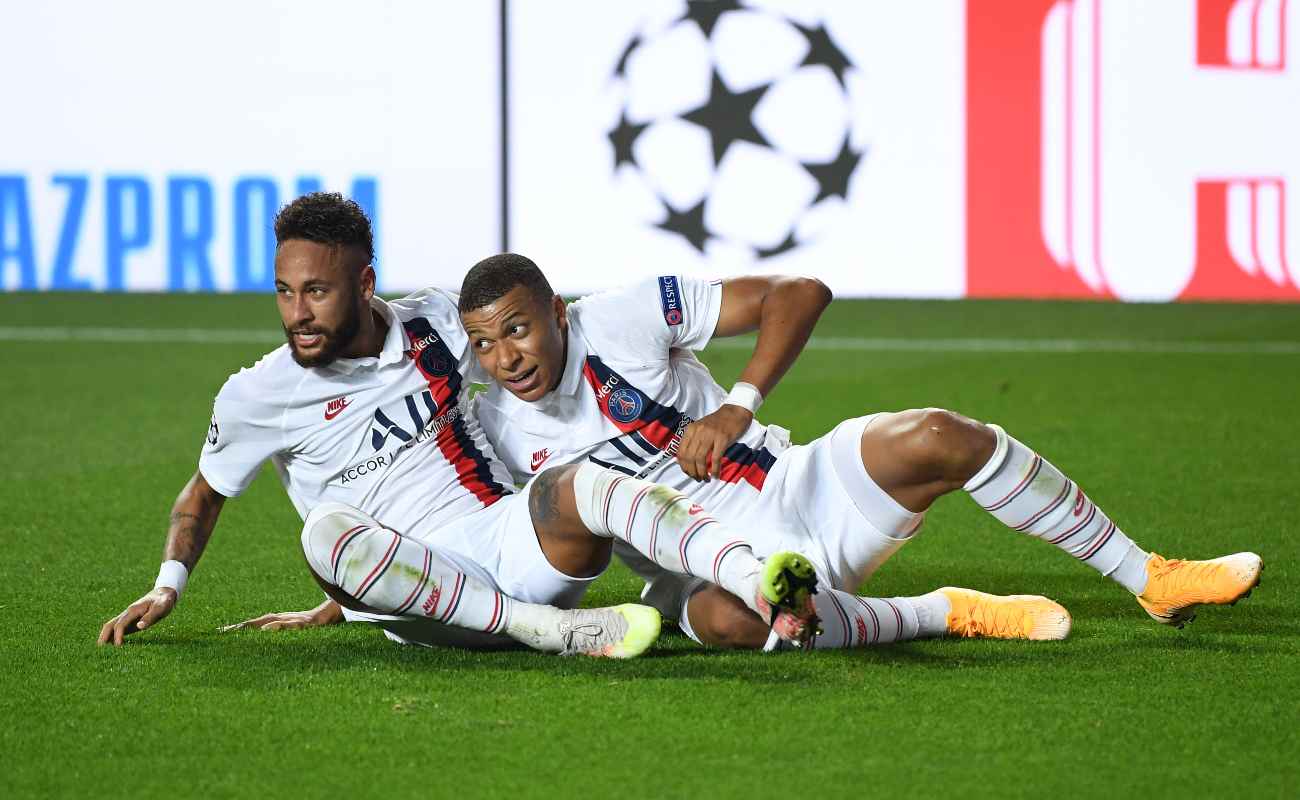 PSG manager Thomas Tuchel was short of his first choice of players against Atalanta and played with a makeshift starting eleven. Kylian Mbappe was injured and Angel Di Maria was suspended, but both players are likely to feature against RB Leipzig.
Goalkeeper Keylor Navas is out of the game with a thigh injury, alongside midfield maestro Marco Verratti. Idrissa Gueye picked up a knock against Atalanta and will be assessed at the last minute to see whether he will play a part in this game. Layvin Kurzawa is also still out with a thigh injury.
It remains to be seen how Tuchel will line up his side's midfield, with Leandro Paredes perhaps getting the nod over Ander Herrera.
Conclusion
With big names come big expectations, and that's what PSG is contending with going into this semi-final. This is a competition that they simply have to win in order to be recognized as one of Europe's elite teams. Can they progress from Ligue 1 winners to something more? RB Leipzig have played with confidence, structure, and swagger. All of their previous games were won with attacking, astute soccer and they will make it hard for PSG if they turn up at their very best on the day. It's going to be an incredibly tight match to decide who is going to move through to their first-ever UEFA Champions League Final.
Bayern Munich vs. Lyon
Date: 19 August
Time: 21:00 CET
Few people predicted that we would be watching a Bayern Munich vs. Lyon semi-final given the teams that each team faced in the quarter-finals. But a 2019/2020 Champions League Final place will be on the line when Lyon and Bayern Munich clash in Lisbon on Wednesday night.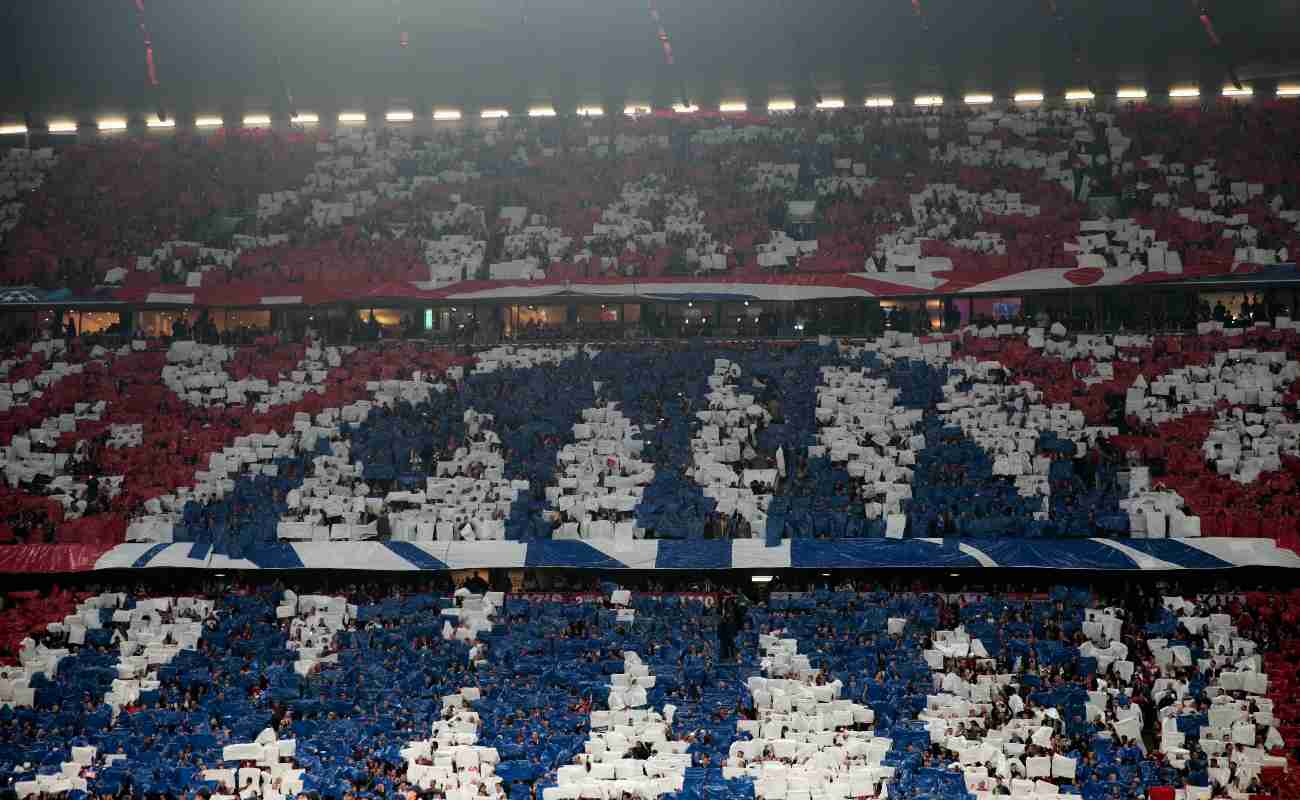 It's undoubtedly the reigning Bundesliga champions, Bayern, who stand as firm favorites to lift the Champions League title for the first time since 2013. This confidence comes courtesy of the utter humiliation they heaped on Barcelona in their 8-2 win on Friday.
It was expected that Manchester City would be the team facing Bayern in the semi-finals. However, Lyon have become synonymous with taking down bigger teams and they easily brushed off a poor performance from Manchester City to win 3-1. After finishing just 7th in Ligue 1, they also desperately need to win the entire competition in order to qualify next season.
Betting odds
Bayern Munich: -455
Tie: +600
Lyon: +1050
You're going to be hard-pressed to find any sports betting site that has Champions League odds that favor Lyon for this one. This is simply down to the sheer lethal attacking force that Hansi Flick has managed to get going in this Bayern team.
When comparing the attacking exploits of both teams, it's clear to see that Lyon are going to have a torrid time at the back and will have to unleash their best defense. Bayern has amassed a ridiculous 39 goals in their nine games building up to this point, while Lyon has only managed to secure eight goals in the same number of games.
An absolute defensive masterclass and a poor day for Bayern could spell an upset though, with everything on the line in the new one-legged format.
Head-to-head record
Bayern and Lyon have played against each other eight times. Bayern was victorious in four of those matches, with Lyon winning twice, and a pair of draws.
The road to the semis
Bayern Munich exited the group stages at the top of Group B. They then faced a young but confident Chelsea team that they swept aside 7-1 on aggregate over two legs. Most people thought that their run in the league would be over given that Barcelona was up next. No one could have predicted the onslaught that they heaped upon one of the world's most feared teams. Attacking brilliance is the only way to describe the way Bayern played, with Thomas Muller, Ivan Perisic, Serge Gnabry, Joshua Kimmich, Robert Lewandowski, and Philippe Coutinho finding the back of the net in an 8-2 demolition of the La Liga giants. The confidence in this team will be at an all-time high and this could cause huge problems for Lyon.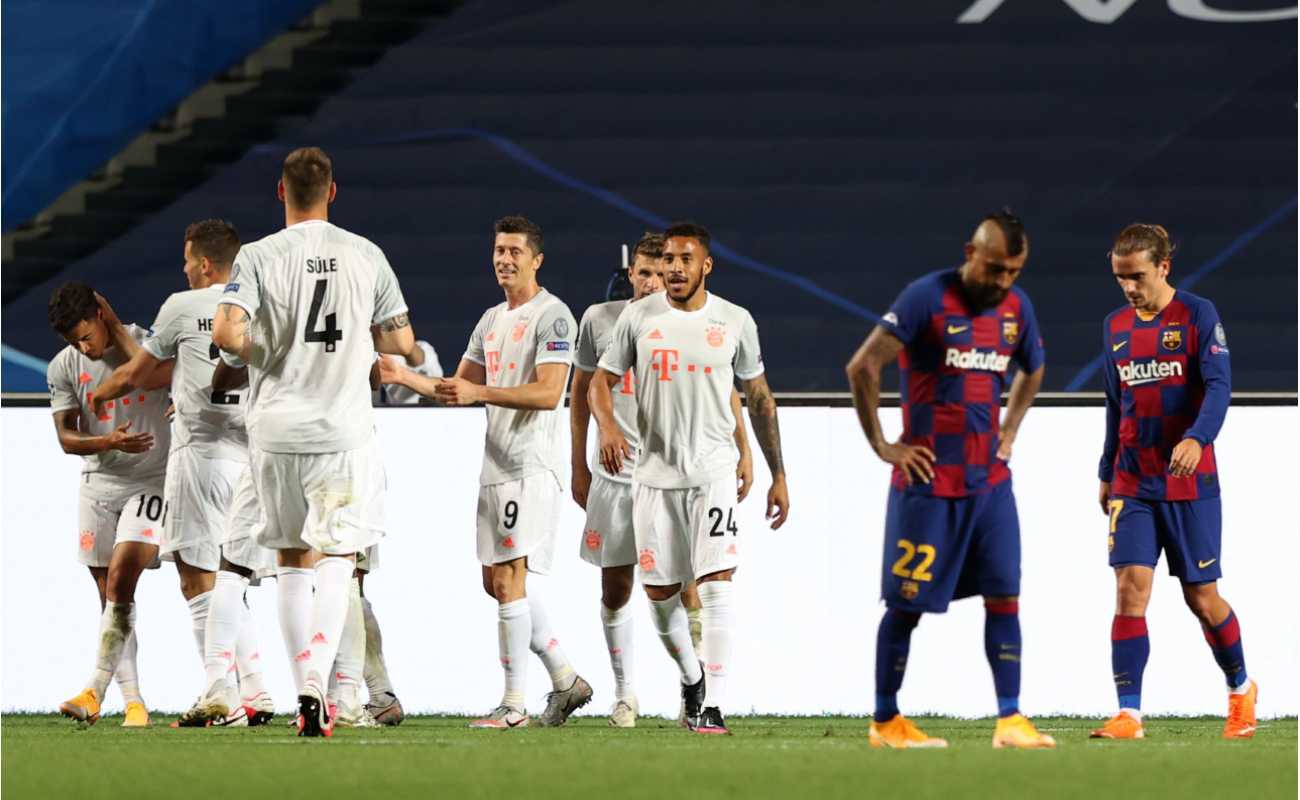 Lyon has come a lot further than they were expected to. They were second in Group G and then faced Ronaldo-driven Juventus in what many thought would be their last match. However, they drew 2-2 on aggregate and their away goals proved enough to take them through to the Champions League semi-finals for the first time in a decade. They then went up against an in-form Manchester City side that Pep Guardiola had firing on all cylinders. Man City, however, failed to turn up for the match and two goals from Moussa Dembele and one from Maxwel Cornet were enough to brush away Kevin De Bruyne's equalizer. In a major upset, Lyon won 3-1 to get themselves into the semis.
Team news
Bayern Munich
Hans-Dieter Flick only has one injury to worry about and that's to the versatile defender Benjamin Pavard, who has an ankle injury. However, with a starting XI that is likely to include players such as Boateng, Alaba, Davies, Thiago, Perišić, Müller, Gnabry, and Lewandowski, it's hard to see him being too bothered by the missing defender. The team as a whole has been hugely impressive, bagging 39 goals on the way to the semis, but special mention must go to Robert Lewandowski who has scored 14 of those.
Lyon
It looks like Rudi Garcia has no injuries to worry about as he prepares to take on the Bundesliga giants with no notable knocks incurred during the game against City. Memphis Depay seems to have found his goal-scoring form at Lyon, after a disappointing spell at Manchester United, and the youngster has 6 goals in the competition. Marcelo has been the stand-out defender this season, with a midfield boosted by Houssem Aouar, and an in-form striker Moussa Dembélé proving that Garcia has plenty of talent on the bench to call upon.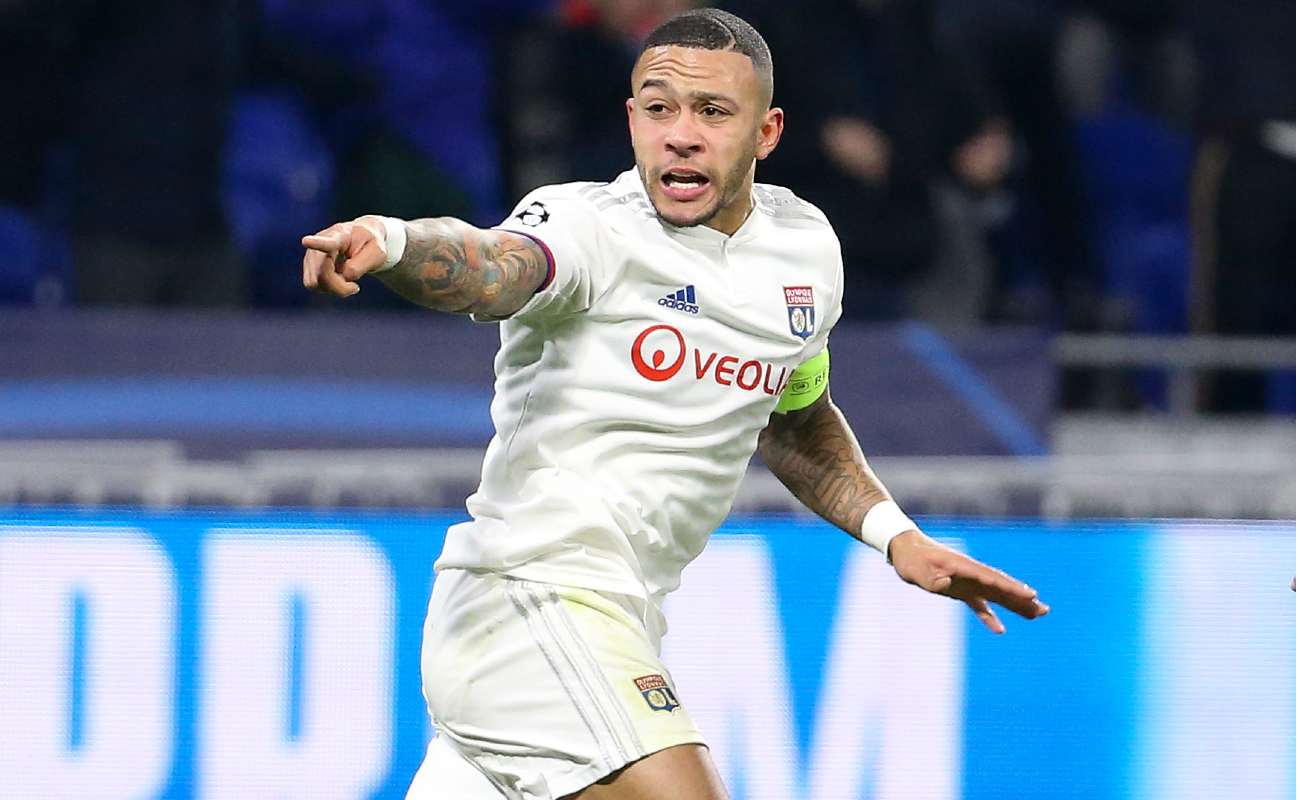 Conclusion
Lyon has taken down two giants on their way to the semis, but can they do it a third time? They have certainly proved themselves worthy of a place in the semi-finals and we can probably expect another game with well-structured defense, quick counter-attacks, and valiant soccer — which means that Bayern Munich shouldn't underestimate them.
However, it's hard to see anything stopping a team full of confidence, swagger, and killer instinct in front of goal. Bayern is an absolute force to be reckoned with and while they certainly won't take their Ligue 1 opponents lightly, we expect to see them progress onto the final. Could this be the year for the Bavarians to win the treble again? If the Barcelona game was anything to go by, Lyon is going to have to defend better than they ever have before in order to stop them.
Get in on all the best sporting action with BetMGM
BetMGM is a renowned online sports betting site with a wide range of Champions League betting options to explore. Register with us and get 24-hour access to the best sports betting tips, tricks, lines, and odds wherever you are!