In 1977, the first John Wooden Award was announced when UCLA's Marques Johnson captured it. Wooden, the super successful UCLA coach, had retired in 1975 after leading the Bruins to 10 national championships. It didn't take long for a prestigious honor to be named after the college basketball coaching legend.
Since the award began, players like Larry Bird, Michael Jordan, Chris Mullin, David Robinson, Christian Laettner, Tim Duncan, Kevin Durant,  Anthony Davis, and Zion Williamson have won it. 
This year's crop of candidates is special. True to the nature of today's college basketball, it has players from the freshman and sophomore ranks just as much as from the upperclassman realm. 
Take a look at the top 15 candidates and what they bring to the table. The award will be announced on March 26 -- the week of the Elite Eight. 
The Candidates
Charles Bassey, Western Kentucky
STATS: 17.6 ppg., 11.8 rpg., 3.1 bpg
ARGUMENT: The 6-foot-11 junior center, born in Nigeria, is known for his wingspan, mobility, and athleticism. He's a big reason for Western Kentucky's 18-6 record heading into the Conference USA Tournament.
Jared Butler, Baylor
STATS: 17.1 ppg., 5 apg, 2.2 spg
ARGUMENT: The 6-foot-3 junior guard began turning heads last year as a sophomore, and he's taken it up a notch since then. His distribution ability is a big reason the Bears are 21-1 (the lone loss at Kansas) heading into the postseason. 
Kofi Cockburn, Illinois
STATS: 17.3 ppg, 9.6 rpg, 1.3 bpg
ARGUMENT: The 7-foot-0 sophomore center, born in Jamaica, is currently the only player in the NCAA averaging more than 15 points and nine rebounds combined with 65 percent shooting from the field. He's been the king of the double-doubles (15), good for second nationally. 
Cade Cunningham, Oklahoma State
STATS: 19.7 ppg., 6.3 rpg., 3.5 apg
ARGUMENT: The 6-foot-8 freshman is considered the big threat for the No. 1 pick in the NBA Draft later this year. But before he goes pro, he's expected to make a postseason splash for an Oklahoma State program that hasn't exactly found a lot of luck in recent years. Keep an eye on this one-and-done talent.
Hunter Dickinson, Michigan
STATS: 14.4 ppg., 7.8 rpg., 1.5 bpg
ARGUMENT: The 7-foot-1 freshman center is a very talented rebounder, and it's not just because he is 7-foot-1. Dickinson is tenacious on the boards and has a deft touch as a left-handed shooter. He's a big reason the Wolverines are 19-3 heading into the Big Ten Tournament.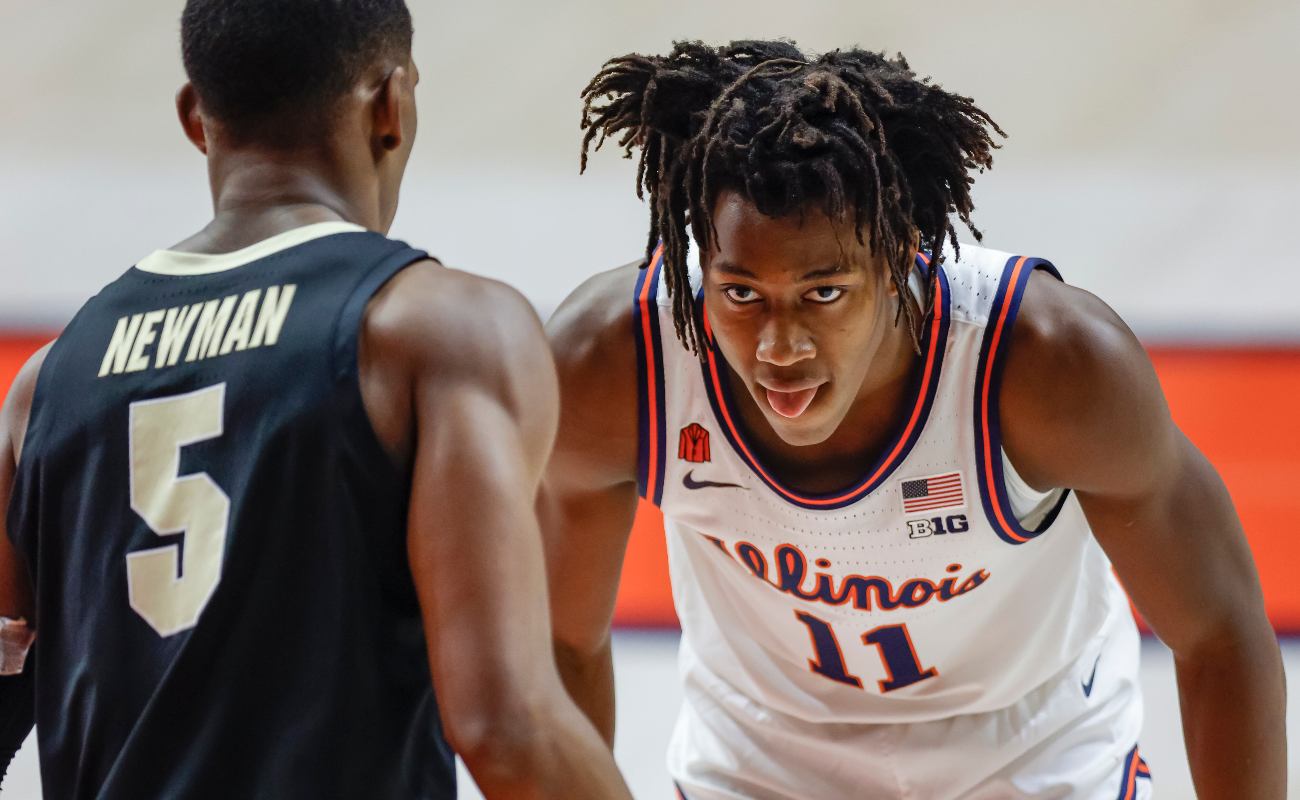 Ayo Dosunmu, Illinois
STATS: 20.9 ppg., 6.2 rpg, 5.2 apg
ARGUMENT: The 6-foot-5 junior guard joins teammate Kofi Cockburn to create quite the dynamic duo for the 20-6 Fighting Illini. As of March 6, he's the only player over the past 11 seasons to post 20 points per game while also averaging six rebounds and five assists. Consider Dosunmu a top threat for this award.
Luka Garza, Iowa
STATS: 23.9 ppg., 8.4 rpg., 1.6 bpg
ARGUMENT: The 6-foot-11 senior center was the runner-up last year for the same honor, and he's a frontrunner again. He has led Iowa into national prominence and should be a massive factor in how things go for the Hawkeyes moving forward. The four-year stud has been a mainstay for Iowa since 2017. Consider Garza one of the elite when it comes to college basketball best bets for this big honor.
Collin Gillespie, Villanova
STATS: 14.0 ppg., 4.6 apg., 3.3 rpg
ARGUMENT: The 6-foot-3 senior guard is a multifaceted talent who can burn you from the outside or turn into a ferocious smaller-stature rebounder when needed. He's led Villanova to a 16-5 record heading into the Big East Tournament.
Trayce Jackson-Davis, Indiana
STATS: 19.1 ppg., 9.0 rpg., 1.4 bpg
ARGUMENT: The 6-foot-9 sophomore forward has been a bright spot for an Indiana Hoosiers team that has had its struggles this year (12-14 record heading into Big Ten Tournament). Davis is the biological son of former NBA and Clemson player Dale Davis. Not surprisingly, he plays much like his father. 
Corey Kispert, Gonzaga
STATS: 19.5 ppg., 4.9 rpg., 1.8 apg
ARGUMENT: The 6-foot-7 senior forward is one of three top candidates for the Wooden Award who hail from Gonzaga. Kispert, Jalen Suggs, and Drew Timme are big reasons for the Zags' 24-0 record heading into the postseason. Considered a potential NBA lottery pick after this season, he's grown into a key leader for Gonzaga. 
E.J. Liddell, Ohio State
STATS: 16.0 ppg., 6.5 rpg, 1.1 bpg
ARGUMENT: The 6-foot-7 sophomore forward has helped lead Ohio State to an 18-8 record. A two-time Mr. Basketball in Illinois before coming to play for the Buckeyes, he has developed into quite a weapon in college. He has been especially hot the past couple of weeks.
Evan Mobley, USC
STATS: 16.1 ppg., 8.6 rpg, 2.9 bpg
ARGUMENT: The 7-foot-0 freshman forward has won gold medals for his country, won prep national player of the year awards, and now he's a finalist for the college player of the year -- at the fresh-faced age of 19. He's been everything his five-star label out of high school projected him to be for the 21-6 Trojans.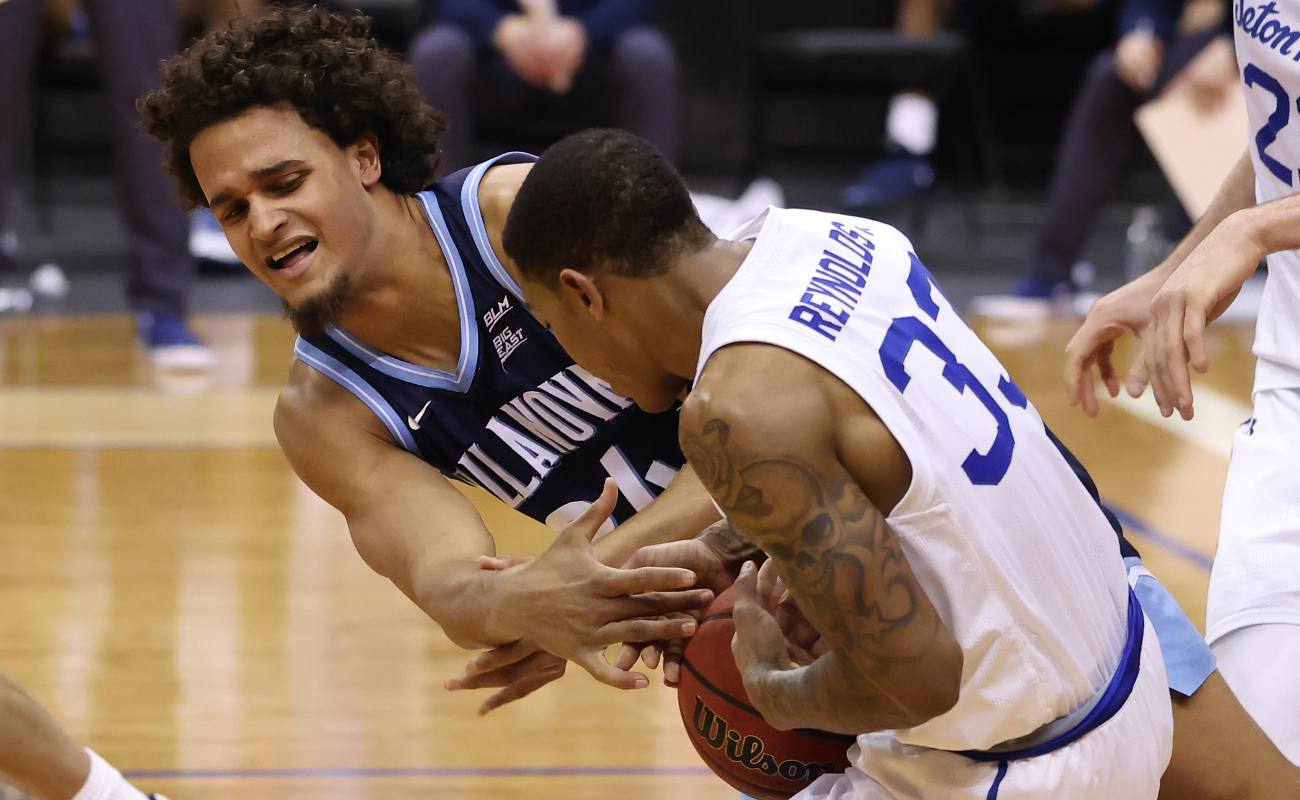 Jeremiah Robinson-Earl, Villanova
STATS: 15.2 ppg., 8.4 rpg, 2.6 apg
ARGUMENT: The 6-foot-9 sophomore forward has helped lead the Wildcats to a 16-5 record. Known affectionately as JRE, he has been well-acquainted with the double-double during his two years at Villanova, and his quickness and athleticism make him an impressive prospect. His intensity is there, both on the offensive and defensive ends of the court.
Jalen Suggs, Gonzaga
STATS: 13.9 ppg., 4.5 apg, 5.5 rpg
ARGUMENT: The 6-foot-4 freshman guard has been the catalyst of the undefeated Zags. He is the highest-ranked recruit to ever sign with the Zags -- a consensus five-star prospect last year. He leads the team in assists and steals and can be a threat behind the 3-point arc, also. 
Drew Timme, Gonzaga
STATS: 18.9 ppg., 7.1 rpg, 1.9 apg
ARGUMENT: The 6-foot-10 sophomore forward has been the perfect front-court partner with senior Corey Kispert. Defensively, Timme can alter shots and rebound with the best of the best. He is just another reason this Gonzaga team has been tough to deal with in 2020-21 -- just ask highly ranked victims Kansas, Iowa, Virginia, and West Virginia.
Place College Basketball Bets at BetMGM
At BetMGM, we have up-to-the-minute college basketball betting lines and tips to ensure the best basketball betting experience. Don't miss an opportunity to bet on game lines, futures, and more at BetMGM.
Brian McLaughlin is a writer for BetMGM and co-host of BMac and Herd's FCS Podcast. He has written for The Sporting News, headed up the PARADE Magazine High School All American teams, covered FCS college football for HERO Sports ... and two NCAA Men's Basketball Tournaments (2009 and 2010). Follow BMac on Twitter @BrianMacWriter.