Many college basketball fans would argue that developing the winning bracket strategy in March Madness is impossible. It's based on luck, right? But we disagree. There is a method to this spring version of madness. 
There is a strategy to it that can lead to your March Madness odds of success going up. It can be a lot of fun if you put a little bit of research into it. And while you're studying up on the NCAA tournament, get in on BetMGM's $2 Million Bracket Challenge.
Identify Where They Messed Up
Obviously, it's just your opinion where the selection committee messed up. But hey, sometimes you're right, and they're wrong. It can translate into a team having more motivation or prime matchups that come earlier than they probably should have. 
Case in point: The one that jumped out to us is Oklahoma State as a No. 4 seed. The red-hot Cowboys were a candidate for a higher seed after knocking off powerful No. 1-seeded Baylor in their conference tournament. How will that motivation play into things for OSU? How mad are they, and what victims lie ahead of them on the bracket?
Take note of these moving parts, and you could end up with a winning bracket. 
Winning Bracket Strategy
When it comes to March Madness betting, the first thing you want to do is fill out a bracket. Individual-game wagers are fun too, but nothing makes the three-week long tournament more fun to follow than to have that folded piece of paper (your bracket) in your pocket, just ready to be checked. With every result that comes in, you'll be excited to see how that affects your bracket. What does it mean for your chances? 
To set up your bracket into a potential winner, have your own strategy. Do you have a hunch that this year will be a good year for No. 9 seeds beating No. 8 seeds in the first round? Truly, there's not a whole lot of difference between the two teams in these games, so don't be fooled by the seedings when it comes to the March Madness betting lines.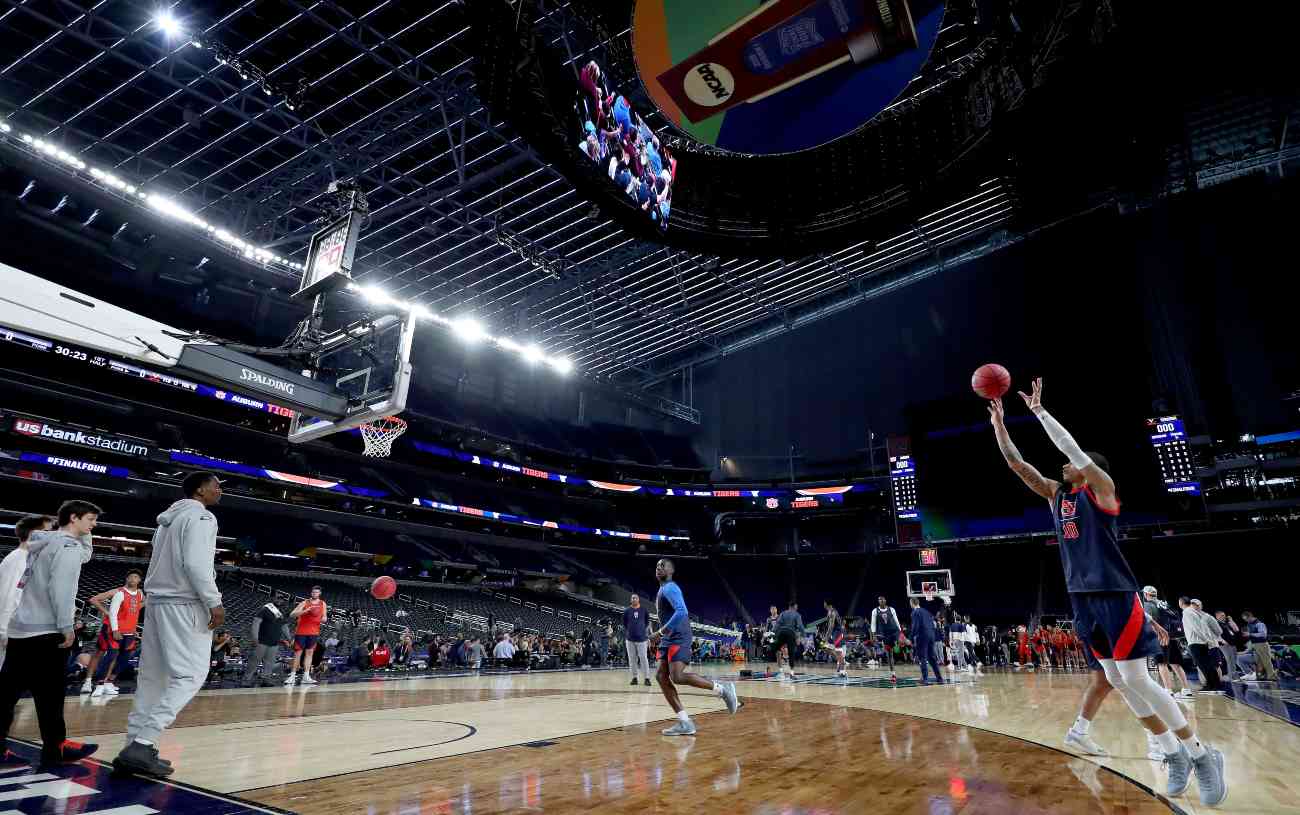 Also, down the line in your bracket -- are the No. 2 seeds and No. 3 seeds really that far off of the No. 1 seeds? Make that determination, because sometimes there's a ton of difference between those seeding levels, and sometimes there's very little difference at all. If that's the case, don't get too caught up with the aura of "No. 1" being in front of its four ordained teams.
Finally, be aware that upsets happen every year in March Madness, but many times people go overboard and pick way too many of them, affecting the bracket down the line. 
Remember that the first-round winners typically score you fewer bracket points in contests, so choose wisely because this isn't just about the first round. It's the big-time games later in the tournament that will reward a good prognosticator. 
If you're shrewd, conservative with the upset picks early in the tournament, and aware of the level of elite play among the top seeds, you will do very well, young Padawan gamer. 
Place College Basketball Bets at BetMGM
At BetMGM, we have up-to-the-minute college basketball betting lines and tips to ensure the best basketball betting experience. Don't miss an opportunity to bet on game lines, futures, and more at BetMGM.
Brian McLaughlin is a writer for BetMGM and co-host of BMac and Herd's FCS Podcast. He has written for The Sporting News, headed up the PARADE Magazine High School All American teams, covered FCS college football for HERO Sports ... and two NCAA Men's Basketball Tournaments (2009 and 2010). Follow BMac on Twitter @BrianMacWriter.