OK, the first thing we're going to do here is ignore Gonzaga when it comes to the label "mid-major." We think the Bulldogs have earned the right to shed that skin -- even if their conference hasn't -- after repeatedly being ranked in the top 10 in recent years. It's sort of like the case of UNLV during their storied run in the late 1980s through 1990. 
We'll just call them a high major and let it be. That will happen when your March Madness odds to win it all are sitting at a tournament-best +200.
Aside from Gonzaga, which true mid-major programs look like they're going to give teams fits? There are several expected to. And when you're trying to figure out which of these underdogs is going to make the longest run through March Madness, don't forget to plug in those prognostications in BetMGM's $2 Million Bracket Challenge.
Here's a look:
The Mid-Major Standouts
(NOTE: Odds are for reaching the NCAA Final Four)
The Ramblers were the darlings of the 2018 NCAA Tournament when they made a run all the way to the Final Four as a No. 11 seed. It was announced just Tuesday that March Madness legend and team chaplain Sister Jean will make the trip to Indiana to watch the Ramblers in person, and the 101-year old good luck charm might just help. This is not a team you want to match up with in the early rounds of this tournament, despite the mid-major label.
BYU's head coach Mark Pope is in only his second season, and he has already proven it was a good hire. Last year he led the program to 24 wins and what looked like a lock for the NCAA Tournament before, of course, COVID-19 had other plans. Still, in a challenging conference (West Coast, with Gonzaga in it), the Cougars managed to lose only three league games and look very strong coming into the tournament.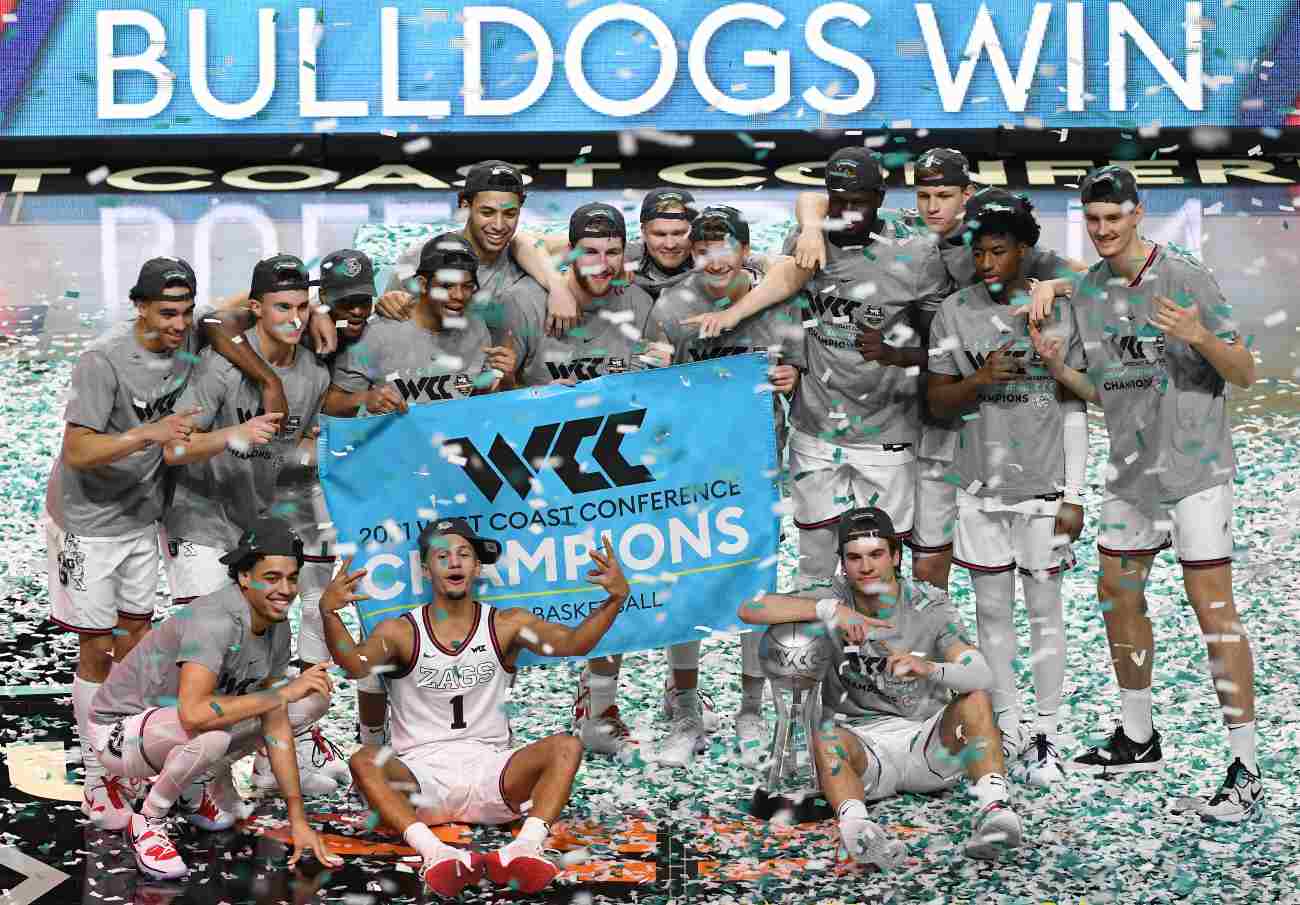 It almost seems like the Bonnies are a frequent guest to the tournament these days, considering the school's past. The program went to The Big Dance in 2012, 2018, and now again in 2021. Before that, they'd only been here once since 1978. 
VCU -- or Virginia Commonwealth -- is very tough on the defensive end of the court, ranking fifth in the nation in both steals (9.4 per game), and blocked shots (5.4). The Rams aren't afraid to foul and will likely try to out scrap anybody they run into. Offensively, they can struggle at times, but if they hold an opponent to a low-scoring affair? Watch out.
NOTE: Mid-major and No. 11 seed Drake (+3000) obviously has the same current odds to win March Madness as VCU and the Bonnies above but still must win its First Four game against fellow No. 11 hopeful Wichita State on Thursday to progress.
Worth a Glance
At +6600 odds: No. 12 Winthrop, No. 13 UNC Greensboro, No. 13 North Texas, No. 13 Ohio, and No. 14 seed Colgate.
At +8000 odds: No. 12 UC Santa Barbara, No. 13 Liberty, No. 14 Morehead State, and No. 15 Oral Roberts.
Place College Basketball Bets at BetMGM
At BetMGM, we have up-to-the-minute college basketball betting lines and tips to ensure the best basketball betting experience. Don't miss an opportunity to bet on game lines, futures, and more at BetMGM.
Brian McLaughlin is a writer for BetMGM and co-host of BMac and Herd's FCS Podcast. He has written for The Sporting News, headed up the PARADE Magazine High School All American teams, covered FCS college football for HERO Sports ... and two NCAA Men's Basketball Tournaments (2009 and 2010). Follow BMac on Twitter @BrianMacWriter.