After 21 years, the Camping World Truck Series returns to Watkins Glen in Upstate New York. Far from the hustle and bustle of New York City, the series is visiting the state's famed Finger Lakes Region – not that the drivers will have a chance to enjoy the gorgeous natural scenery.
There are postseason spots on the line in the United Rentals 176. The NASCAR betting odds reflect the potential chaos.
Teams and drivers have had to wait patiently for nearly a month, as the last time they butted heads on the track was July 9 in Iowa. Seven of the 10 postseason spots are locked in (we'll elaborate below). Obviously, a lot can happen on Saturday when it comes to the final three available slots, as 11 hopefuls could clinch a Camping World Truck Series playoff spot if they win this weekend.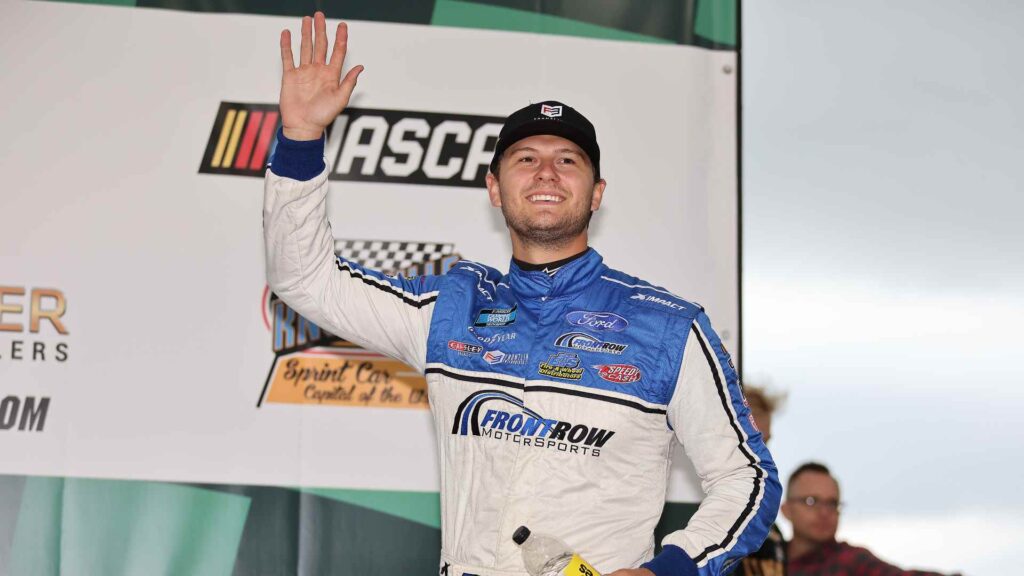 The Favorites
Any Other Driver (
+150
)
Having "the field" as the favorite is a first in 2021 for any of the top three NASCAR top circuits. It's an indicator that on a legendary road course like Watkins Glen, there isn't a clear-cut front-runner to go for when it comes to the NASCAR odds. 
This weekend's race is the third – and final – road-course event in the Camping World Truck Series this season. There has been no dominating force when it comes to these tricky venues. In February, Ben Rhodes won on the Daytona Road Course, and Todd Gilliland captured the checkered flag when the series visited Circuit of the Americas in Texas in May.
Meanwhile, John Hunter Nemechek – son of former NASCAR driver Joe Nemechek – has won five races with 11 top-five finishes in just 14 races, and is running away with the points lead. He is 85 points ahead of Rhodes going into the final weekend of competition before the truck series postseason.
So there is good reason to wonder who could capture this race. Nobody appears to be the clear-cut favorite, as the NASCAR race odds would indicate. Rhodes and Gilliland sit right behind Nemechek in points, but don't have nearly the impressive resume. 
You can add to that the fact that only five full-time truck series drivers have won races this year – the three individuals mentioned above, along with Austin Hill and Sheldon Creed. They're locked in.
The "Any Other Driver" favorite fits this race perfectly as a NASCAR odds leader coming into Saturday's race. Anyone could turn the Glen into a massive opportunity to lock their team into the postseason by winning this weekend. Don't count out Matt Crafton (+1200), the veteran of all veterans in this series, who made his debut in the trucks in 2000 and has won three season championships.
Could the 45-year-old also be a factor? Time will tell. 
OTHER THREATS: 
John Hunter Nemechek (+450) has been the most dominant figure in the Camping World Truck Series in 2021. A full-time driver in the NASCAR Cup Series for Bob Jenkins last year at 23 years of age, and a full-time driver in the Xfinity Series in 2019, Nemechek has found his racing sweet spot with Kyle Busch Motorsports this year. 
He first raced in the truck series as a 16-year-old in 2013, and as a 24-year-old today, he's found his footing. While he hasn't exactly dominated this season on road courses (third-place finish at Daytona and 12th at Circuit of the Americas), he has a history of solid finishes at the winding circuits. Nemechek's on good form this year, easily the best of his career – he's leading the standings, and KBM has won eight truck races in 2021 (Nemechek's five, Kyle Busch's two, and Martin Truex, Jr.'s one.) 
Gilliland (+500) has been solid on road courses this year, winning at Circuit of the Americas, as mentioned above, and taking fourth at the Daytona Road Course. Creed (+550) and Rhodes (+750) are two others who are hoping to put the field in the proverbial rear-view mirror this weekend.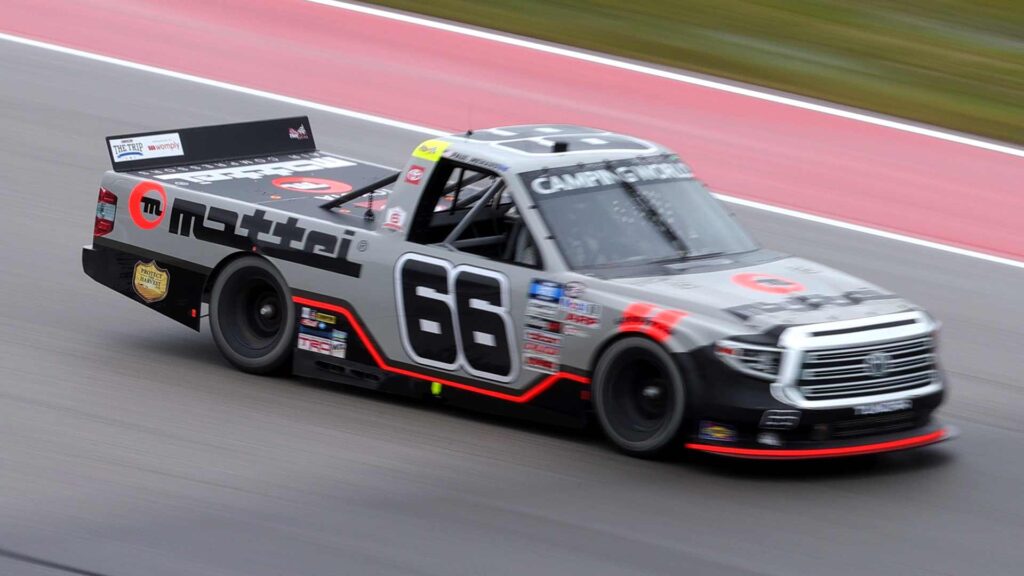 The Dark Horse Threat
Paul Menard (
+3300
)
Menard may be a longshot pick for dark horse, but who knows? Menard raced in the NASCAR Cup Series for the first time in 2003 and became a full-time racer in 2007, and stepped back in 2019. He also had a lot of success in the Xfinity Series from 2003-2010, with three top-six season finishes to his credit. While he's not Jeff Gordon or Kyle Busch, he has a solid enough resume in racing and on road courses to make one wonder what might happen this weekend.
Case in point: One of his Xfinity Series wins was at Elkhart Lake in 2015, and he had three career top-fives at Watkins Glen. Earlier this year — in only his seventh career truck start – he took 11th at Circuit of the Americas.
Hey, you never know, right?
Place NASCAR wagers at BetMGM
You can always bet NASCAR online with BetMGM. We have up-to-the-minute NASCAR race odds. When it comes to lines and tips to ensure the best racing betting experience, don't miss an opportunity to bet online and more when you visit us. Also, during any sporting event with BetMGM, you can enjoy live betting.