The number of teams capable of reaching the College Football Playoff is far greater than many realize — which is genuinely great news for college football. 
Non-traditional powers Washington, Michigan State, Oregon, Michigan, and Cincinnati have made the playoff in the past. Basically, any one-loss or undefeated Power Five conference champion has a high probability of getting into the playoff. Hell, even the Group of Five can't complain about access anymore.
In fact, in 2022, there is an extremely healthy middle class in college football. From the upper-middle-class (e.g., Wisconsin, Utah, or Oklahoma State) through the lower middle class (e.g., Wake Forest, Kentucky, or Indiana), the preseason top-40 list could be loaded.
However, the bad news for college football is the number of teams that could win two straight playoff games once they've reached the final four is far fewer. 
Four teams, to be exact, can win the national championship next season.
National Championship Contenders
Alabama, Georgia, Ohio State, and Texas A&M are the only four teams that can win the national championship this season.
Put every possible metric — advanced or ancient — aside and simply look at the best possible combinations of talent and coaching in America.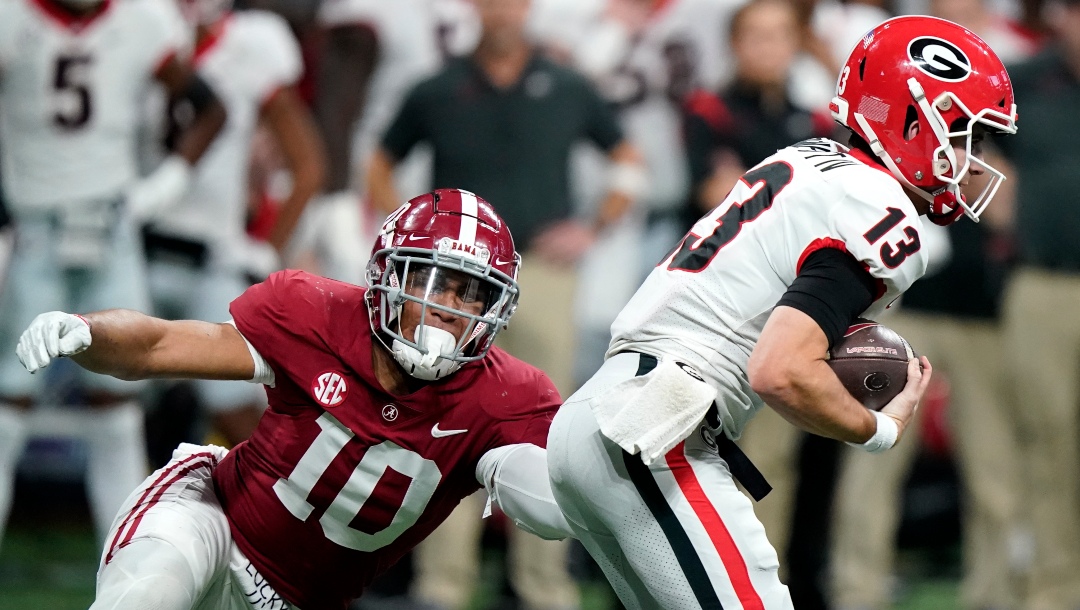 Alabama and Georgia, currently the favorites in national championship odds, have easily the best combination of coaching and talent in the country. The Crimson Tide will likely boast the nation's best offense led by the nation's best quarterback on the nation's best roster led by the nation's best coach. 
Georgia is the defending national champ with elite talent, a returning quarterback, and experience across the depth chart.
Ohio State will have the only offense in America that can keep up with Bryce Young and Alabama, and have proven to be the only program north of the Mason Dixon Line with SEC-like recruiting prowess. The one glaring question: How much better will the Buckeyes defense be under new coordinator Jim Knowles?
Texas A&M is the clear No. 4 on the list thanks to a bigger question at quarterback than the other three. But Jimbo Fisher has done this exact routine before with a young, highly touted starter surrounded by an elite roster. It led to a national title nine years ago when he was at Florida State. 
In fact, Fisher might have the most talented roster top-to-bottom of any team in America.
The Next Tier
Living in this territory of true championship contention is extremely difficult. It's rarified air that drains the lungs of oxygen rather quickly. That's why Oregon, Clemson, Michigan, and Utah didn't make the list.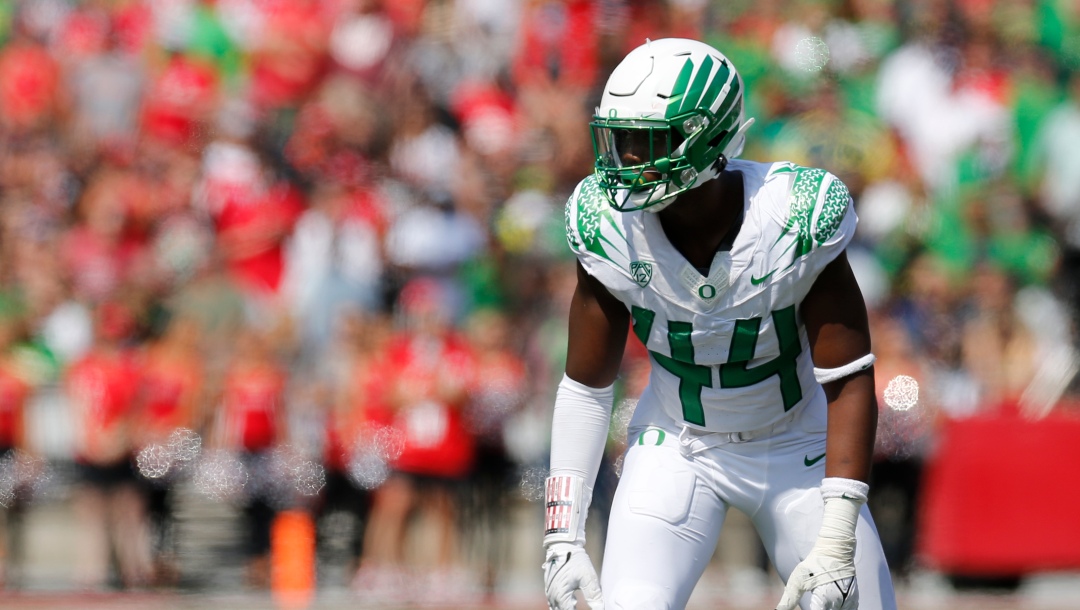 All four will be excellent in 2022 and all four make for great value plays in the college football futures market (the Ducks at +5000 is my play outside of the top four, for what it's worth). 
But all four have at least one question surrounding talent or coaching, restricting their access to the top tier. Sure, all four could easily get into the playoff, but can any of them win two games against Alabama-caliber teams?
Oregon
The Ducks are loaded with high-level NFL talent at almost every position, and veteran leadership should allow this program to operate at a high level. They have an elite offensive line and have upgraded the quarterback position with Bo Nix (and Ty Thompson). 
But Dan Lanning has never been a head coach, and while the good ones generally find success very quickly in college football, a first-time head coach rarely wins big in his first season.
Clemson
Dabo Swinney has an elite defense and an offense that will have to be much better than in 2021 while also filling massive voids across his once-stable coaching staff. 
For an offense trying to rediscover itself, a new coordinator could be the rocket fuel that returns the Tigers to the playoff. Or it could be the total meltdown that keeps them from winning the conference, let alone the national championship.
Michigan
Michigan is well-coached, physical, talented, and will return two good options at quarterback. 
But it took top-flight elite talent to coalesce at the same time for a breakthrough season. And most of that top end talent is gone. So is the guy credited with finally evolving the Wolverines' offense – coordinator Josh Gattis – left for Miami after two seasons.
Utah
Utah will also have one of the best quarterback-offensive line-head coach triumvirates in college football. 
It has an established identity and loves trench warfare. But, like Michigan, the Utes roster doesn't have the top-end talent to beat a team with better players twice in a row.
It's not just those four either. Oklahoma, Notre Dame, Wisconsin, Baylor, Oklahoma State, Kentucky, NC State and many others are all going to be really solid football teams this fall.
But the thing that separates playoff contenders from championship contenders is the ability to win that second game. For that, you need the best players and the best coaches.
Alabama, Georgia, Ohio State, and Texas A&M are the only four that have both.