NBA sports betting
is one of the most popular in the business and can be one of the toughest to predict. With the performance of individual players having such high impact and momentum swings going all over the place, you'd do well to know as much as possible in order to make an informed bet. With so many all-star players and record holders currently in the NBA and roster changes as frequent as a Westbrook triple-double, it can be hard to keep track of everything. We have selected just a few of the top scorers and most impactful and exciting players currently in the NBA and highlight why they are players to look out for when you are checking matchups and making your picks.
James Harden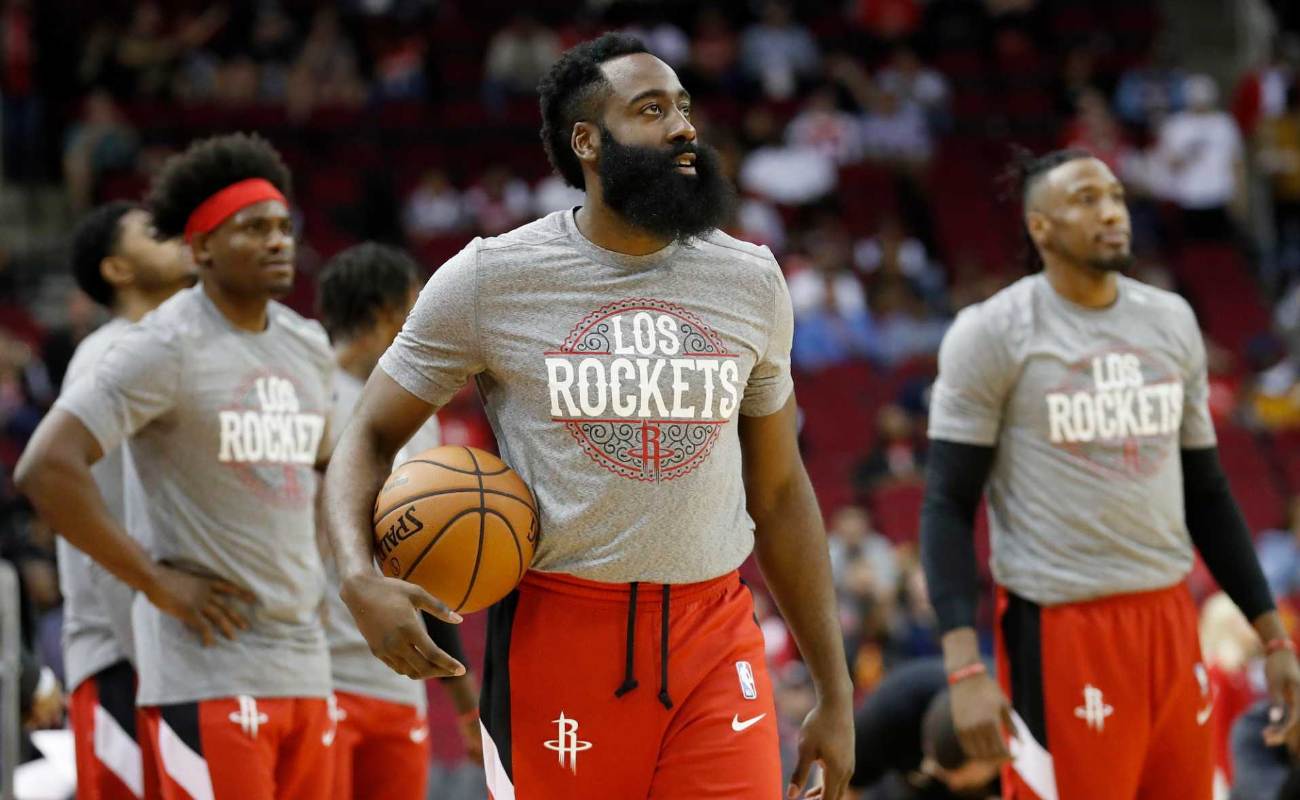 NBA superstar James Harden, also known as 'The Beard', is one of pro basketball's best players and highest scorers. Since his move to the Houston Rockets in 2012, James Harden has soared to the top ranks of NBA scorers. The 6'5" shooting guard is also known for his dribbling and passing abilities, hence his brief stint as a point guard during the 2016-17 season. Harden has incredible all-round skills and as a result, has a stats sheet that boasts some record-breaking performances. During Harden's 2016-17 season he became the first player to record two 50-point triple-double games and became the first player to accumulate at least 2000 points, 900 assists, 600 rebounds and finished the year with a record of 474 turnovers. In January of 2018, Harden became the first player ever in NBA history to score 60 points while recording a triple-double – which also broke the previous franchise record of the Rockets set by Calvin Murphy in 1978. From December 2018 to February 2019 Harden scored at least 30 points in 32 consecutive games, which puts him second only to Wilt Chamberlain who holds a record of 65 consecutive games. James 'The Beard' Harden has put up single-game highs of 17 rebounds, 17 assists, 8 steals, and 4 blocks and has led the NBA in most free throws attempted and made from 2014-19, most assists from 2016-17, and scoring from 2017-19. With a record and a stat sheet like that, James Harden is very likely to have a huge impact on the outcomes of this season - so factor that into your betting.
Russel Westbrook
The next player to watch out for, and also from the Houston Rockets, is Russel Westbrook. Ranked as the 6th highest points holder for players currently in the NBA, this dynamic and explosive player's career has become legendary since he first signed with the Oklahoma City Thunder back in 2008. Since his rookie season, all-star Russel Westbrook has been putting up impressive numbers – becoming the 5th player ever to have recorded 4000 points, 1500 assists, and 1000 rebounds by only his third season. The 6'5" point guard managed to average 23.6 points per game during his 2011-12 season with the Thunder and led them to the NBA finals against the Heat that year. Also, in that same year, Westbrook earned an Olympic gold medal as a part of the U.S. men's basketball team. Westbrook is known as a triple-double machine and seemed to be racking them up every other day. By the end of his 2017 season, Westbrook had managed to surpass Hall of Famer Oscar Robertson's record with his 42nd triple-double in a single season. This also meant that he became the first player since Robertson to average a triple-double for the entire season – an incredible stat line that earned him NBA MVP honours. Westbrook would go on to average a triple-double for the following two seasons after that, so he is a key player to keep in mind when you are making your picks for this season.
Carmelo Anthony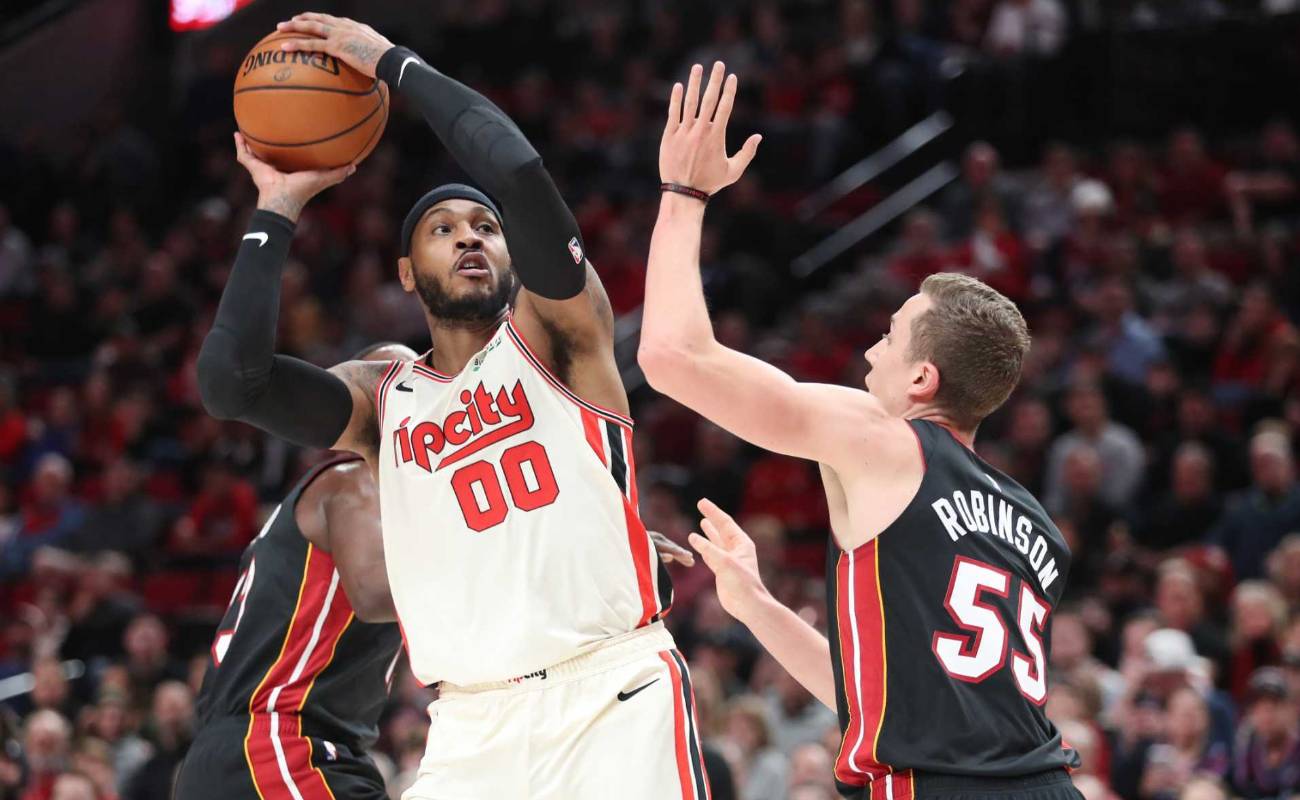 Carmelo Anthony became one of the most prolific scorers in NBA history after entering the league in 2003, and over the course of his professional career proved himself to be one of the game's greatest players. In the past 5 years Carmelo Anthony, or 'Melo' as he is known, has put up impressive stats across the board for several teams. Since 2016 he has played for the New York Knicks, Oklahoma City Thunder, and the Houston Rockets, and is currently signed to the Portland Trail Blazers. Melo's career has been a highlight reel since the very beginning in the 2003-4 season where the rookie was named to the All-Rookie team – averaging 21 points and 6 rebounds per game. In December of 2008 Melo tied an NBA record when he scored 33 points in a single quarter, in a game against Minnesota. Later in 2012-13, Carmelo took the Knicks to an impressive 54-28 record and in the following year, he set a career-high and franchise scoring record of 62 points. Though it had been almost a year since Carmelo had appeared in an NBA game when he signed with the Trail Blazers, he has always proved to be an amazing athlete and player. On top of his NBA career, Carmelo Anthony was also a key member of the 2008 and 2012 gold-medal-winning Olympic basketball teams. He is definitely a player worth keeping an eye on when picking your teams.
Lebron James
No list of basketball players is complete without mention of one of the greatest stars the NBA and professional basketball has ever produced. Lebron James became an instant sensation after he skipped college to sign with the Cavaliers – since then he has led several teams to multiple championship wins and has achieved an incredible level of fame. During his 2003-4 rookie season was when James made history for the first time – becoming the first member of the Cavaliers to win the NBA Rookie of the Year Award. He was also the youngest player to ever achieve this award, at only 20 years old. On top of that James was immediately comparable to Michael Jordan and Oscar Robertson, as they were the only other rookies to ever achieve a 20-point game average. Later in his career, James joined the Miami Heat where he made history once again by becoming the youngest player, at age 28, to score 20 000 points, breaking Bryant's record who had accomplished this feat at 29. After leading the Heat to win two championship finals, James returned to the Cavaliers in 2014. He then led the Cavs to the NBA championship finals, becoming the first player in 50 years to reach the championship round in 5 consecutive seasons. On July 1, 2018, Lebron James signed with the Los Angeles Lakers – a franchise that counted other greats such as Bryant, Kareem Abdul-Jabbar, and Magic Johnson among its lineage. Destined to become another of professional basketball's greatest athletes, Lebron James is obviously a player that has a serious impact and can turn a season around for his team. Be on the lookout for the Lakers and Lebron James when you are assessing your online sportsbook, checking the matchups and locking in your picks. If you think you could predict who will have the edge on who in this coming NBA season, then why not try your hand at some
online sports betting
with us at MGM?