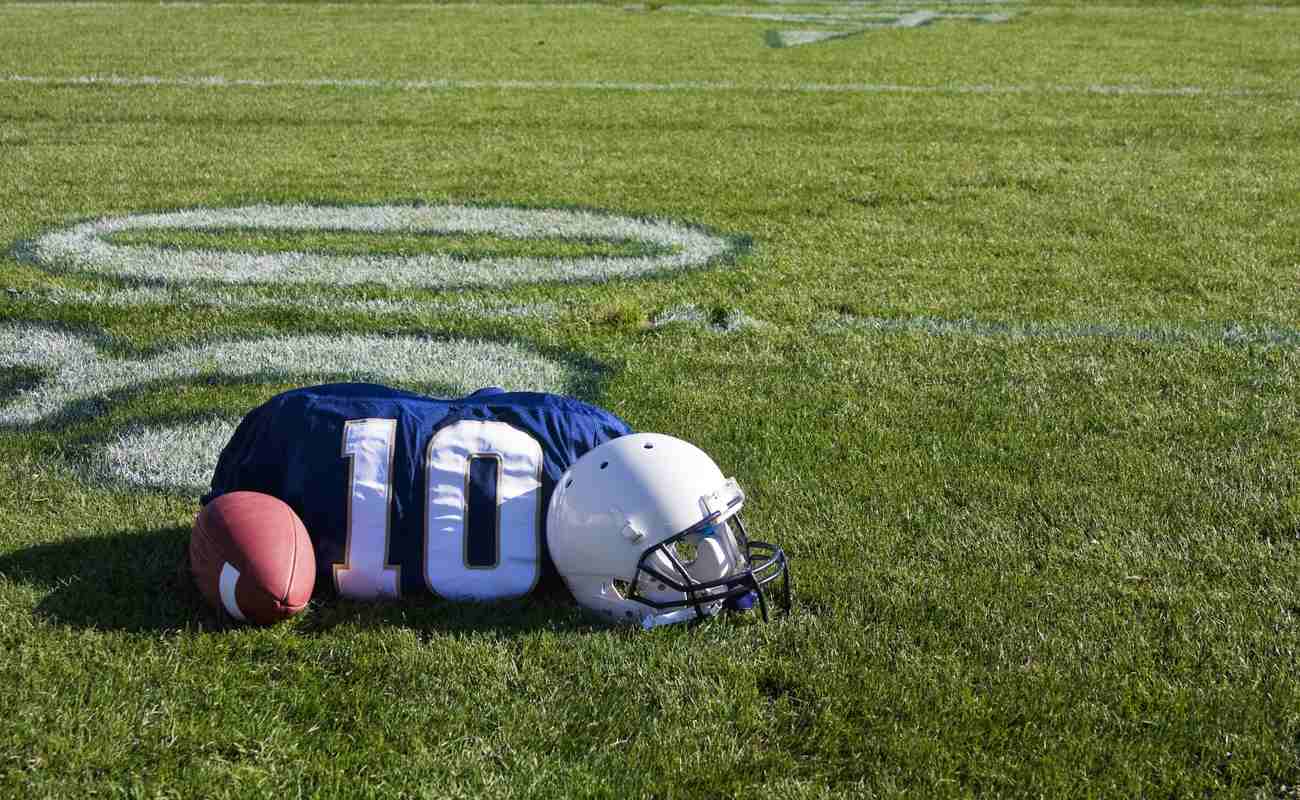 Are you even a real fan without
NFL
gear? Probably not. Either that or your questionable claims of allegiance are going to fall on deaf ears when it's game day and your word is your only proof. What's more, not all gear is created equal. The best NFL merch speaks volumes of your loyalty, is timeless and oozes originality. In this blog, we're going to explore a range of merch and football gear that could only be worn by true fans of the game and real fans of their teams.
What does it take to be Iconic?
It's a fair question that we should probably answer before we go barreling headfirst into our list of iconic pieces of NFL gear. The word 'iconic' gets thrown around a lot these days. Whenever that happens, there's a risk of exaggerating the impact said iconic thing has on the masses. When someone (or something) becomes iconic they have the quality of representing something. They become a symbol that is recognized and remembered by the collective memory of most of the population. That being said, here is our list of the 10 most iconic pieces of NFL merch that only true fans would have or recognize. Honorable mention must go to the Green Bay Packers who didn't make the list but were definitely in contention.
New Orleans Saints Jersey
Black and gold have proven to be a winning combination in many spheres from football to music (see Sam Sparro's Black and Gold for details). The New Orleans Saints Jersey is another piece of iconic NFL merch, boasting the primary colors of black and gold. Minor details and subtleties have been given a facelift or makeover as the years have passed. However, there's no mistaking the black and gold of the New Orlean Saints that first took to the field in 1967. It also featured the easy-to-recognize fleur-de-lis helmet logo.
Washington Redskins Jersey
Back with more gold, this burgundy and gold jersey first graced the field and our collective consciousness in 1979. It's been here ever since. If you support the Redskins and somehow don't have this piece of football gear in your possession, we'll assume that loyalty and good taste are just not a part of your makeup. Across the league, the captivating red a hue that stands out and has us hoping that it's here to stay. "If ain't broke, don't fix it," seems pretty appropriate here.
The Cleveland Browns Jersey
Brown and orange. Let that sink in for a while because somehow, against all odds, the Cleveland Browns made those two colors get along quite well. They put together a particularly masterful combo in the early 80s by throwing together a pair of orange pants with a clean brown jersey. It's a classic, and between us, a far better look than what we got when they rebranded in 2015. That was football gear our wardrobe could have done without and frankly hasn't been half as inspired since.
Dallas Cowboys Jersey
How many people do you know who will tell you that blue is their favorite color? Plenty, guaranteed. We don't blame them and wouldn't be surprised if it had anything to do with the calm and cool Cowboys navy jersey. It's the kind of NFL gear that just oozes sexiness. It's beyond reason that this uniform isn't worn every day, all day. However, besides laundry, we understand the sentiment of saving this class act for special occasions. We'll just be grateful that it is making more appearances than we're used to this season.
New England Patriots - The Years Before Brady
It's hard to imagine a time before Brady and the Flying Elvis when it comes to The Patriots — and yet there was. What a time it was too! It's the kind of put-your-grandson-on-your-lap story that every grandpa would love to tell, especially because it's hard to picture the Pat Patriot and a Patriots team with not-so-winning ways.
While their performances were nothing to write home about, the football gear the Patriots of the 80s donned was everything fashion and style could ask for. The white-on-white helmet complete with a perfect logo coupled with red, white and blue striping football gear was simple, sophisticated and vibrant.
Denver Broncos Jersey
What do orange and blue make? Before you answer 'purple', orange and blue make up one of the 10 pieces of most iconic NFL merch - the Denver Broncos throwback jersey. You might know him as the GM now but before that John Elway wore the orange and blue of the Denver Broncos. There's history threaded into these throwbacks and it looks good too.
San Diego Chargers Powder Blue Jersey
There is no shortage of superlatives that have been used to describe the Chargers Powder Blue Jersey with lightning bolt helmets complete with numbers on each side. Whether you're a player or a fan watching from the bleachers, an opponent or part of the organisation, this Chargers jersey has to go down as the best jersey in history.
San Francisco 49ers Jersey
If the orange and blue of the Denver Broncos conjures up images of a young John Elway then 49ers jerseys certainly bring to memory the unrivalled dominance of Joe Montana. Over the years, the jerseys and helmets have changed while maintaining a mixture of red, white and gold, but they definitely hit the sweet spot in the 80s.
Indianapolis Colts Jersey
Maybe you can't go wrong with blue and white, but you can't necessarily get it as right as the Indianapolis Colts throwback jersey either. It's the epitome of cool and classy. The blue helmet paired with a white jersey and solid blue letters just brings a different level of cool that would make any Indianapolis Colts fans miss the throwback.
New York Giants Jersey
In hindsight, the 80s were just blessed with an abundance of stylish throwbacks. America's most loved game couldn't have asked for a more fitting jersey. Bold in red, white and blue, the New York Giants had gear that boasted American origins. As if the color scheme wasn't enough to win the hearts of New Yorkers, it also had the word "Giants" plastered across the helmet. This kind of nostalgia has us wanting to go back to the 80s. Take us back, please.
How to Bet
Looking for one of the best online sports betting sites in the USA? You're in the right place.
BetMGM Sportsbook
is the best online sportsbook for placing your bets while wearing your iconic NFL gear. We're not just any online sportsbook; we boast one of the largest deposit bonuses on the market. We also offer free starting cash, bet insurance promotions and many more that come out regularly. When you open up your betMGM NJ sportsbook account, you can get up to $500 cashback on the first bet. To bet any other sports or get sport betting tips, choose betMGM for legal
online sports betting
with great sports betting odds, sign up today!