There was a bit of midweek madness in Matchday 13 of the English Premier League. Even some of the greatest soccer betting experts would have struggled to call some of the results. We saw the top two teams take on each other for a battle for the number 1 spot, as well as a whole host of other essential matches that have changed the state of the EPL table standings.
With a more congested fixture list than ever before, it seems like we are going to be getting surprising results on the regular. We're going to take a look back at the most important results from this week and the Premier League Odds to keep an eye out for over the weekend.
What happened in the league this week?
Liverpool leave it late but go top of the table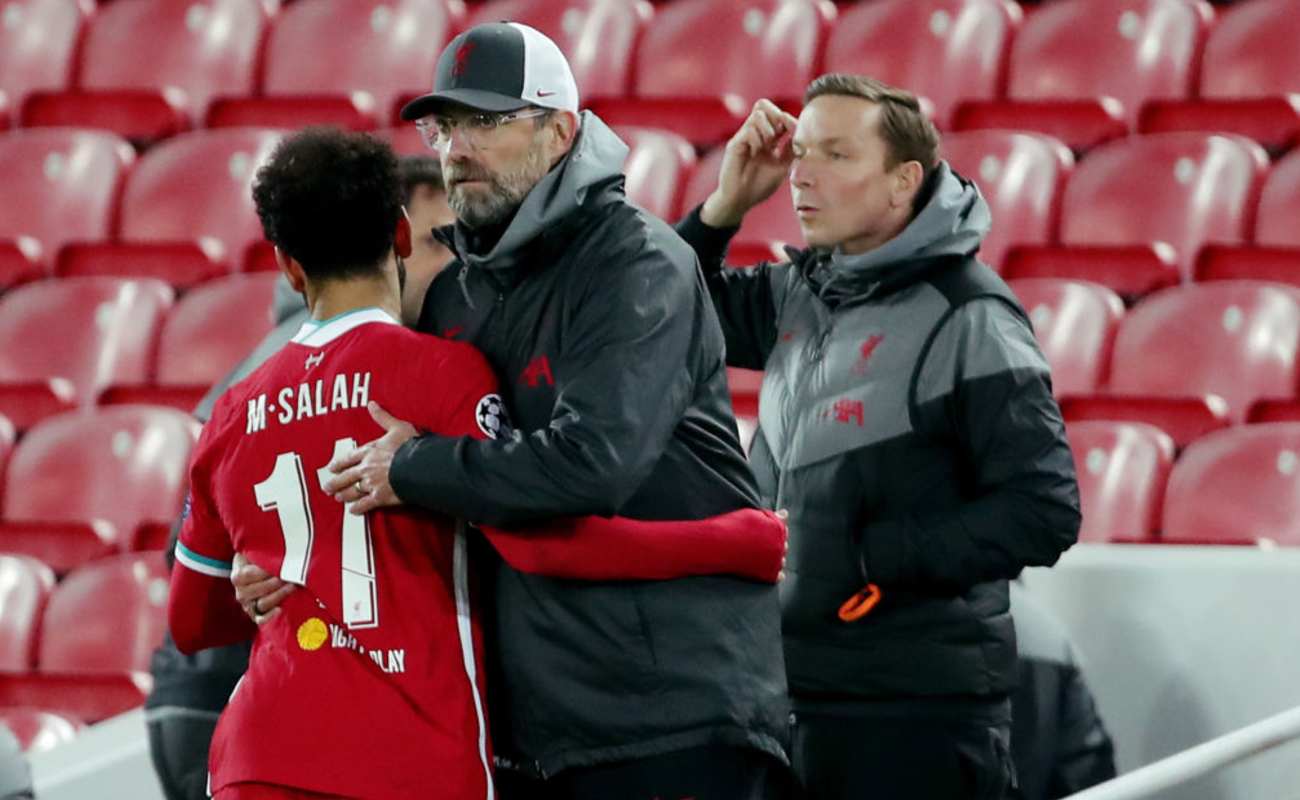 Liverpool and Tottenham have been stationed at the top of the table equal on points, with only an inferior goal difference keeping the Reds in second place. This was a big match for both teams; Spurs needed just a draw to stay on top, while Liverpool needed a win. Mo Salah opened the game with a goal for the Reds on 26 minutes. A strong spell of possession followed and Liverpool continually attacked Hugo Lloris's goal, but a counterattack from Spurs resulted in a quick-fire comeback goal from Son Heung-min in the 33rd minute. It looked like the game would play out in a draw, but Roberto Firmino struck late in the game to give Klopp's team all three points, leaving Jose Mourinho's Tottenham in second place on the table with 25 points. Spurs long unbeaten run finally came to an end.
Chelsea lose second game in a row
Despite investing over £200 million in the transfer window, Frank Lampard's team seem to be in a bit of a pickle. All looked to be going according to plan when Olivier Giroud opened the scoring in the 49th minute, but Nuno Espírito Santo's team were out for blood and needed a result. They drew equal through Daniel Podence in the 66th minute and Pedro Neto scored the last gasp winner five minutes into injury time. This result means that Chelsea drop to 6th in the table after losing against Everton last week too. Wolves seem to be finding their form and are now in 10th place on 20 points.
Another red for Arsenal
Just what is going on with Arsenal at the moment no one seems to know. The Gunners are dangerously close to the relegation zone. Theo Walcott scored for Southampton in the 18th minute, but Pierre-Emerick Aubameyang ended his goal scoring drought and put the Gunners level in the 62nd minute. It looked like Arsenal could probably take all three points from the game, but a rash challenge from Gabriel ended with a second yellow and a subsequent red to put the game firmly out of Arsenal's reach with 10 men. Mikel Arteta's team is certainly starting to show strain, and they are completely devoid of confidence. This result puts Southampton in 3rd place on 24 points, while Arsenal stay in 15th, just five points above the relegation zone.
Man City in another stalemate
Pep Guardiola could be forgiven for thinking his multi-million pound team would win against a lowly West Brom that are struggling towards the bottom of the table. This looked like it would be a rather routine game with İlkay Gündoğan slotting one beyond the keeper in the 30th minute. West Brom battened down the hatches and did admirably at keeping the Citizens at bay. That being said, Man City did score again, but on the wrong side of the pitch when Rúben Dias put the ball in the back of his own net just before half time. The points were shared and Man City remains 8th on 20 points, with a game in hand. The point doesn't change much for the Baggies as they stay 19th in the table, but it does put them within touching distance of the teams ahead of them and gives slight hope that they might be able to climb their way out of the relegation zone.
Leicester go down to Everton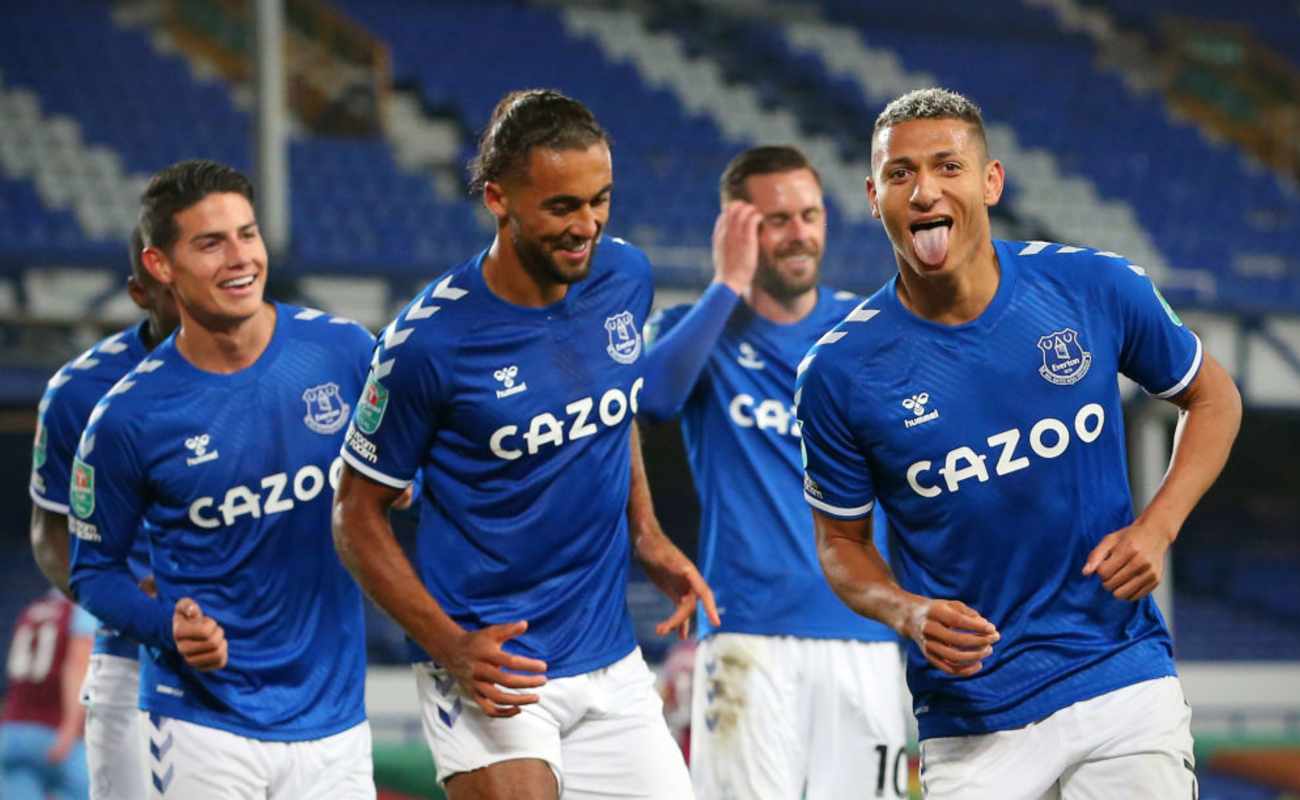 Leicester had just managed to climb into the top three with their win against Brighton last weekend, but Brendan Rogers' team will be licking their wounds after a thorough dismantling at the hands of Carlo Ancelloti's Everton. The Foxes only had two shots on target and the Toffees looked the better team throughout the game. Richarlison put Everton ahead in the 21st minute, with Mason Holgate confirming all three points when he put the second past Leicester City keeper Schmeical in the 72nd minute. This result means that Southampton jumped the Foxes into 3rd on the table, and they now sit 4th on 24 points. Everton, on the other hand, moved up to 5th, just a point behind Leicester on 23.
Manchester United hold on for 3 points
Ole Gunnar Solskjær saw the best and the worst of his Manchester United team in their game against bottom-of-the-table Sheffield United. The Red Devils started off horribly with Maguire's weak pass putting young keeper Dean Henderson under too much pressure and this resulted in David McGoldrick slotting one into the goals in just the 5th minute. This United team seem to enjoy playing off the back foot, however, and they put their silky attacking skills on display in all three of their subsequent goals—a double from Marcus Rashford and a much-needed goal for Anthony Martial. Chris Wilder's men then clawed one back through McGoldrick again to make for a nervy last 10 minutes for United. Amazingly this is the 6th win away from home in a row for the Red Devils and in every one of these games they've gone behind before making a comeback to win. This result leaves United in 6th place on 23 points with a game in hand. Sheffield stay bottom of the table with just 1 point from all their matches this season.
The week ahead
Online sports betting fans will be eager to know more about the week ahead and what soccer odds to expect. The key games to keep an eye out for are Southampton vs. Man City, Everton vs. Arsenal, Tottenham vs. Leicester City, and Chelsea vs. West Ham.
The odds for Matchday 14 are as currently as follows:
Get the best EPL odds with BetMGM
At BetMGM sportsbook casino, we have up-to-the-minute soccer betting odds for the Premier League, Champions League, Europa League, La Liga, Serie A, and most other soccer leagues in between. Register today and don't miss a minute of hard-hitting soccer action.