These are unprecedented times for the SEC. 
Massive TV contracts have blown the top off the conference's bank account, and a sixth different SEC program since 1998 just won the national championship – and did so by beating, wait for it, itself. For good measure, Alabama is the favorite in national championship odds for 2022.
Bloated wallets and shiny jewelry have long been a part of life in the SEC, therefore neither can truly be considered unprecedented. The satisfaction, however, is unprecedented as not a single head coach enters the offseason on the college football hot seat. Has America's greatest football conference gone soft?
This is what happens when more than two-thirds of the league changes coaches in fewer than three years and almost all of them appear to be smart decisions.
Ten of the SEC's 14 head coaching roles have turned over recently, and, shockingly, almost every fanbase is currently satisfied. The other four are Nick Saban, Kirby Smart, Jimbo Fisher, and Mark Stoops. For those counting at home, that's nine combined national titles and the winningest coach in Kentucky history.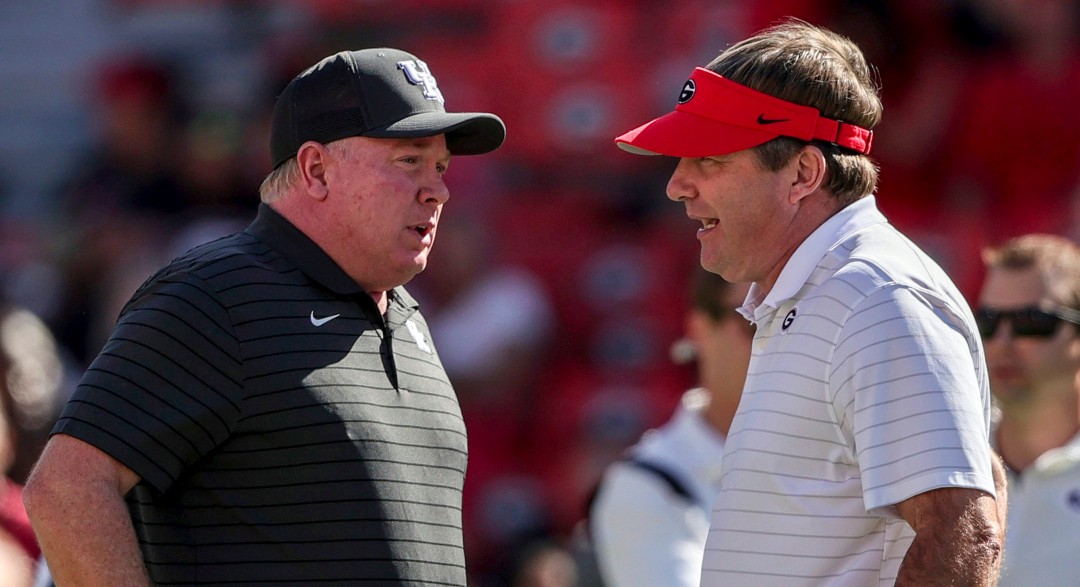 As strange as it sounds, this offseason is an unprecedented time of legitimate optimism. From Knoxville to Fayetteville and every BBQ joint in between, there's more harmony between fans and coaches than ever before. 
This is obviously because there are more good terms in the SEC than ever before — at the top and in the middle class.
Lane Kiffin enters year three at Ole Miss after a record-setting 2021 regular season. Mike Leach enters year three at Mississippi State with a quarterback who'd be the proud owner of the SEC's single-season passing record if not for guys named Joe Burrow and Bryce Young. Sam Pittman enters year three at Arkansas after executing one of the most remarkable turnarounds in modern league history. And Missouri's Eli Drinkwitz enters year three as some type of recruiting wizard.
Josh Heupel and Shane Beamer wildly overachieved in their debut seasons, and Vanderbilt knows it must give Clark Lea a long leash just one year into a very difficult rebuild. 
Brian Kelly and Billy Napier are entering their first off-season in the league so fans are still honey-mooning in Baton Rouge and Gainesville respectively.
Each one of these programs appears to feel good about their current head coaching situation. Or maybe better put: They're not pissed off about anything right now.
Hello, Auburn.
The only head coach in the SEC who's even remotely close to anything resembling a hot seat is Bryan Harsin. Some of the criticism levied at the Tigers' second-year headman is fair but much of it has nothing to do with football. 
Unquestionably, Harsin has made too many headlines for too many of the wrong reasons, not the least of which is losing five straight games to end the season. But it's not his fault many of the Auburn decision-makers didn't want him in the first place. It's not his fault that Auburn has a rich history of strange and bizarre behavior when it comes to football coaches.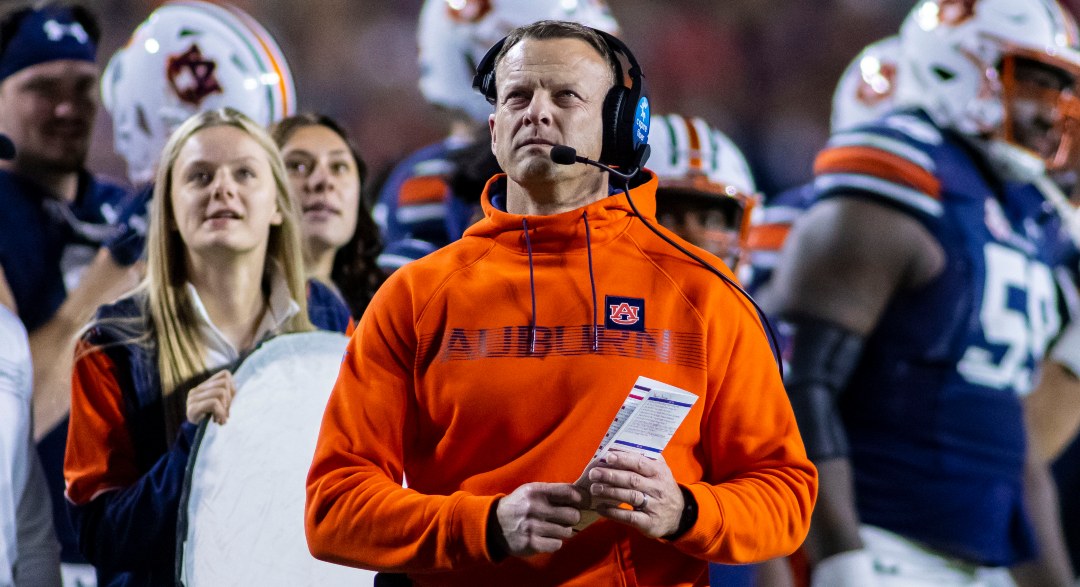 Losing a three-year starter at quarterback to the portal, mid-season staff changes and embroiling yourself in an entirely unnecessary public health controversy are his fault. 
But soap opera storylines are precedented and fairly mundane for the most irrational fanbase in the conference — all of which will be forgotten if Harsin wins more than six games in 2022. Auburn has always been and will always be the most volatile and unpredictable program in college football.
If Auburn acted like any other program in America, there wouldn't be a conversation about Harsin and the hot seat.
Outside of the weirdest program in the country, the entire catalog of SEC head coaches enters the 2022 season riding a wave of momentum and positivity. For a league built on irrational expectations and itchy trigger fingers, this is without question an unprecedented phenomenon.
At least until they start playing games again.
Place College Football Wagers at BetMGM
At the BetMGM sportsbook, you have access to up-to-the-minute college football odds throughout the season. Leverage your sports betting knowledge into more entertainment and bigger payouts at the best online sportsbook.