The Super Bowl is the world's biggest sporting event. Why not add some juice to the party?
There are virtually infinite different strategies for betting on the Super Bowl, four of which I, a casual bettor, subscribe to:
Play the Straight Bets Straight
I had the Buccaneers' moneyline last year because I thought they were the better team, which was true. It was my largest bet and the winnings paid for every other wager I placed. 
If you think the Rams are the better team, then roll with the Rams. They are more talented than Cincinnati at nearly every position, and there's a reason why the Rams are currently 4.5-point favorites.
If you think Cincinnati is the better team, take the value on the moneyline. Betting against Joe Burrow on anything ever seems unwise. So while I put money on the Rams last May to win the Super Bowl – yes, I just pulled a muscle patting myself on the back — my largest Super Bowl 56 wager will be the Bengals to win outright (+165). 
Anytime Scorer: One of Each
For anytime scorer bets, I always play one "sure thing" and one "long shot." 
For example, last year I bet on Antonio Brown and Mecole Hardman to each score a touchdown. The Brown bet paid off both, and the value of a Hardman score would've been fantastic.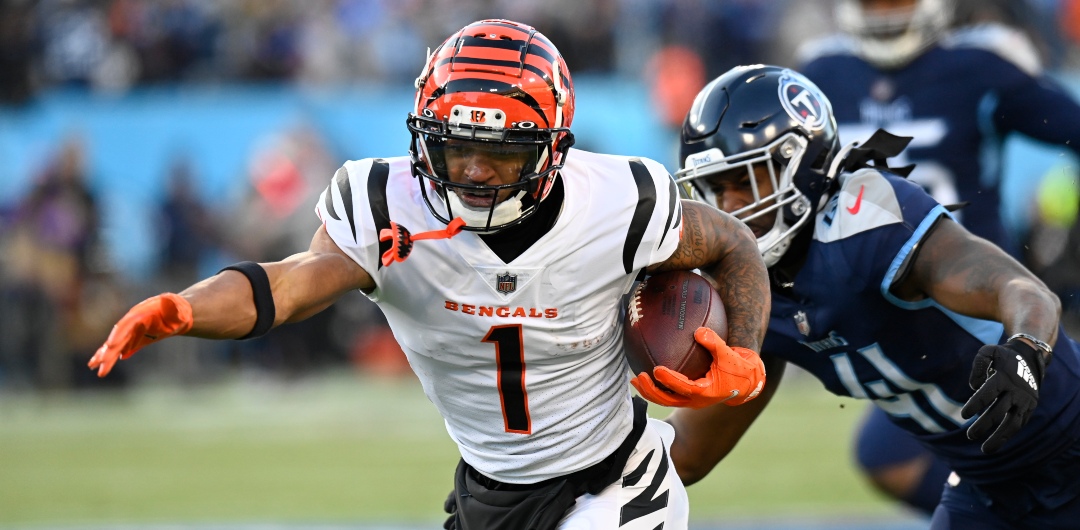 This year, I'm taking Ja'Marr Chase at -110 as my sure thing and Joe Burrow at +550 as my long shot. Burrow is way more mobile than he gets credit for, and the Bengals will be around the goal line enough that one naked bootleg, one QB sneak, or one busted play could easily cash the long-shot ticket.
Throw a Few Hail Mary's
How about a four-leg One Game Parlay: Cooper Kupp, Ja'Marr Chase, Joe Mixon, and Cam Akers to each score a touchdown. 
From a group of the four most likely scorer, two seems like a sure thing, and three seems possible. And by adding a fourth, parlay odds jump to +1000. If you like the under (48.5) and a low-scoring game, this one isn't for you. But I think both offenses will open it up in the second half.
I also have money on a literal Hail Mary parlay: Tee Higgins to have a 30-yard reception and Odell Beckham to have a 25-yard reception at +250. 
Both offenses take a lot of downfield shots, and both of these guys will be facing second-tier corners and coverages. Give me the second-tier receivers to have big games on Sunday.
Have Some Fun!
Have you ever yelled "FAT GUY TOUCHDOWN!" at your four-year-old? I have.
Safeties, defensive touchdowns, big returns, blocked punts, kicks bouncing off uprights, and fat-guy touchdowns are what make the game fun. And weird things happen in huge games.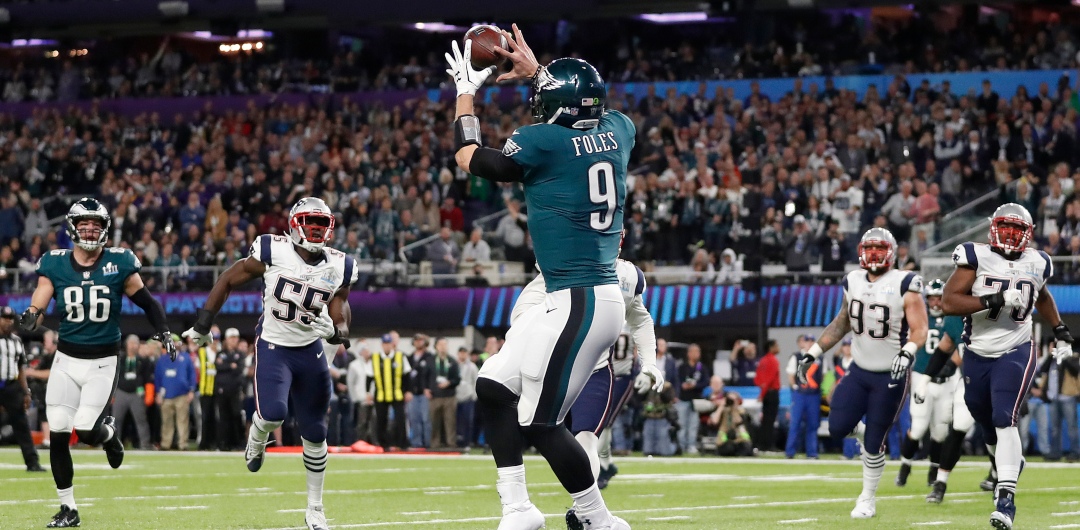 Find something that you enjoy about the game with great odds and go for it. Remember, sports and Super Bowl betting are fun.
I have some financially savvy basic wagers on traditional lines mixed with a few long shots with great value topped off with a couple of ridiculous plays that are purely for fun.
As a fan of neither team, this is the only way to watch the game. This is my big game buffet: Smart strategy mixed with pure entertainment.
And chicken wings.
Mobile Sports Betting
At BetMGM, you can bet online from your desktop computer with online sports betting or your phone with mobile sports betting.
With the BetMGM Sportsbook app, you can view updated sports betting odds, including live betting odds, NFL odds, and college football spreads. Download the BetMGM Sportsbook app to start betting!