Intro
: Representing the Kansas University, in the National Division I men's basketball tournament, and going into the March College
Basketball
Tournament, the Kansas Jayhawks will be looking to remind everyone why they are a force to be reckoned with. The Kansas basketball program is one of the most successful programs in college basketball, and they have been proving that all year long.The Kansas basketball roster has had some issues this season. The Jayhawks will be looking to bounce back, after losing 6 players through the draft and outgoing transfers, as well as dealing with ineligibility claims from the National association. Silvio De Sousa, who had been deemed ineligible to compete, has won his appeal and returned to Kansas. Things are looking up for the top team in the Big 12 conference, and they have been putting on a fantastic show in this year's regular season and conference play.
Past Performances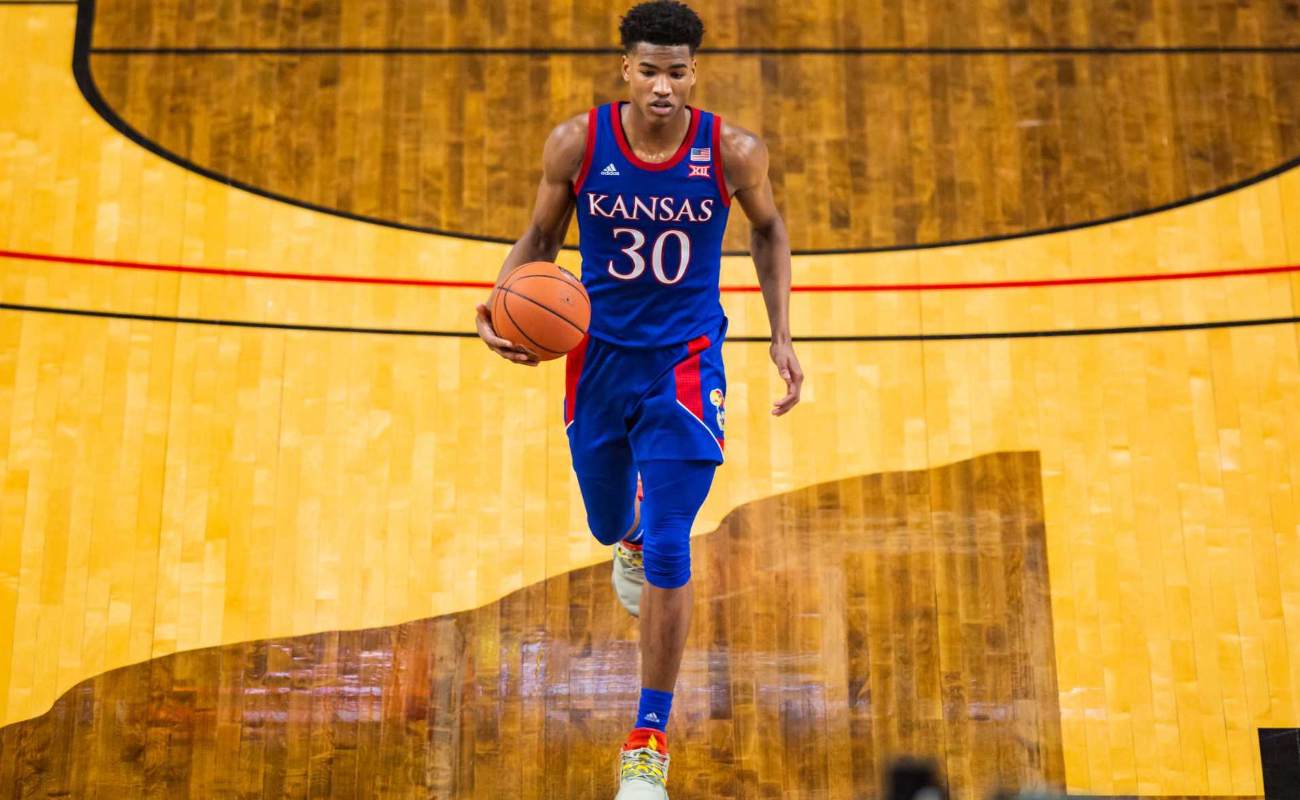 20 and 25-win season records seem to come naturally to the Kansas Jayhawks. They aren't about to stop putting up incredible numbers any time soon. Since 2006, the Jayhawks have put up 15 25+ win seasons, and 31 20+ win seasons since 1990. Despite having issues with their roster, the Jayhawks have had yet another impressive regular season this year, currently standing at 26-3 overall and have outclassed their opposition in the Big 12 conference too, going 15-1. Looking back at recent seasons for the Jayhawks, we can see that they have a habit of performing well – which is good for Kansas basketball fans and for sports betting fans.In their 2018-19 season, the Jayhawks were also facing roster issues and finished with a relatively unimpressive record of 26-10 (12-6 in conference play). Their 2017-18 season was much better, finishing with a record of 31-8 overall and 13-5 in the Big 12. The year before, in their 2016-17 season, the Jayhawks managed to go 31-5 in their regular season and 16-2 in the Big 12. It doesn't matter how far back you go, finding a bad season for the Kansas Jayhawks basketball program is an extremely rare occasion.The Kansas basketball program has been dominating the Big 12 conference ever since its inception. They have won 61 regular season conference championships (the all-time highest), and also managed 28 conference tournament championships. Kansas came into the pre-season ranked 3rd by the AP Poll, which marks their 7th consecutive season being ranked in the top five. On top of that, this was the 201st consecutive poll that the Jayhawks have been ranked in, which is the longest streak in the nation. Since then, the Jayhawks have extended their streak to 217 consecutive polls ranked, and they have not played as an unranked team since 2009.As for their March College Basketball Tournament and National association performances, Kansas has appeared in the tournament 30 times since 1990 – which is an ongoing streak that they don't plan on breaking this year. The Jayhawks are record holders in the National association in nearly every category, including the longest current streak of consecutive National winning seasons (35), the most winning seasons in Division I history (97), the most conference championships in Division I history (61), the most consecutive regular season conference titles in Division I (14), the most First Team All Americans in Division I history (22) and the most First Team All American selections in Division I history (29). Currently, Kansas also ranks 3rd for all-time winning percentage in Division I (.725) and 2nd overall for Division I all-time wins (2,274).With a legacy of wins and records like this, it is no wonder the Kansas Jayhawks are one of the teams to watch, going into the post-season tournaments and March College Basketball Tournament.
Meet the Players and Know Who to Watch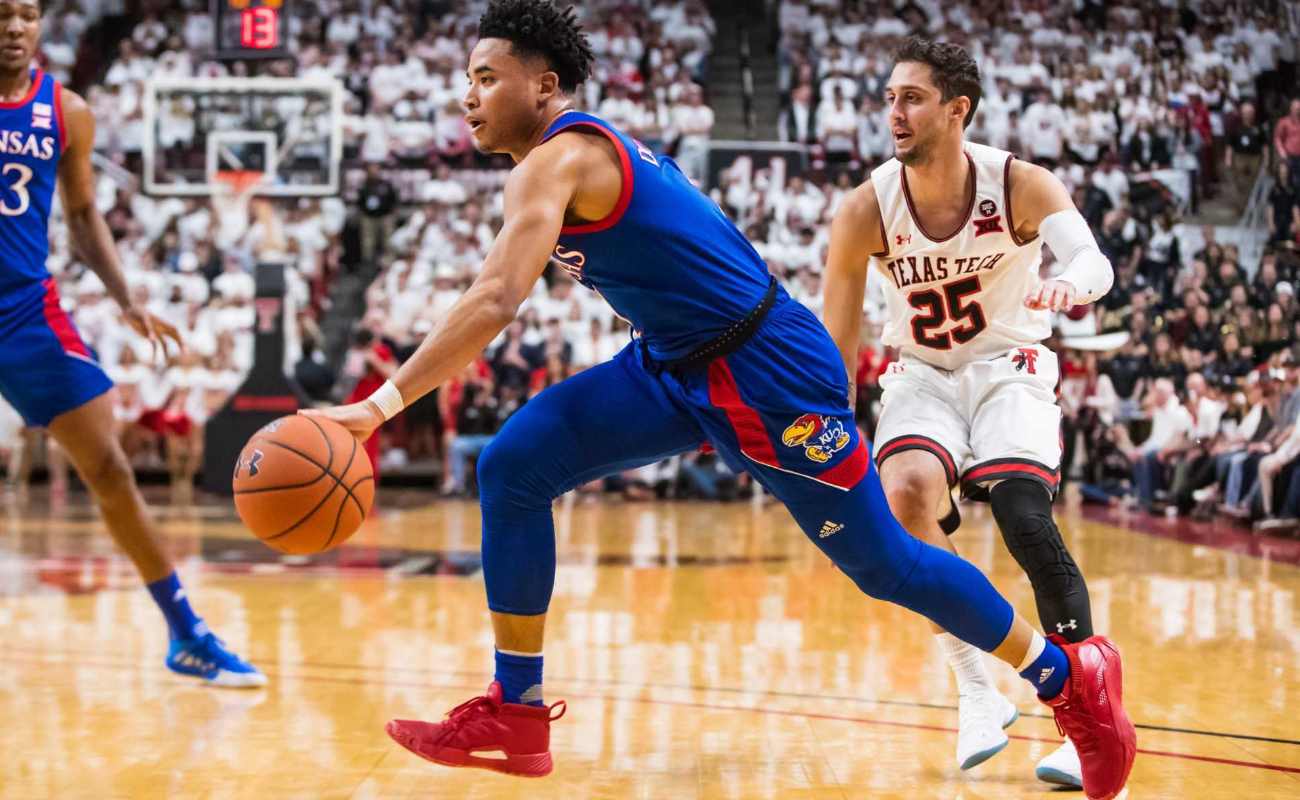 The Kansas men's basketball roster that will be competing in the post-season tournaments and March College Basketball Tournament stands as follows:0 Marcus Garret – G1 Devon Dotson – G2 Christian Braun – G3 Dajuan Harris – G4 Isiah Moss – G5 Elijah Elliot – G10 Jalen Wilson – F12 Chris Teahan – G13 Tristan Enaruna – G/F20 Michael Jankovich – G22 Silvio De Sousa – F30 Ochai Agbaji – G33 David McCormack – F35 Udoka Azubuike – C44 Mitch Lightfoot – FThe most exciting player to watch, going into the March College Basketball Tournament, is returning player Silvio De Sousa. He was key to the Jayhawks reaching the last four teams, in their 2017-18 after joining the team following the fall semester. Silvio was ruled ineligible to play, during the 2018-19 season, by the National association. He has since had the ruling appealed and he has been putting in work this season. Be sure to keep an eye on him as he will want to put in a good performance in the coming tournaments.Leading the team in average points per game, and average steals per game, is Devon Dotson. Dotson has been racking up the points this season and has a current 18.2 average points per game. He has had one of the most dominant performances this season and will be looking to improve even further on those numbers leading up to the post-season.Another player with some impressive team leading stats is Udoka Azubuike, who has an average 10.3 rebounds and 2.6 blocks per game. As a sophomore, Azubuike led the nation in field goal percentage with 77%. As one of two seniors this year, the Jayhawks will be looking to him to keep up the impressive performance.
Recent and Upcoming Games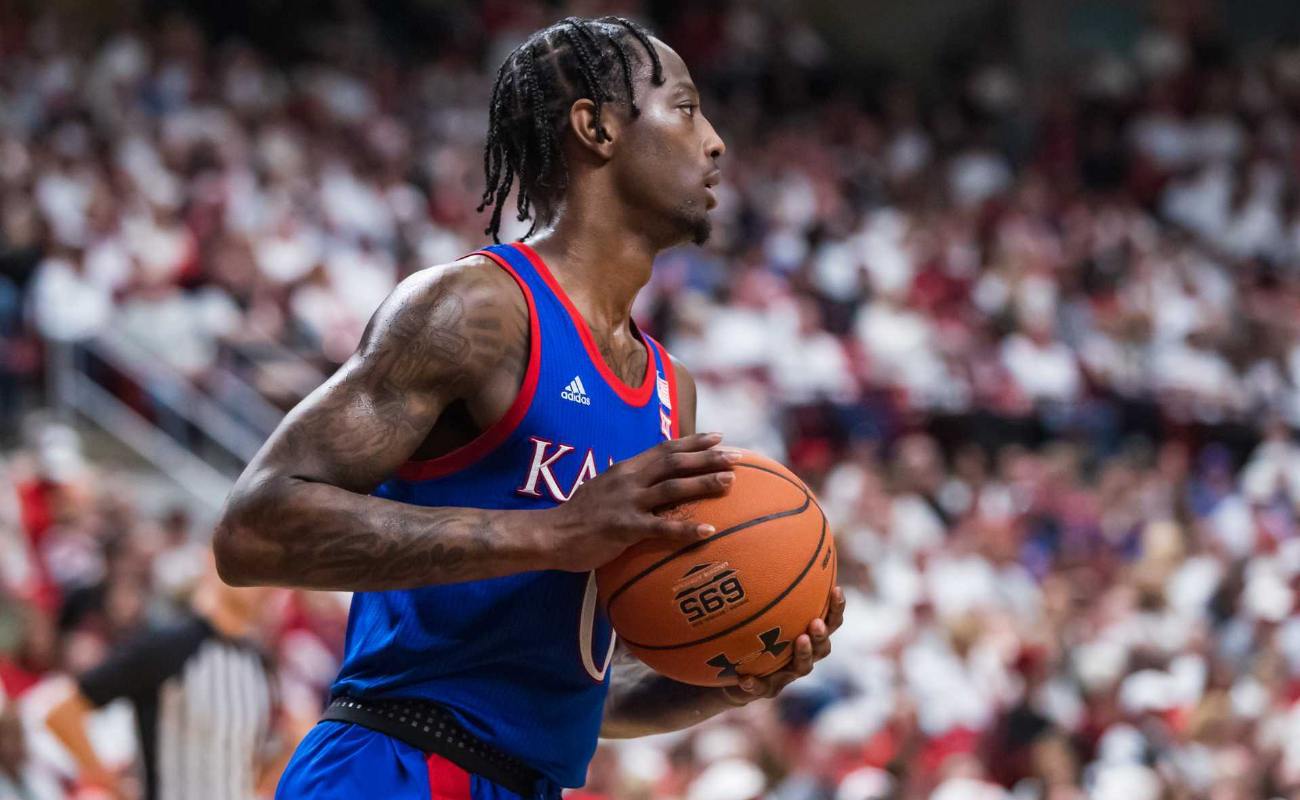 The Big 12 conference is no joke, and features some of the best performing basketball programs in Division I men's basketball. So, when you see the Kansas Jayhawks sitting at the top of the rankings in the Big 12 conference, you know that you are dealing with a powerhouse team. The Jayhawks are no stranger to the number 1 spot in the Big 12, and have been dominant in the conference ever since they joined. Their 2019-20 season has been a perfect example of that dominance, as they are currently sitting on a record of 15-1 in conference play, having dropped only one game to Baylor on January 11th, with a final score of 67-55. The Jayhawks have only dropped two other games in their regular season play, losing to Villanova 55-56, and to Duke in the opening game of the season 68-66.Despite these losses, the Kansas Jayhawks have been smashing the competition all season long. They are currently sitting on a 14-game win streak as they look forward to their upcoming games against TCU and Texas Tech. Both, TCU and Texas Tech, have suffered losses against the Jayhawks this season already, with TCU losing 60-46 and Texas Tech losing 78-75. Jayhawks fans and
sports betting
fans can expect similar results from the next two games, which means that the Jayhawks are extremely likely to take the automatic bid to go to the big tournament in March.
Some Numbers to Sum Up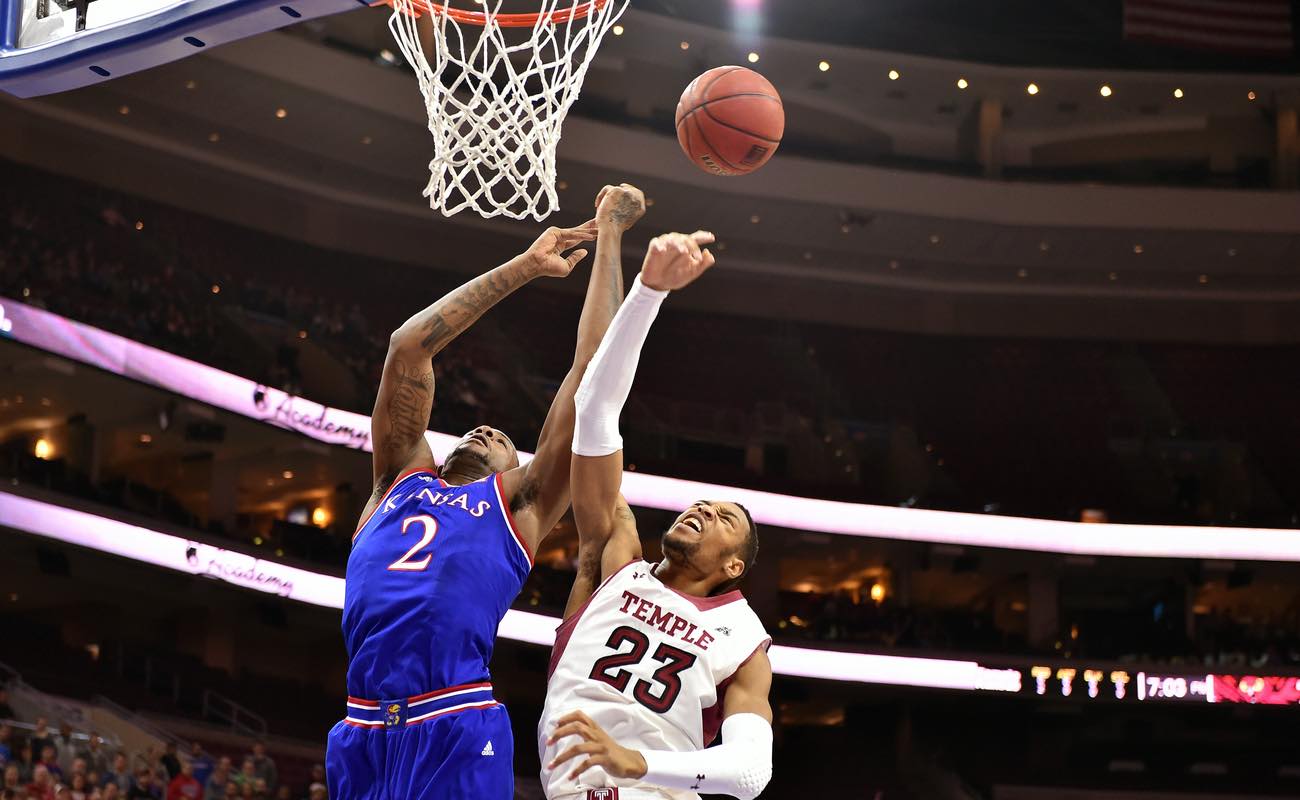 Let us see what it looks like when one of the most prestigious and successful basketball programs, in the national championships, lists their accomplishments and championship victories:
Pre-tournament Helms Champions
1922, 1923.
National Tournament Champions
1952, 1988, 2008.
National Tournament Runner-up
1940, 1953, 1957, 1991, 2003, 2012.
National Tournament Last Four Teams
1940, 1942, 1952, 1953, 1957, 1960, 1966, 1971, 1974, 1986, 1988, 1991, 1993, 1996, 2002, 2003, 2004, 2007, 2008, 2011, 2012, 2016, 2017, 2018.
Conference Tournament Champions
1981, 1984, 1986, 1992, 1997, 1998, 1999, 2006, 2007, 2008, 2010, 2011, 2013, 2016, 2018.
Conference Regular Season Champions
1908, 1909, 1910, 1911, 1912, 1914, 1915, 1922, 1923, 1924, 1925, 1926, 1927, 1931, 1932, 1933, 1934, 1936, 1937, 1938, 1940, 1941, 1942, 1943, 1946, 1950, 1952, 1953, 1954, 1957, 1960, 1966, 1967, 1971, 1974, 1975, 1978, 1986, 1991, 1992, 1993, 1995, 1996, 1997, 1998, 2002, 2003, 2005, 2006, 2007, 2008, 2009, 2010, 2011, 2012, 2013, 2014, 2015, 2016, 2017, 2018.That is what it looks like when you are one of the winningest teams in Division I men's basketball history. Rest assured, gKansas aren't ready to give up on extending that record this year at this year's March College Basketball Tournament.If you are a Kansas basketball fan or a sports betting fan looking for a few easy wins, then you had better keep your eye on Kansas to go far this year, in the post-season tournament, and at the National tournament.Be sure to pick Kansas for your bracket for the March College Basketball Tournament. If you want to play along online, and maybe get a few bets in on individual games, then play with us at BetMGM. We give you access to online sports betting for the biggest and best sporting events of the year, including the March College Basketball Tournament. Join us now.