There's no doubt that many of us, regardless of whether we're into sports betting or not, would label ourselves as sports fans. But we'd also agree that supporters take things to a whole new (and sometimes illegal) level. Take a look at our list of the top 32 things crazy sports fans have done over the decades, and in case you don't believe what you're seeing, check out the videos we have to prove it.
32
Sri Lankan cricket fan waves flag for over 30 years

When : Began waving the Lion Flag in 1979
Where : Multiple locations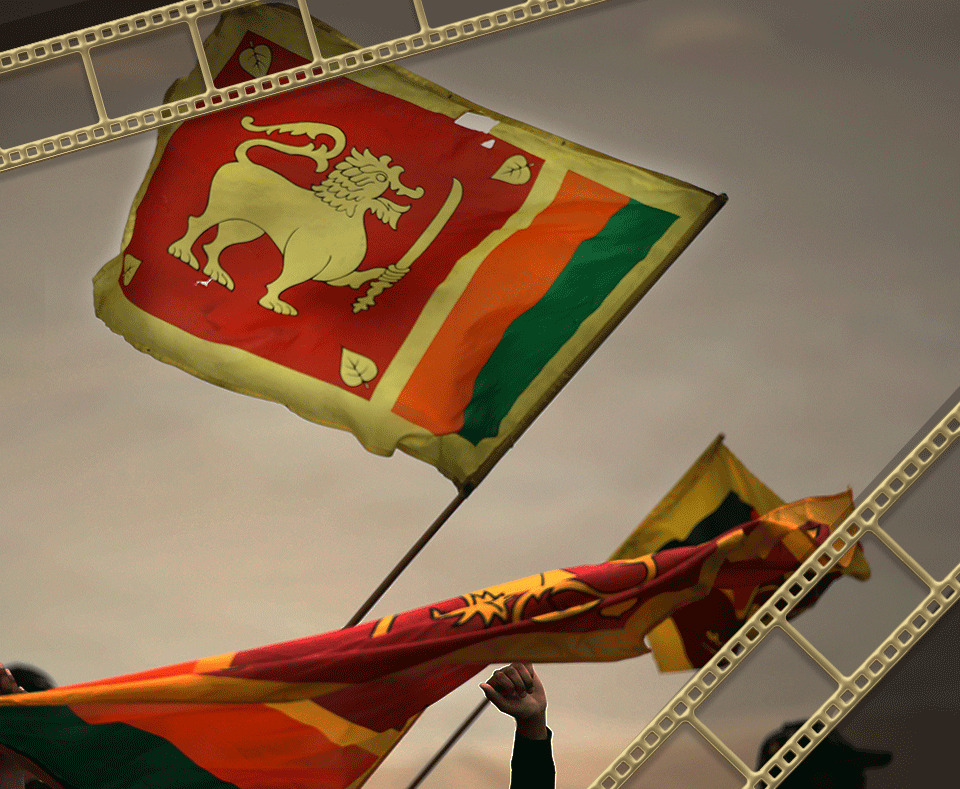 While this cricket superfan hasn't literally been waving a flag for more than three decades, at 84 years old, many would agree that Percy Abeysekera is undoubtedly Sri Lanka's number one supporter. He's traveled the world in support of his home country's national cricket side for many years and waved the iconic Lion Flag for over 30 of them.
A combination of cheerleader and heckler, Percy has received such status for his accomplishments as a fan that he has his own website. One of his most iconic moments is recorded on the site and took place in a match against India. He shouted at Indian cricketer Bishan Singh Bedi that there was a dog behind him. Bedi missed the catch.
This Phoenix Suns fan got more than his fair share of Vitamin C

When : Unknown - Present
Where : Multiple locations
While some fans get dressed up, this fan gets DRESSED UP. Peoria's basketball coach Patrick Batillo is a dedicated Phoenix Suns fan who went as far as to create an alter ego, Mr. ORNG – a (you guessed it) bright orange man with spiky orange hair. Batillo decided to create the character to bring some extra excitement to Suns' games after he noticed the lack of energy from fans.
It worked, and he became an official ambassador for the team and got to meet important figures inside and outside the basketball community as a result. He's also done several appearances for charities and other events.
Vancouver Canucks have their own "green-skinned" supporters

When : 2009 - 2015
Where : Multiple locations
What was supposed to be a one-off prank inspired by "It's Always Sunny in Philadelphia" became a tradition for The Green Men. Adam Forsyth and Ryan Sullivan first intended to wear two green suits to a football game, but after one of the suits arrived late, they decided to wear them to a Canucks NHL game instead.
The two were a hit with their heckling antics, and for five years, they appeared at Canucks games dressed head to toe in green spandex. They purchased seats next to the opposition's penalty box and would do their best to throw the rival team off their game. Some of their tricks include handstands against the glass and the use of props that included frozen waffles, cardboard cutouts, and mocking signs.
These cross-dressing pigs loved the Washington Football Team

(and supporting charities)

When : 1983 - 2013
Where : Washington
While many fans wear interesting costumes to support their beloved teams, not many will admit to supporting their favorite team as cross-dressing pigs. The Hogettes were an iconic band of Washington supporters who were easily spotted at Washington games with their bright pink pig's noses, hats, and dresses. For 30 years, the Hogettes supported the team at both RFK Stadium and FedExField.
But this group didn't just gather to support their favorite football team. The Hogettes were a philanthropic group that made numerous charity appearances and helped raise over $100 million for various charities.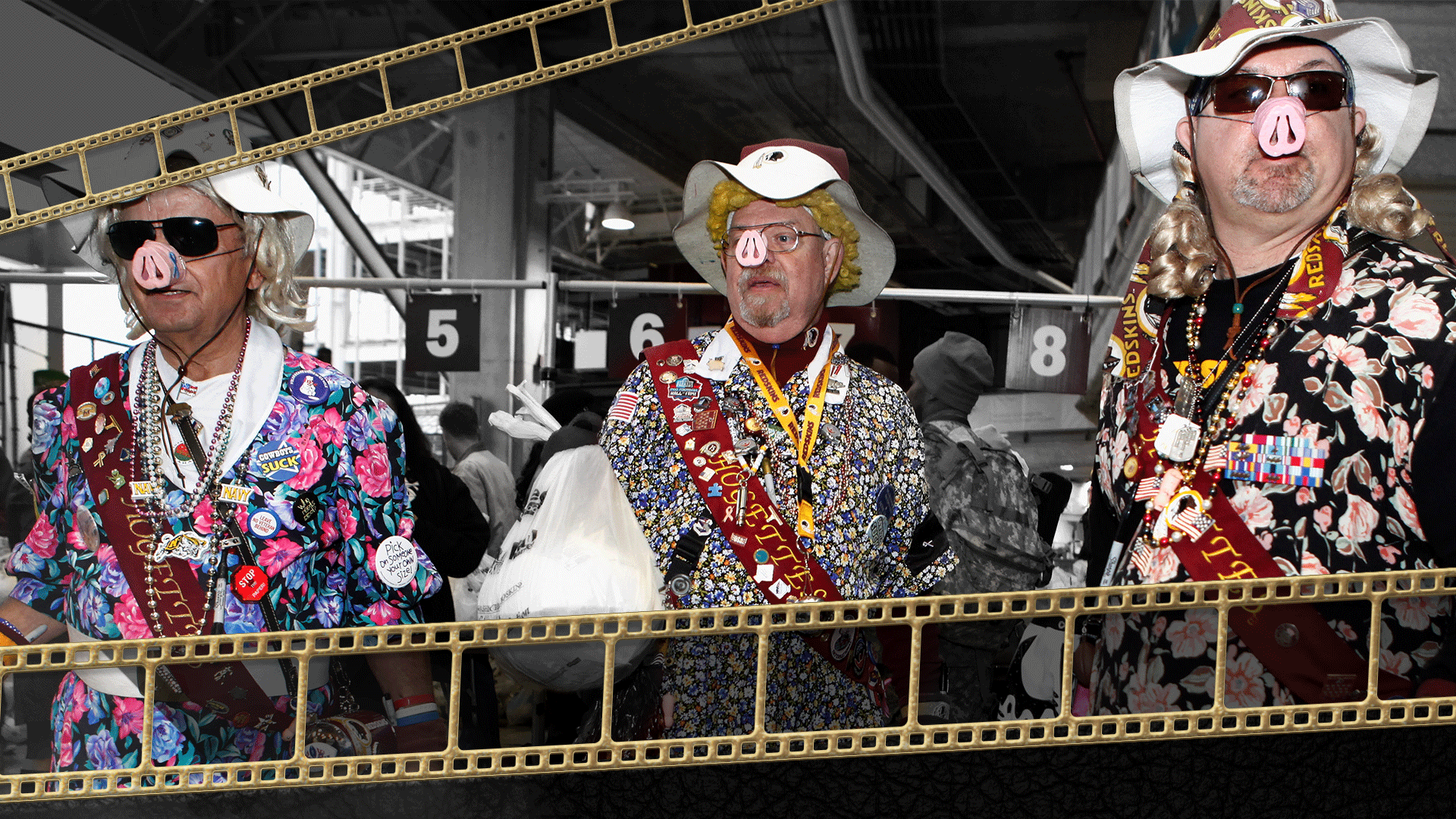 Mother names child after Gators' player and coach

When : 2006
Where : Florida
It's not unusual for fans to pick their favorite celebrity, TV character, or even athlete's name when it comes to baby names. But it's rare for someone to love a team so much that they name their child not only after a football player but also the team's coach. However, this is precisely what Jen Wiley and her husband did.
The two Gators fans named their son Spurrier Urban Wiley after Gators' coach Urban Meyer and former quarterback Steve Spurrier. Unfortunately, things would change after the 2010 season when Meyer retired. Jen is so dedicated to the Gators that she felt betrayed and wanted to change her son's middle name.
A real fan doesn't need a shirt in sub-zero temperatures

When : January 10, 2016
Where : Minnesota, TCF Bank Stadium
In January 2016, the Minnesota Vikings prepped for a Wild Card battle against the Seattle Seahawks. The game was played outdoors at TCF Bank Stadium during -6 degree weather with a -25 windchill. The Vikings tweeted that it was the coldest game in team history and the third-coldest NFL game ever.
And yet, one fan in particular went completely shirtless in the sub-zero temperatures.
Get out your snow shovels out for the Green Bay Packers

When : Early 2010s to present
Where : Green Bay, Lambeau Field
What started as a cry for help to avoid a football game getting postponed has become something of a tradition in the Green Bay area. From as early as 2012, news reports have covered how the Packers have appealed to fans to come with the clearing of Lambeau Field's stands after heavy snows.
After one storm in January 2020, the team asked 700 people to help shovel snow so the stadium would be ready for their game against the Seahawks.
Lakers fans and Kyle Kuzma haters start a petition against him

When : October 3, 2020
Where : Change.org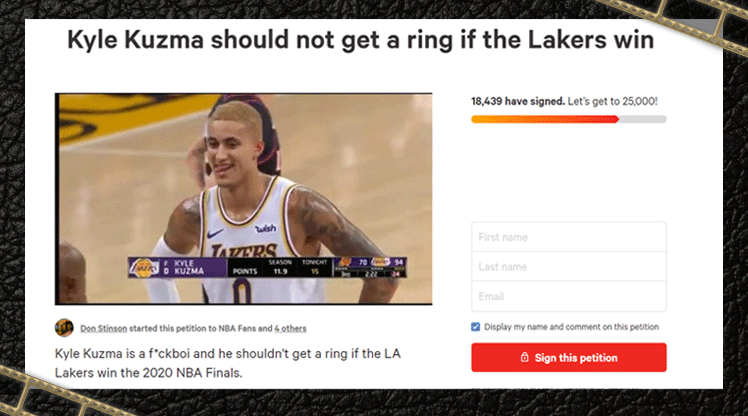 Don Stinson, most likely an LA Lakers fan, clearly hasn't been a fan of Kyle Kuzma's latest on-court performance. During two of his Finals' matches with the Lakers, Kuzma averaged only seven points and five rebounds per game, a pretty large decline compared to his regular-season average of 12.8 points and 4.5 boards.
As a result of Kuzma's poor play, Stinson started a Change.org petition lobbying the Lakers to deny Kuzma a championship ring if the squad wins the finals. At one point, over 11,500 people signed the petition.
"Referee" in stands interrupts a game

When : January 6, 2009
Where : Salt Lake City
A whistle blew just before half-time, interrupting play in a game between the Utah Jazz and the Golden State Warriors. The players turned to the refs to confirm what happened, but they were as confused as everyone else. During this moment, the Jazz realized what was going on and sent the ball down court to Kyle Korver, who went for an uncontested easy slam dunk.
It turns out that the whistle came from the stands, and it wasn't too hard to figure out which fan, since the offender was found wearing a referee's uniform.
Phillies fan calls his dad to get permission to storm field

When : May 3, 2010
Where : Philadelphia, Citizens Bank Park
A teenage Philadelphia Phillies fan was watching a game against the St. Louis Cardinals. Clearly, he felt the game needed a bit more action, as he thought it would be a good idea to run onto the field. For some reason, he called his father to get permission, who discouraged him from interrupting the game.
A few innings passed, but the young man decided to go against his father's wishes. When the Phillies were down 6-2 to the Cardinals in the eighth innings, he jumped the fence. Two officers pursued him in front of thousands of fans, but the chase ended rather abruptly when one of the officers got close enough to tase the teenage boy.
The next call he made to his father was likely from the local jail.
Spartak Moscow fan scores penalty goal for the team

When : September, 2009
Where : Moscow
Spartak Moscow was down 1-0 against Saturn Moscow when Spartak received a penalty kick. However, just as Spartak Moscow prepared to take the shot, a fan ran onto the field and smashed it into the back of the net.
Fans' couches pay the ultimate price

When : Possibly 1970s - present
Where : Multiple locations across the US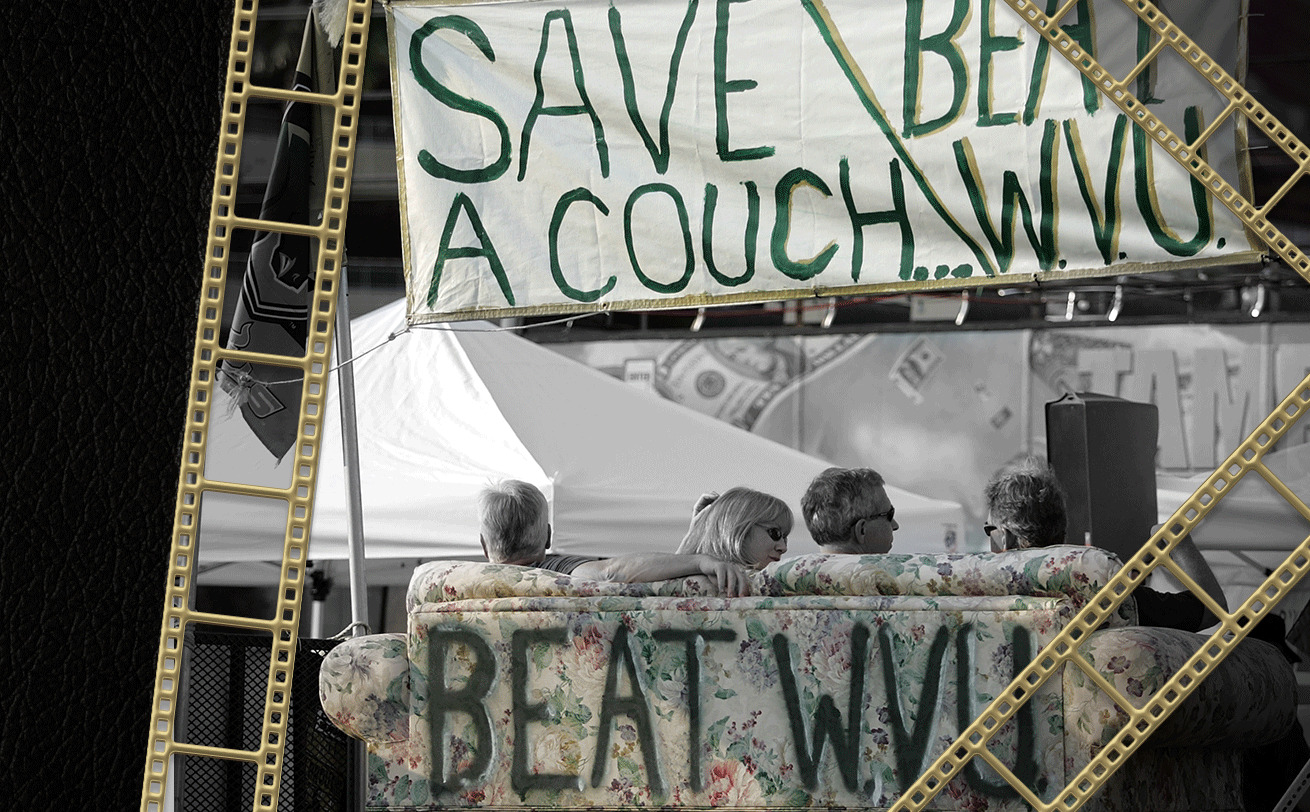 Most fans understand the grief of seeing their favorite team lose or the joy of their team claiming victory. Whether it's an important title game or just settling a score in an old rivalry, a key loss or victory can be an extremely emotional time.
This may be why sports fans across the US, whether they enjoy college football or the NBA, have taken to burning their couches to celebrate an important win or to mourn a crushing loss.
Scottish soccer fans want something to remember the game by

When : June 4, 1977
Where : London, Wembley Stadium
Despite the Wales soccer team being the favored side to win the 1976-77 British Home Championship, they lost to the Irish, leaving the door open for another team to take first place. The Scottish soccer team went against the English team in the final game, and it will forever be remembered by fans of both sides.
With over 100,000 fans packed into Wembley Stadium, the Scots, who had expected to lose against the British side, managed to clinch the win two goals to one. The fans, overjoyed by the win against the English on the British team's home turf, stormed the field. Some of the more ecstatic fans climbed the goalposts and even tried to drag them out of the stadium. Pieces of the pitch were also stolen by fans who wanted something to remember the incredible game by.
English rugby fan sneaks onto the field to kiss the World Cup

When : Between September and October 2007
Where : France
In the past, the English may have had a habit of claiming things they had no right to, and it seems one English rugby fan wanted to embrace this outdated English custom during the 2007 Rugby World Cup.
During the finals' trophy presentation ceremony, a man wearing an English jersey can be seen walking between the rugby players right towards the cup. A few South African players, unsure of exactly what is taking place, watch on as the man raises the cup and kisses it.
Security noticed this man's antics and were on their way, and as the man placed the cup down, they managed to restrain him and escort him off the field.
Rugby fan disagrees with referee in one of the worst ways possible

When : August 10, 2002
Where : Durban, South Africa
One of the most frowned-upon forms of fan behavior is the unnecessary attacks involving staff, players, and even other fans. One clear example of an unnecessary attack on a ref took place during a Tri-Nations match in South Africa, during a game between South Africa and New Zealand.
South African supporter, Pieter van Zyl, stormed onto the field and tackled Irish referee David McHugh. Players rushed to assist the ref with van Zyl being escorted off the field by security. He was arrested, charged, and found guilty of assault.
Fan dives into pool with beer to catch long ball at the Home Run Derby

When : July 11, 2011
Where : Phoenix, Chase Field
The Home Run Derby is a well-loved tradition that takes place the day before the MLB All-Star Game. It originally was a limited-run television series in the 60s but became a regular part of the MLB season in 1985.
During the 2011 Home Run Derby, Adrian Gonzalez sent a ball flying, not into the stands, but into the pool that fans were relaxing in. One eagle-eyed spectator saw the ball coming towards him and, beer in hand, jumped to grab the ball. He certainly made a splash, catching the ball, all while keeping his beer safe.
Golota vs. Bowe fight doesn't end after Bowe wins

When : July 11, 1996
Where : New York, Madison Square Garden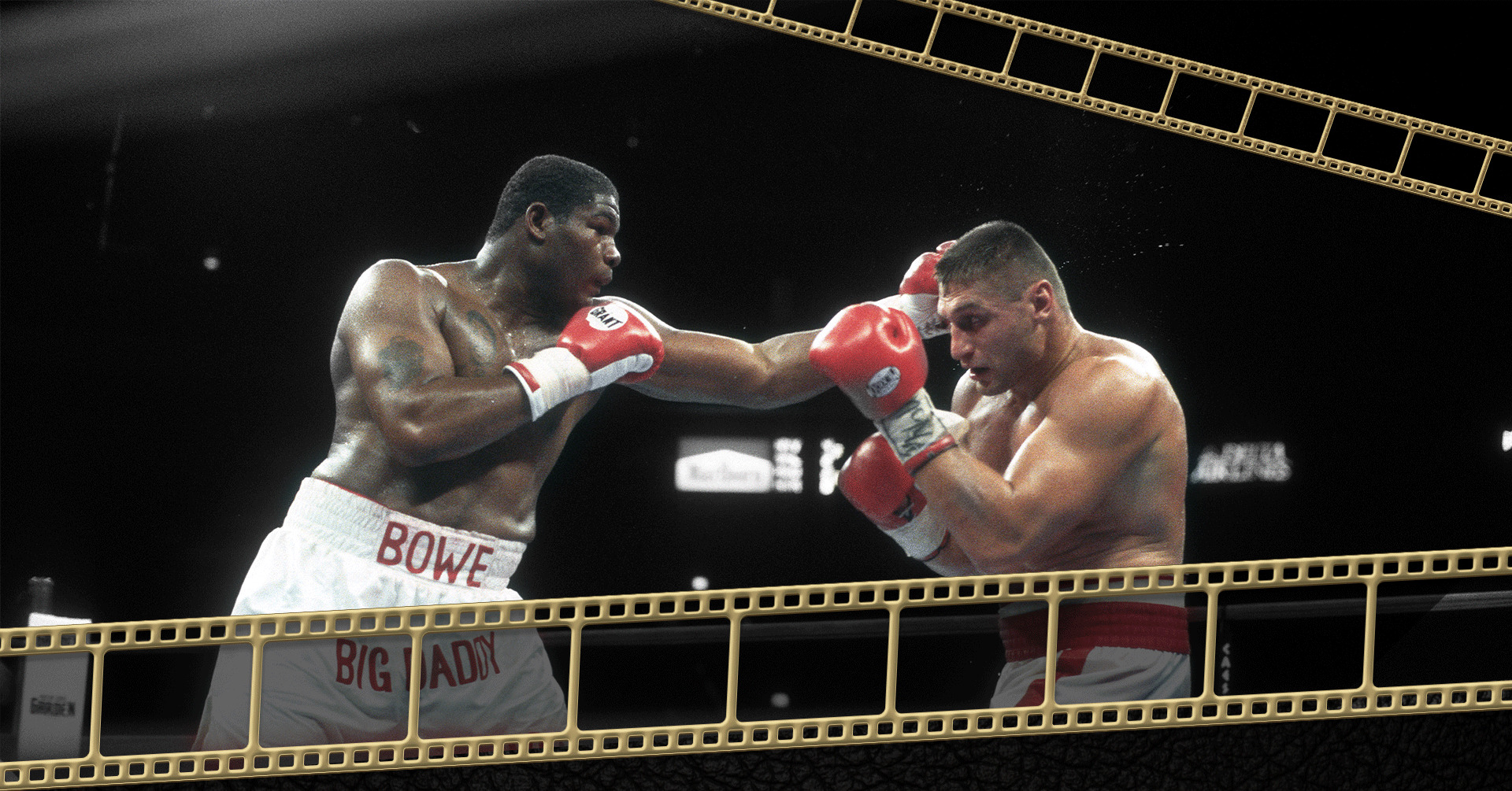 American boxer Riddick Bowe was looking to improve his career prospects when a match against Andrew Golota, a relatively unknown Polish fighter, was offered. Come fight night, it was clear that Bowe was not prepared. Golota was able to dominate the American fighter but somewhat strangely landed two blows below the belt in the second and third rounds.
Another cheap shot in the fourth round saw the referee deducting a point from Golota and awarding time to Bowe to recover. It seemed like Golota couldn't keep his punches above the belt, though, as two more strikes in the sixth and seventh rounds resulted in the referee disqualifying Golota.
However, the fight wasn't over as several of Bowe's team went after Golota. Punches went flying and what started as a fight between Golota and Bowe ended up in an all-out brawl involving dozens of fans and members of each boxer's team.
Indian cricket fans cannot contain their anger after game versus Sri Lanka

When : March 13, 1996
Where : Kolkata, Eden Gardens
Sri Lanka and India have an amicable relationship, both on and off the cricket field, which is why many were surprised when the crowd got ugly during a match on the Sri Lankan side in 1996.
The Sri Lankan team got to bat first and conceded after scoring 251 runs for eight wickets. The Indian team got off to a good start, going 98 for 2. However, Tendulkar's loss saw the team throw away numerous wickets, and only 22 runs later, they were 120 for 8.
Indian fans were frustrated by their national team's performance and set fire to the stands and threw bottles onto the pitch. The match was called off shortly afterward.
NFL ball stolen midair by fan

When : September 11, 1995
Where : Chicago, Soldier Field
Is it a bird? Is it a plane? No, it's Bears' fan Mike Pantazis jumping from the stands to grab a ball kicked by Packers' Chris Jacke. In an interview with the Chicago Bears, Pantazis describes how he collected memorabilia, and after his friend won a game-signed ball, he told him he was going to get a ball during the Monday Night Football showdown.
The former high school football player waited until Jacke was prepping for the kick, climbed on the wall, and made a leap of faith as the ball came over the goalposts. More than twenty years later, he still has the ball.
Things get hot for Buffalo Bills fan

When : January 3, 2016
Where : New York, Bills Stadium
Buffalo Bills fans have a tradition of jumping and body slamming tables to try and break them, with some being more successful than others. This may have started online when the hashtag #billsmafia was trending alongside a video of a man being sprayed with ketchup and a drunk man body slamming a table.
In 2016, just before the Bills faced the Jets, one tailgating party took things even further. A damaged table was set on fire, at which point a Bills fan charged at it, jumped, and landed on it. Little did he know that as he got up, he was actually on fire. A few moments later, the crowd pointed it out to him. He rolled on the ground and was doused with people's drinks to put the fire out.
FC Magdeburg supporters help team find the goal

When : March 25, 2012
Where : Germany, MDCC-Arena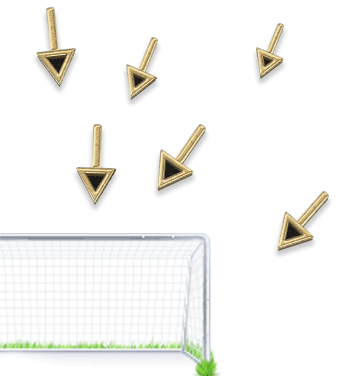 FC Magdeburg is a German association football club that went through difficult times after Germany's reunification in 1990. This included a particularly tough 2012 season, which at one point saw the team play five games without scoring a single goal.
Suffering from their favorite team's embarrassing performance, fans decided to help the team out. With five losses behind them, fans helped the team break their losing streak using green, orange, and yellow cardboard arrows. They used the arrows to point towards the goal.
FC Magdeburg still lost the game, but they managed to score a goal and break their goalless losing streak.
Flyers' fan decides to have a go at one of the toughest players on ice

When : March 29, 2001
Where : Philadelphia, Wells Fargo Center
What began as heckling escalated into a brawl between Tie Domi and fan Chris Falcone during a game between the Philadelphia Flyers and the Toronto Maple Leafs. Domi, tired of being harassed by spectators in the row behind the penalty box, turned around and sprayed the offenders with water.
Falcone, who was in the second row, didn't seem to appreciate the gesture and made a move. Unfortunately (or fortunately) for Falcone, the glass broke seconds after Domi and the fan started throwing punches. Falcone was restrained and escorted out by security.
Despite a lawsuit a couple of years later, the two eventually patched things up in 2015.
LA Lakers fans riot three times in a decade

When : June, 19, 2000 / June 14, 2009 / July 17, 2010
Where : Los Angeles, Staples Center
In just a few weeks short of a decade, LA Lakers fans took to the streets three times to celebrate the LA Lakers Championship wins in the worst way: by setting fires, damaging cars, businesses, and buildings, and getting into scuffles with the police.
The first time was after the team took home the NBA Championship in 2000. The second occurrence took place in 2009, while the third riot took place in 2010.

Rich fan travels to over a hundred games each season

When : January 5, 1940 - present
Where : Multiple locations
James Goldstein, an 80-year-old NBA fan, doesn't just keep up with the action from home; he travels from city to city to watch NBA games. The fact that this superfan is also a multimillionaire doesn't hurt. The son of a department store owner, Goldstein, made his money through the development of cheap farmland on LA's edges.
With all the money he earned from property development, James was able to commit most of his time to basketball, a passion he's had since childhood. He's attended hundreds of games in his lifetime and made friends with numerous pro players.
College football fans poison and burn trees

When : 2010, 2016
Where : Auburn, Toomer's Corner
When sports fans take things too far, it seems that not even trees are safe. A tradition of toilet papering the trees at Toomer's Corner took a dark turn when someone poisoned the trees in 2010. The individual responsible called into the Paul Finebaum sports show and claimed that he chose to do this after Alabama lost the Iron Bowl to the Auburn Tigers. Authorities managed to locate him and arrested him for the act.
Unfortunately, another overzealous fan set fire to the trees in 2016 after they had been replaced. The fire took place after Auburn defeated LSU, and Jochen West, an Auburn resident, was arrested.
Cubs fan ends up with police protection after failed catch

When : October 14, 2003
Where : Chicago, Wrigley Field
What started as an innocent attempt to catch a foul ball became a nightmare for Cubs' fan Steve Bartman. Steve, as well as several other spectators that day, all reached to catch a foul ball that had been hit by Marlins batter Luis Castillo.
What Steve and the other spectators hadn't realized is that outfielder Moisés Alou was making his way towards the ball as well. Alou reached the wall and jumped at the same time the spectators tried to catch it. Unfortunately, Steve's hand knocked the ball off course, preventing anyone, including Alou, from catching it.
Steve was blamed for shifting the momentum of the game and the eventual NLCS loss by the Cubs. He had to be escorted out of the stadium after fans turned on him, and after his personal details were leaked, he even received police protection.
Hockey star Maurice Richard's supporters start a riot

When : March 17, 1955
Where : Montreal, Canada
What started as an innocent attempt to catch a foul ball became a nightmare for Cubs' fan Steve Bartman. Steve, as well as several other spectators that day, all reached to catch a foul ball that had been hit by Marlins batter Luis Castillo.
However, Richard is also known for another more contentious reason. On March 13, 1955, Maurice got into a fight with a linesman, which saw him banned for the rest of the season. Montreal fans felt that the punishment didn't suit the crime and caused a riot two days later after Clarence Campbell appeared at the Montreal Forum.
The riot is believed to have caused approximately $100,000 in property damage, resulting in injuries to 37 people and over 100 arrests.
Would you please sign my urinal?

When : 2014
Where : Unknown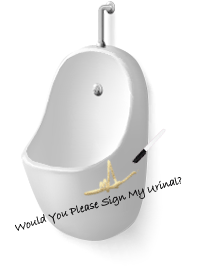 The Silverdome underwent huge financial challenges in the late 2000s, with the $55.7 million stadium eventually being auctioned off for a mere $583,000 to real estate developer Andreas Apostolopoulos. However, Andreas failed to revive the stadium and decided to auction off the contents in March 2014. This was how one fan, Mike Kozan, came to possess a urinal from the iconic stadium.
Kozan wasn't satisfied with owning just the urinal; it needed to be signed, and who better to sign it than legendary Detroit Lions' running back Barry Sanders? Mike managed to drag the urinal to a signing, and Sanders hesitated to sign it. However, Barry felt sorry for Mike and eventually signed the unusual item.
Milan vs. Milan ends with aerial bombardment

When : April 12, 2005
Where : Italy, San Siro Stadium
One of the longest and most well-known rivalries in soccer exists between two Italian teams: A.C. Milan and Inter Milan. It dates back to 1899, the year A.C. Milan was founded. No foreigners were allowed to play on the team, but many disagreed with this approach and founded Inter Milan.
The tensions between these two teams have not been forgotten, and during a 2005 Champions League match, things got heated. A.C. Milan was ahead when the referee disallowed a goal after an Inter Milan defender fouled the goalie. Upset with the decision, Inter Milan fans sent flares flying onto the field, with one even striking A.C. Milan's goalkeeper.
The match was called off, with A.C. Milan being declared the winner.
The Detroit Red Wings and The Legend of the Octopus

When : 1952 - present
Where : Michigan, Little Caesars Arena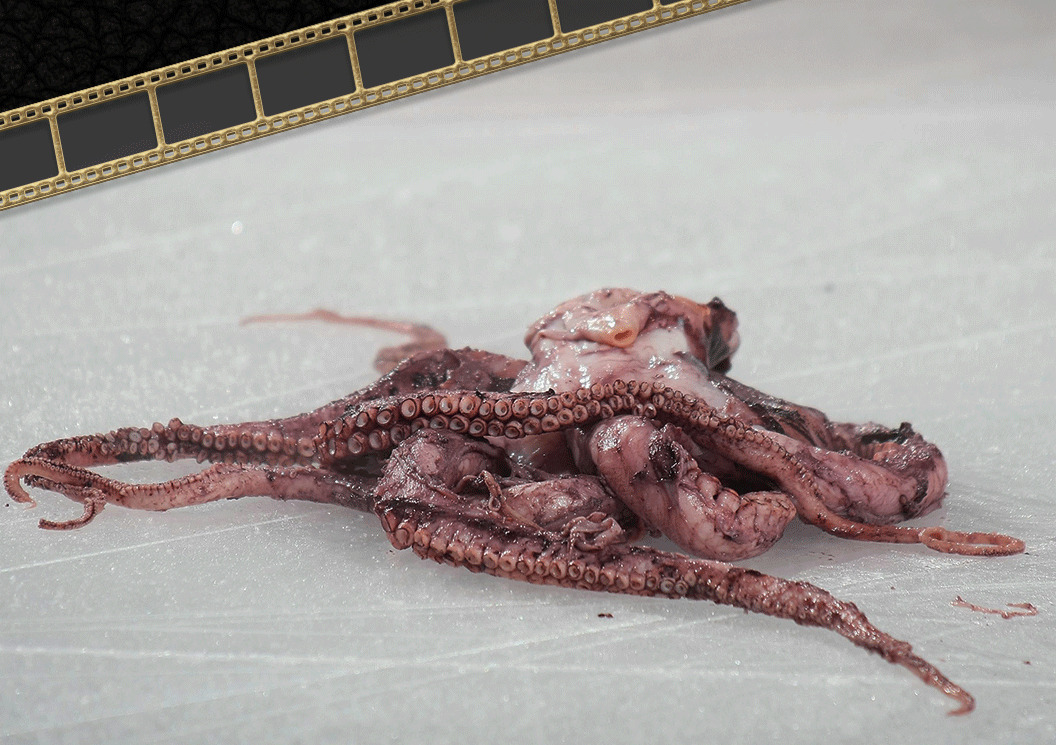 This Detroit Red Wings' fan tradition began back in 1952 when two brothers, Pete and Jerry Cusimano, threw a dead octopus onto the rink. The Red Wings then went on to win the championship, and the tradition has stuck.
Since then, fans have shown their support for the team by hurling octopi onto the rink. In one particularly memorable year, fans reportedly threw 36 octopi into the arena. The team has also adopted an unofficial mascot named Al, a purple octopus.
Lions' fan makes bomb threat to save Lions from jaws of defeat

When : January 7, 2012 
Where : Louisiana, Superdome
Do you love a team so much that you would consider threatening the lives of others to help them win? That's exactly what happened when Shawn Payton, a 34-year-old Detroit Lions' fan, decided to make two threatening calls during a game between the Detroit Lions and the New Orleans Saints.
Witnessing the Lions' unfolding loss, the fan decided to make a call threatening to blow up the building, which had 73,000 fans inside. He later made a second call, hoping to get a message to the Saints' coach, warning him of "severe consequences" if his team kept on winning.
Payton was genuinely repentant for his actions and received three years probation, as well as 60 days of home confinement.
Russian fans travel 13,000 miles to support their club

When : March 2017
Where : From Vladivostok to Kaliningrad, Russia
We've already seen how dedicated many sporting fans across the world are, but how far would you go for your local football club? Fans of FC Luch Vladivostock—a club based so far to the east of Russia, it's further east than North Korea—traveled almost 13,000 miles to support their local team. They made their way from near the eastern border of Russia, all the way to the opposite side of the country on a flight that takes a minimum of 14 hours (one way).
Fans of this football team aren't strangers to traveling incredible distances to support their team (the majority of the league's teams are based in the eastern part of the country), but they undoubtedly demonstrated a whole new level of commitment by making this particularly long and arduous journey.
To put things into perspective, most other teams that compete only have to travel a few hundred miles, with the rare exception being matches like Man United versus Rostov, which saw the teams journeying 4,500 miles to face off. The fans of FC Luch Vladivostok traveled for 12 hours to watch one game of football that ended without a single goal – that's a whole new level of dedication to your team!
Show your love of the game with BetMGM
Whether you're a fan who likes to dress up, follow your favorite team around the world, or even go so far as to body slam a table that's on fire, you can enjoy online sports betting. BetMGM is a sportsbook and casino that offers some of the most exciting bets for sports fans to enjoy.
To sign up and find out more about how you can bet at our casino and sportsbook, visit our website today!