We're into March now, and for basketball fans, that means one thing: the March College Basketball Tournament. Basketball fans the world over are familiar with this month's festivities, most importantly the national association's March tournament. It's an exciting showcase of the young talent in US college basketball. The NBA has a rule that players must play at least one season of college basketball to be eligible for the NBA Draft. As a result, the players on display represent the future draft crop. Watching this tournament is therefore a great way to spot future NBA players before their names appear on the back of millions of replica jerseys. There are many prestigious colleges in the March tournament. The tournament has been running since 1939, and there have been many years of highs and lows, rivalries and upsets. Players like Michael Jordan, Kevin Durant, and Shaquille O'Neal all helped to raise the prestige of their colleges. As a result, the tournament draws viewers and fans from across the globe. The tournament itself is played across the US. With the width of the US spanning different time zones, it can be a challenging watch for international viewers. Depending on your time zone, the March College Basketball Tournament games could be on late at night or in the early hours of the morning. As such, it's helpful to know which games are worth staying awake for or waking up early to watch. The seedings from Sunday March 15th help you to know without a doubt who the four #1 seeded teams are. Naturally, a match between any of the four would be worth being awake for. The structure of the tournament deliberately keeps them apart until the last four teams, so at that point you might as well set an alarm clock. While you might know that the last four teams games will be ones to watch, there is still a very real potential of great matchups after the Sunday when teams are selected. These will be in the first and second rounds as well as the last sixteen and last eight teams. There isn't a crystal ball that could predict the latter stages of the tournament, nor would you set your alarm clock as far in advance. For this reason, here are our predictions of exciting potential lineups in the first and second rounds. These are the potential matchups that would be worth missing an hour or two of sleep for.
University of Virginia vs University of Houston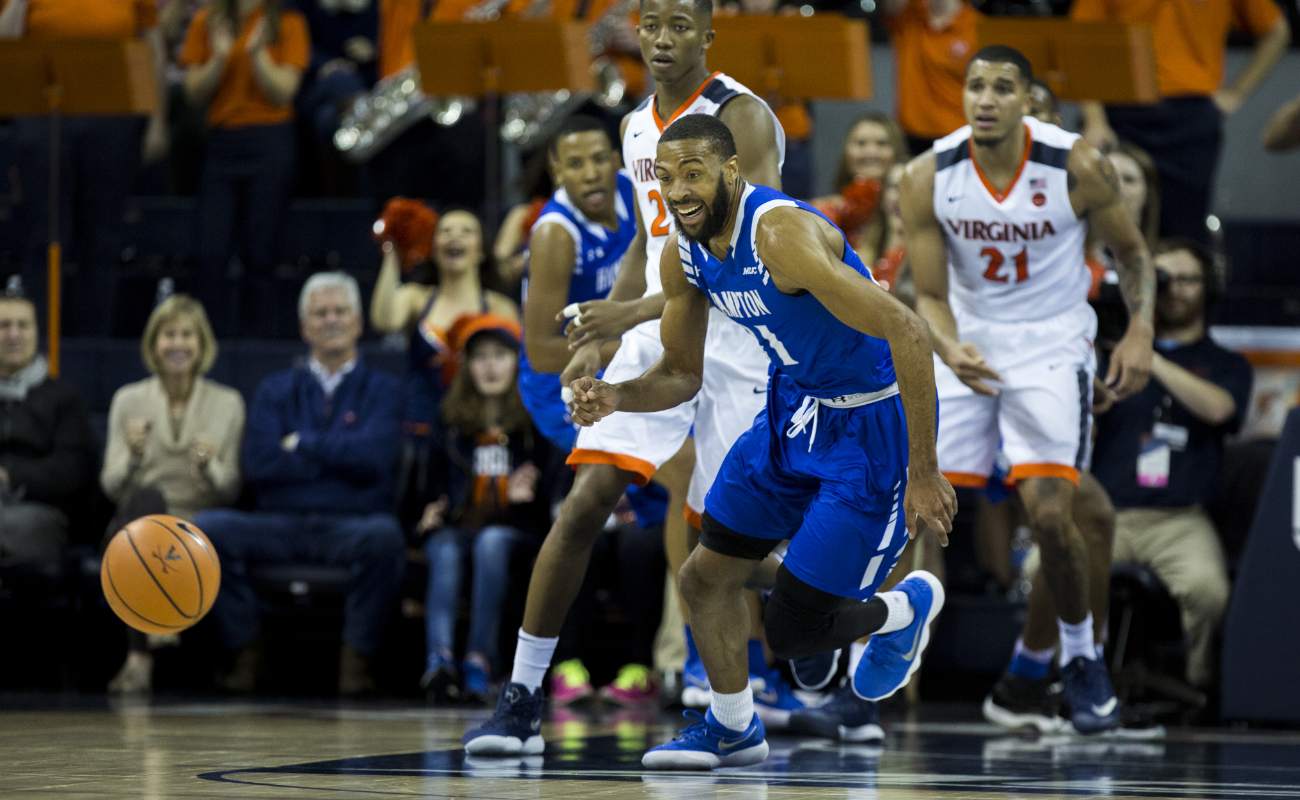 Virginia are defending champions but haven't looked comfortable as such. They have already lost more than twice as many games as they lost last season. Sports betting fans who hoped for back-to-back titles won't have given up hope just yet, and the
March College Basketball Tournament
odds might be worth a second look. They still look like they could push for a second successive title. Houston made it to the last sixteen teams last year, where they were knocked out by Kentucky. This year they will hope to push on further. They have an air about them that could cause an upset or two along the way.
Why they could meet
With Virginia failing to hit the form of last season, they currently look on course to be a #9 seed in the Midwest. If that's the case, they'll play the #8 seed. Currently, our predictions are that Houston could come in as the Midwest #8 seed. This fixture will certainly be a fitting start to the "madness", especially for
sports betting
enthusiasts.
Players to watch
The top players for Virginia this season have been Mamadi Diakite, Braxton Key and Khei Clark. Diakite has been the main point scorer, averaging 14 points, along with 6 rebounds per game. Key has averaged 10 points and 7 rebounds per game. Finally, Clark has averaged 11 points, 6 assists and 4 rebounds. Houston also boasts some exceptional talents this season. Their top players have been Caleb Mills, Quentin Grimes and Nate Hinton. Mills is the attacking threat with 13 points per game. Grimes has averaged 12 points and 3 assists. Hinton has been important with his 11 points, 9 rebounds and 2 assists.
BYU vs Kentucky
Brigham Young University (BYU) has played second fiddle to Gonzago this season but got their own back with their recent 91-78 victory. They have looked impressive this season after a disappointing 2018-2019. Mike Pope has done well in his first season in charge after former head coach Dave Rose called time on his 14 seasons with BYU. Kentucky looks set to top the Southeastern conference. They are one of the world-famous college basketball teams and will always pose a threat. Last season they lost in the last eight teams round to Auburn. They'll be hoping to progress further this season. Don't be surprised to see them on many pundits' March bracket picks.
Why they could meet
BYU currently looks on course for #6 seed in the West. This shows how well Pope has done this season. Kentucky, on the other hand, could earn a #3 seed. If this is the case they wouldn't meet in the First Round, but could very well meet in the Second Round. For sports betting fans, this would be a great game to put a wager on. Kentucky would be the favorites, but writing off BYU this season would certainly be a mistake. It would be interesting to see the "madness" odds on this fixture.
Players to watch
BYU's standout players have been Jake Toolson and T.J Haws. Toolson has led the points for the team, averaging 15 points per game, along with 5 rebounds and 4 assists. Laws has averaged 14 points and 6 assists per game. Kentucky have an impressive team again this season. Their star players have been Immanuel Quickley, Tyrese Maxey, Nick Richards and Ashton Hagans. Quickley has averaged 16 points, 4 rebounds and 2 assists. Maxey has averaged 14 points, 4 rebounds and 3 assists. Richards is pushing for a double-double, averaging 14 points and 8 rebounds. Finally, Hagans is averaging 12 points, 4 rebounds and 6 assists.
San Diego State vs Arizona State
San Diego State had the longest unbeaten run this season before finally succumbing to UNLV 66-63. San Diego State looks to be in a championship-winning mood this season. It will be interesting to see how they approach the knockouts. Arizona State has had an up and down season. They currently trail UCLA and Oregon in the PAC-12 conference. They have, however, defeated both teams already this season. Arizona State was knocked out in the First Round last season, but might back themselves to progress further this year.
Why they could meet
San Diego State is seemingly on course to be the #1 seed for the East. They have only ever made it to the last sixteen twice (in 2011 and 2014). This season could be one of the best in their history. The big challenge will come with the pressure of the knockout phase, where one loss can undo a season's work. Many sports betting fans could be making big March College Basketball Tournament picks this year. Arizona State look set to be a #8 seed for the East. Depending on the seeds of the teams, this could mean they play Texas Tech in the First Round. While that would be a match to watch, the game against San Diego State will be the first true test (provided they see off their #16 seed First Round opponents).
Players to watch
San Diego State's strength has been having players who consistently score as well as defend well. This includes players like Malachi Flynn, Matt Mitchell, Yanni Wetzel and Nathan Mensah. Flynn has been a star performer, averaging 18 points, 5 assists and 4 rebounds per game. Mitchell has averaged 12 points, 2 assists and 5 rebounds. Wetzel rounds up the offensive threat with 12 points, 2 assists and 6 rebounds per game. On defense, Mensah has performed well with 7 rebounds and 2 blocks per game. Arizona State's star players this season have undoubtedly been Remy Martin and Romello White. They have been supported by players like Alonzo Verge Jr. and Rob Edwards. Remy White has led the team scoring with 20 points per game, along with 4 assists, 3 rebounds and 2 steals. Romello White looks like he could be on course to averaging a double-double this season. He currently averages 10 points and 9 rebounds per game. Verge Jr. is averaging 14 points, 3 rebounds and 2 assists per game. Finally, Edwards averages 11 points and 3 rebounds per game.
Time zones of the major rounds
The seeding of the March College Basketball Tournament teams takes place on Sunday March 15th. Thereafter you can identify the exact game times of each of the big matchups. It's worth looking at the brackets to understand who they could play in the Second Round and last sixteen teams round. When it comes to the last eight teams round, and especially the last four teams round, you'll potentially want to watch every game. Thankfully, we already know where each of the regional finals will take place. This helps us to plan for the March College Basketball Tournament game times for the major rounds.
Regional final venues
The regional finals venues have already been determined. These games help to determine who the last four teams will be. For international viewers you can use the venues to determine the time difference. Remember to take daylight savings into account. This year, the regional venues are as follows:
East regional final - Madison Square Garden, New York, NY
West regional final - STAPLES Center, Los Angeles, CA
South regional final - Toyota Center, Houston, TX
Midwest regional final - Lucas Oil Stadium, Indianapolis, IN
Last Four Teams Venue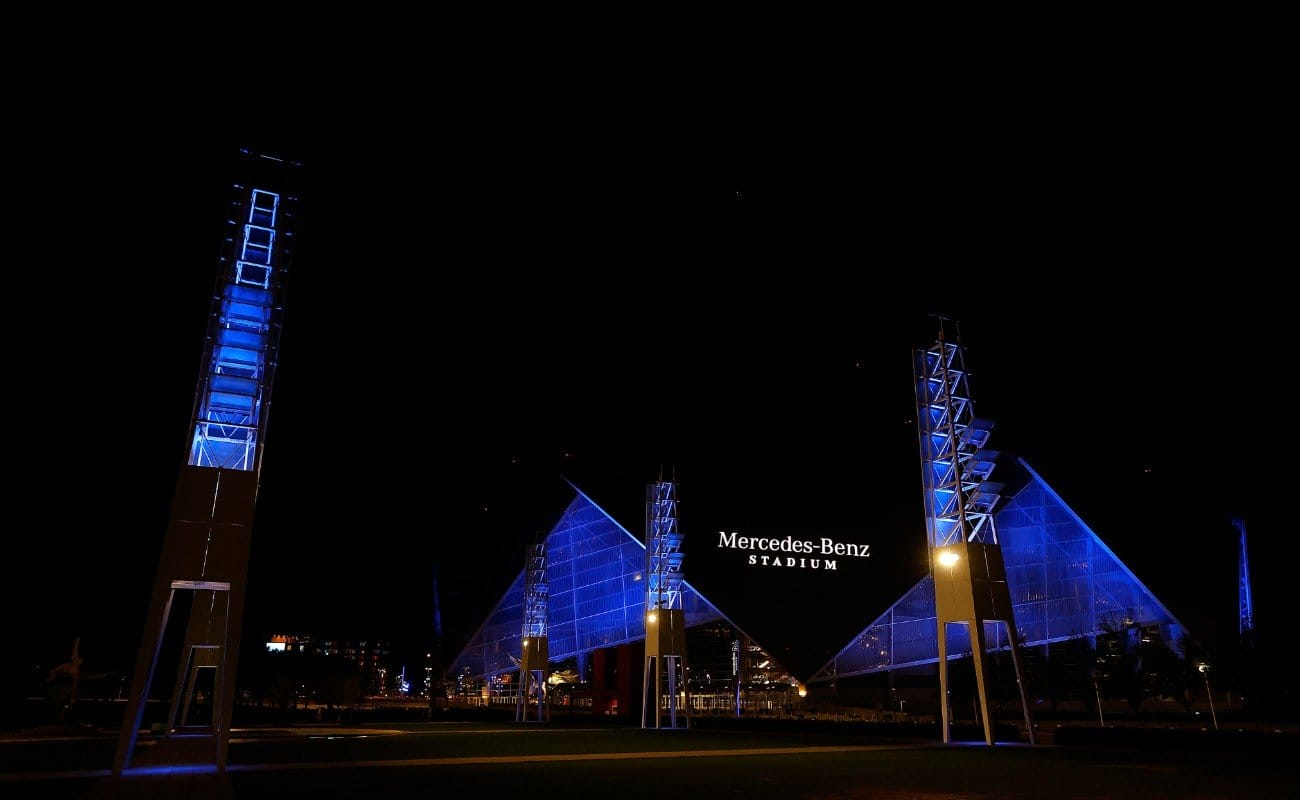 This year, the last four teams round and championship match will be hosted at the Mercedes-Benz Stadium in Atlanta, GA. The dates and times have also been released. The last four teams round games will take place on Saturday 4 April at approximately 18:00 and 21:00 (Eastern Time). The final will take place on Monday 6 April at approximately 21:20 (Eastern Time). The March College Basketball Tournament promises to bring many thrilling games this year. There is the air of an upset or two, which will pique the interest of the sports betting fans looking to make their "madness" picks. Either way, you won't regret missing out on a few hours sleep for a month. Join in with us on the March College Basketball Tournament now.