College football's return to normalcy campaign begins in Champaign, Ill., this weekend with one coach returning to the Big Ten and one coach entering a potential hot-seat season.
Nebraska's visit to Illinois on Saturday is the first of 839 games scheduled for the 2021 season, five of which are scheduled for Week 0. And Chelsa Messinger and Michael Jenkins discussed the betting angles for each of those games on The Daily Tip on Friday.
You can listen below, listen to The Daily Tip live on Audacy radio stations from 6-9 a.m. ET on weekdays, and check out the show as a podcast on Apple Podcasts and elsewhere.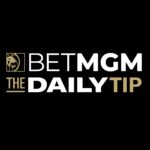 With early-morning sports betting tips to give you the edge, hosts Michael Jenkins and Chelsa Messinger break down the day's events with analysis, angles, and more on The Daily Tip.
Listen live from 6-9 a.m. ET on Audacy.com and your local radio stations. And listen to segments on the Audacy app, Apple Podcasts, and everywhere podcasts are available.