Bryce Harper went 0-for-4 in the Philadelphia Phillies' loss to the San Diego Padres on July 4. With only one hit in his last three games, Harper was batting .271 for a sub-.500 team 4.5 games back in the NL East and arguably irrelevant in MLB odds for NL MVP led by Jacob deGrom and Fernando Tatis Jr.
Five weeks later, Harper is batting .305 with 10 hits in his last six games for a Phillies' team four games over .500 and in first place in the NL East. And with deGrom and Tatis both sidelined, the six-time All-Star is a real contender for his second MVP.
Listen to Chelsa Messinger and Michael Jenkins break down MLB betting odds for NL MVP on The Daily Tip on Friday, Aug. 6: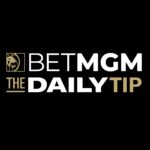 With early-morning sports betting tips to give you the edge, hosts Michael Jenkins and Chelsa Messinger break down the day's events with analysis, angles, and more on The Daily Tip.
Listen live from 6-9 a.m. ET on Audacy.com and your local radio stations. And listen to segments on the Audacy app, Apple Podcasts, and everywhere podcasts are available.