Chelsa Messinger and Michael Jenkins look at some surprising publicly bet college football teams that have the largest percentage of the handle at BetMGM on the under for their season win totals. They also preview the Big 12 conference from a betting perspective.
Listen to The Daily Tip below or live on Audacy from 6-9 am ET: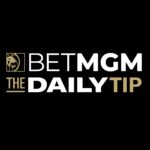 With early-morning sports betting tips to give you the edge, hosts Michael Jenkins and Chelsa Messinger break down the day's events with analysis, angles, and more on The Daily Tip.
Listen live from 6-9 a.m. ET on Audacy.com and your local radio stations. And listen to segments on the Audacy app, Apple Podcasts, and everywhere podcasts are available.