Days before the 2021 college football season is scheduled to begin with five games in Week 0 and two weeks before the NFL season begins, football headlines are dominating the sports landscape.
On Tuesday's The Daily Tip, Chelsa Messinger and Michael Jenkins discussed college football win totals, breaking down which teams have the highest handle share for their over bets.
Jenkins and Messinger were also joined by Audacy NFL Insider Jason La Canfora to discuss the latest news out of Jacksonville, which may include a lost locker room before the season has even begun.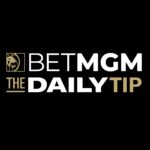 With early-morning sports betting tips to give you the edge, hosts Michael Jenkins and Chelsa Messinger break down the day's events with analysis, angles, and more on The Daily Tip.
Listen live from 6-9 a.m. ET on Audacy.com and your local radio stations. And listen to segments on the Audacy app, Apple Podcasts, and everywhere podcasts are available.