One year after the preseason schedule was deemed expendable in the league's fight against COVID-19, preseason football returned when the Dallas Cowboys and Pittsburgh Steelers met in the Hall of Fame Game.
How is the BetMGM sportsbook handicapping odds for the first preseason games in nearly two years? And, with a 17-game schedule for the first time in league history, how are oddsmakers handicapping NFL futures betting?
Jason Scott, BetMGM's VP of trading, talked about NFL betting on The Daily Dip on Monday: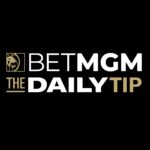 With early-morning sports betting tips to give you the edge, hosts Michael Jenkins and Chelsa Messinger break down the day's events with analysis, angles, and more on The Daily Tip.
Listen live from 6-9 a.m. ET on Audacy.com and your local radio stations. And listen to segments on the Audacy app, Apple Podcasts, and everywhere podcasts are available.