It's been a wild ride for NFL win totals this summer as Aaron Rodgers' icy relationship with the Green Bay Packers dominated headlines, the NFL unveiled the first-ever 17-game schedule, and a few notable injuries changed the outlook for some teams.
How have NFL fans approached win totals? Which teams are getting the most Over action?
Chelsa Messinger and Michael Jenkins discussed the most-bet NFL win totals on The Daily Tip on Tuesday: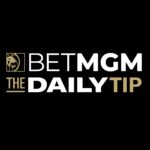 With early-morning sports betting tips to give you the edge, hosts Michael Jenkins and Chelsa Messinger break down the day's events with analysis, angles, and more on The Daily Tip.
Listen live from 6-9 a.m. ET on Audacy.com and your local radio stations. And listen to segments on the Audacy app, Apple Podcasts, and everywhere podcasts are available.