With just two days to go ahead of college football kickoff, Michael Jenkins and Chelsa Messinger are previewing every angle of Pac-12 betting this season. They are also joined by Olivia Harlan Dekker of BetMGM's Unleashed podcast to discuss the upcoming NFL season, including rookie quarterbacks in the best position to succeed.
Listen to The Daily Tip below (and live on Audacy stations from 6-9 a.m. ET on weekdays)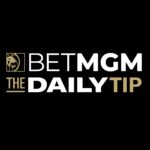 With early-morning sports betting tips to give you the edge, hosts Michael Jenkins and Chelsa Messinger break down the day's events with analysis, angles, and more on The Daily Tip.
Listen live from 6-9 a.m. ET on Audacy.com and your local radio stations. And listen to segments on the Audacy app, Apple Podcasts, and everywhere podcasts are available.