The San Francisco Giants are one win away from their first NLCS since 2014 or one loss away from an NLDS exit after a 107-win season.
Chelsa Messinger and Michael Jenkins were joined by MLB Network's Robert Flores ahead of the Giants' Game 5 matchup against the Los Angeles Dodgers to break down the matchup and discuss the Giants' chances of winning another World Series.
You can listen to the segment below, listen to The Daily Tip live on Audacy radio stations from 6-9 a.m. ET on weekdays, and check out the show as a podcast on Apple Podcasts and elsewhere.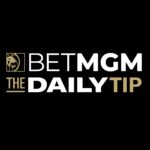 With early-morning sports betting tips to give you the edge, hosts Michael Jenkins and Chelsa Messinger break down the day's events with analysis, angles, and more on The Daily Tip.
Listen live from 6-9 a.m. ET on Audacy.com and your local radio stations. And listen to segments on the Audacy app, Apple Podcasts, and everywhere podcasts are available.