Michael Jenkins and Chelsa Messinger officially open Week 1 of the college football season by breaking down the biggest matchups with Audacy football insider Mark Herzlich. They discuss Clemson-Georgia, Miami-Alabama, and more, while also reviewing the best college football betting options for the 84 games from Wednesday through Monday.
You can listen below, listen to The Daily Tip live on Audacy radio stations from 6-9 a.m. ET on weekdays, and check out the show as a podcast on Apple Podcasts and elsewhere.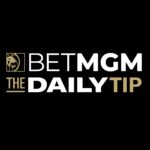 With early-morning sports betting tips to give you the edge, hosts Michael Jenkins and Chelsa Messinger break down the day's events with analysis, angles, and more on The Daily Tip.
Listen live from 6-9 a.m. ET on Audacy.com and your local radio stations. And listen to segments on the Audacy app, Apple Podcasts, and everywhere podcasts are available.