Doc's Sports analyst Scott Spreitzer joins Chelsa and Jenks to look at the highlights for Saturday's college football betting schedule, including the biggest Cy-Hawk game ever. Plus, how big of a spread would it take to scare bettors in the NFL, and what limits novice bettors should put on themselves in Week 1.
You can listen below, listen to The Daily Tip live on Audacy radio stations from 6-9 a.m. ET on weekdays, and check out the show as a podcast on Apple Podcasts and elsewhere.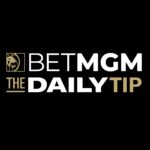 With early-morning sports betting tips to give you the edge, hosts Michael Jenkins and Chelsa Messinger break down the day's events with analysis, angles, and more on The Daily Tip.
Listen live from 6-9 a.m. ET on Audacy.com and your local radio stations. And listen to segments on the Audacy app, Apple Podcasts, and everywhere podcasts are available.