The Carolina Panthers had a preseason win total of 7.5 in NFL betting. After wins over the New York Jets and New Orleans Saints, the Panthers' adjusted win total at the BetMGM sportsbook is 8.5.
On The Daily Tip on Thursday, Michael Jenkins and Chelsa Messinger look at the adjusted win totals for 2-0 teams, including the biggest moves, and potentially fading some of the inflated totals.
You can listen below, listen to The Daily Tip live on Audacy radio stations from 6-9 a.m. ET on weekdays, and check out the show as a podcast on Apple Podcasts and elsewhere.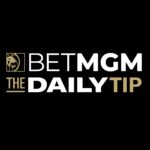 With early-morning sports betting tips to give you the edge, hosts Michael Jenkins and Chelsa Messinger break down the day's events with analysis, angles, and more on The Daily Tip.
Listen live from 6-9 a.m. ET on Audacy.com and your local radio stations. And listen to segments on the Audacy app, Apple Podcasts, and everywhere podcasts are available.