Time to hit the ice with The King of Sportsbooks!
The NHL playoffs have arrived and we've got an in-depth look at the first-round series between the Washington Capitals and Boston Bruins.
Also, we break down two crucial NBA showdowns – Lakers vs. Pacers and Celtics vs. Knicks – as the regular season comes to a blazing finish.
NHL
Boston Bruins vs. Washington Capitals
Saturday, May 15 | TV: NBC
The puck drops in the NHL postseason with a hard-hitting battle of East Division rivals. The Caps are 17-8-3 on home ice, but they're an even 4-4 in matchups versus the Bruins. Notably, Washington has struggled to stop Boston's best line of David Pastrnak, Patrice Bergeron and Brad Marchand in their earlier showdowns. The Capitals did get some good news recently, as scoring leader Alex Ovechkin said he felt 100 percent after returning to the lineup on Tuesday. Ovie got to shake off some rust with a few shots on goal, so he should be ready to go full-speed in this contest.
Bruins coach Bruce Cassidy made the decision to rest most of his starters in the final game of the season, and those fresh legs could pay dividends in the speed department. Boston goaltender Tuukka Rask has had a mixed performance against the Capitals this year, with 9 goals allowed over 3 head-to-head outings. Although the Caps could give Rask trouble again, Boston holds the offensive advantage here.
NBA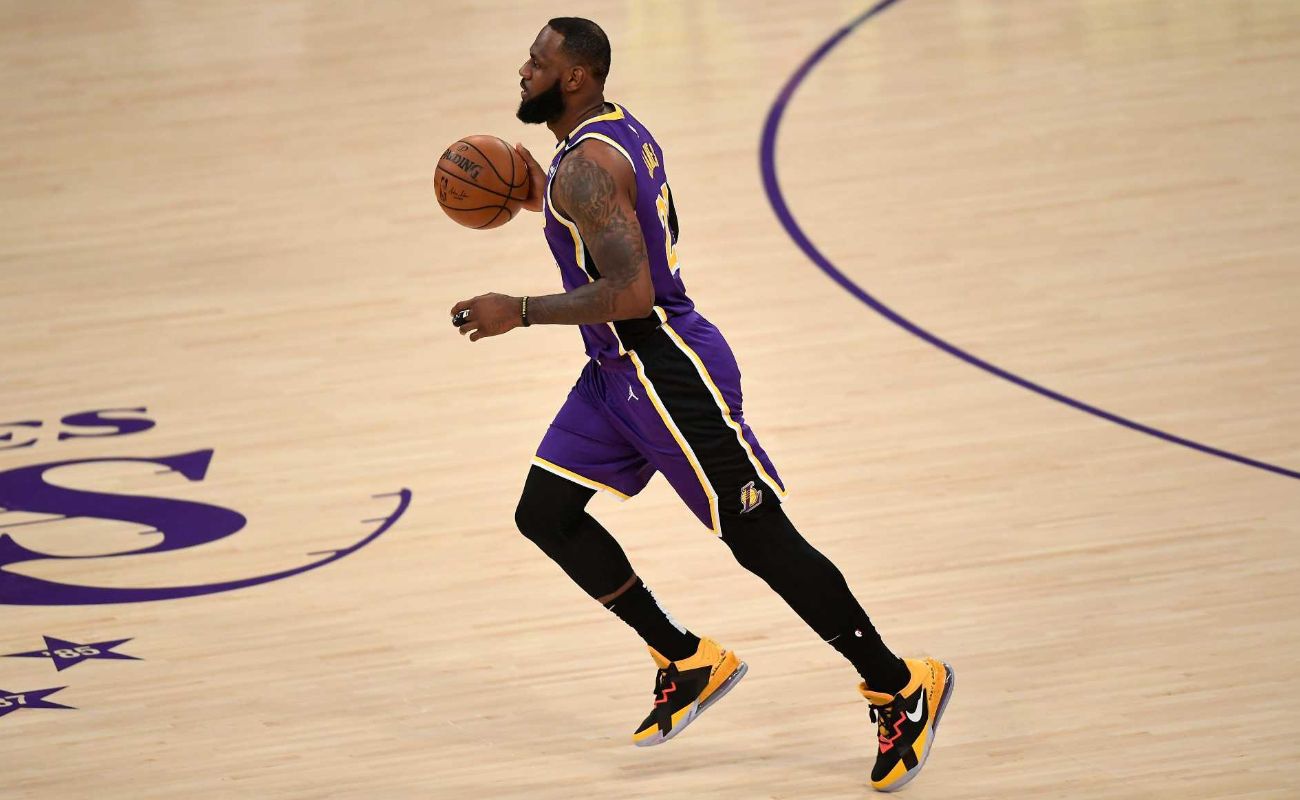 Los Angeles Lakers vs. Indiana Pacers
Saturday, May 15 | TV: NBA League Pass
Believe it or not, the Lakers have gone from top dog to underdog in the Western Conference, and now they could be fighting for survival in the play-in tournament. Los Angeles can still move into the No. 6 seed, but it won't be easy if LeBron James can't make it back on the court. The Lakers barely held off the Rockets 124-122 on Wednesday and now face an Indiana club that is playing for a chance at the No. 8 seed in the East. Surprisingly, the Pacers have been a brutal 13-22 on home court in what's been a very up-and-down season for them. Keep a close eye on LeBron's status, because if he winds up returning Saturday, this becomes a much more winnable game for the Lake Show. Early indications are that he could suit up.
Boston Celtics vs. New York Knicks
Sunday, May 16 | TV: ESPN
Kudos to anyone who bet the over on the Knicks' win total this season. Depending on how Saturday's games shake out, the Knicks actually could snatch the No. 4 seed from Atlanta, and at minimum will have a shot at taking the No. 5 seed from Miami. With Jaylen Brown's season finished due to a torn ligament in his wrist, Tom Thibodeau's never-say-die squad will have an easier time pulling off an upset over the Celtics. The Knicks have looked much tougher at home, where Most Improved Player candidate Julius Randle has averaged 25.5 points per game and shot 43% from 3-point range. Expect this one to be a defensive, back-and-forth battle. It'll be the tail end of a road back-to-back for Boston, so we're giving the edge to the Knickerbockers to close out strong in the Garden.