It's time to separate the playoff contenders from the pretenders!
We break down two big NBA games in this edition of the Showstopper: Nuggets vs. Clippers and Nets vs. Bucks. Also, get advice for an NHL divisional duel between the Penguins and Capitals.
Uncover all the key angles for the final stretch of action before the postseason.
NBA
Denver Nuggets vs. Los Angeles Clippers
Saturday, May 1 | TV: ESPN
It's The Joker vs. The Klaw in this battle of top Western Conference squads. MVP candidate Nikola Jokic has led the Nuggets to an 8-2 record in their last 10 games. On the injury front, Clippers point guard Patrick Beverley is still sidelined for L.A. with a fractured hand, and the Nuggets will not have Will Barton due to a hamstring strain. The Clippers are an impressive 24-8 at home this season, but they lost to Denver a month ago in a low-scoring showdown. That low output came as no surprise as these teams have two of the best defenses in the league. After losing back-to-back to the Suns and Pelicans on the road, we expect the Clippers to bounce back at home in what should be a tough fight.
Brooklyn Nets vs. Milwaukee Bucks
Sunday, May 2 | TV: ABC
The Brooklyn Nets are now in the driver's seat atop the Eastern Conference while the Bucks scrap for higher seeding, and possibly without their biggest star. Giannis Antetokounmpo sprained his ankle in Thursday's loss to the Rockets, so keep a close eye on his pre-game status. Even if Giannis is cleared to play, the Nets are on a serious roll with Kyrie Irving and Kevin Durant both healthy in the starting lineup. Brooklyn narrowly defeated Milwaukee back in January, 125-123, as Kevin Durant scored 30 points in just 36 minutes. If history is any indication, this is going to be another barnburner on national TV.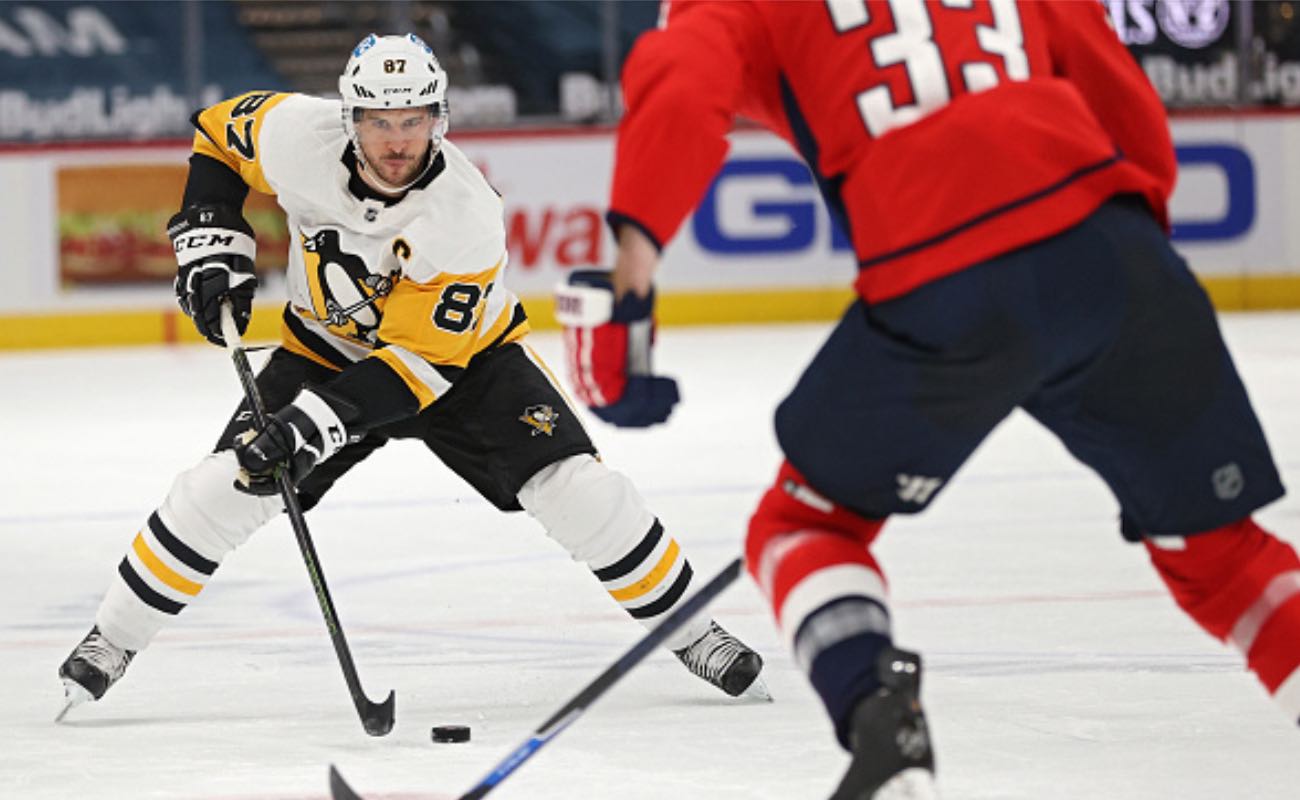 NHL
Pittsburgh Penguins vs. Washington Capitals
Saturday, May 1 | TV: NBC Sports Washington
With a mere handful of games left in the NHL regular season, these fierce rivals are still locked in a battle for the East Division title, although both have officially clinched their spots in the playoffs. The Penguins beat the Capitals on Thursday in a 5-4 overtime thriller, and the Pens now hold a 5-2 edge in their head-to-head matchups this season. Interestingly, four of those contests were decided by only one goal. Pittsburgh's points leader Sidney Crosby is likely due for another goal after going scoreless in his last three games. Also, Alex Ovechkin remains sidelined for Washington with a lower body injury, so we like the Penguins' chances of pulling off another victory.