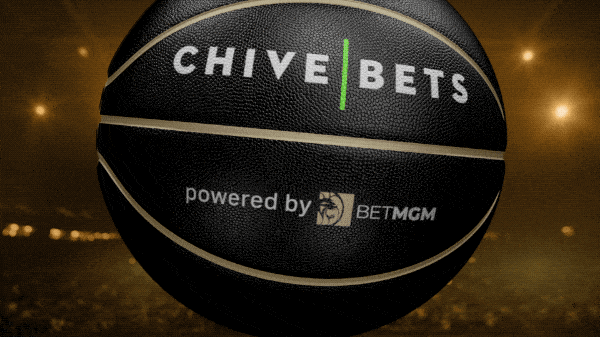 AUSTIN, TX -- (August 6th, 2020) -- theCHIVE, a leading digital media company best known for viral video content and flash charity campaigns, announced the launch of CHIVE BETS in partnership with BetMGM today. The CHIVE BETS is a new sports betting vertical on theCHIVE.com that features live sports betting odds and custom sports betting promotions powered by BetMGM. 
"The Chive has for a long time been the internet's best and most engaged community. We have a broad audience segment we call betting curious that has tremendous scale and over-indexes for sports and sports betting," said John Resig, CEO of Chive Media Group. "Combining our audience and ability to convert across digital, out of home and ecommerce channels with a trusted brand like BetMGM will undoubtably establish CHIVE BETS as a major force in the industry." 
theCHIVE reaches more than 20 million people on a monthly basis and amasses over 5 billion content views annually. Readers on theCHIVE.com, often referred to as CHIVERS, now have direct access to live sports betting odds from every major professional sports league, powered by BetMGM. CHIVERS can also access a handful of free to play sports related games hosted on CHIVE BETS. 
"The Chive has an incredibly engaged and loyal readership and we couldn't be more excited to introduce them to sports betting with the BetMGM brand," said Matt Prevost, BetMGM's Chief Marketing Officer. "We're confident that BetMGM's best in class betting technology paired with unique promotions only available on theCHIVE.com will offer a truly unique experience." 
Available for download on iOS and Android, the BetMGM mobile app offers the latest betting odds, enhanced offers and multiple betting formats, from money line and point spread bets to parlays and futures. BetMGM currently offers sports betting in seven states including Colorado, Indiana, Michigan, Mississippi, New Jersey, Nevada and West Virginia, and has plans to be live in eleven states by the end of 2020.
About Chive Media Group
Chive Media Group is a multiplatform digital media and eCommerce company. The company's flagship brand, theCHIVE, is home to the world's funniest photo galleries and viral videos, reaching more than 20 million people each month and amasses over 5 billion content views annually. The company's eCommerce site, The Chivery, is a content-driven commerce site that has sold over 5 million t-shirts and apparel items since its launch in 2011. The company's 501(c)3 Chive Charities has raised over $15M through flash-donation campaigns for orphaned causes. Visit www.chivemediagroup.com for more information.

About BetMGM 
BetMGM is a market leading sports betting and gaming platform and joint venture between (NYSE: MGM) and GVC Holdings Plc (LSE: GVC). Based in New Jersey, the company was established in July 2018 to create a world-class sports betting and online gaming platform in the United States. Utilizing GVC's US-licensed, state-of-the-art proprietary technology platform, BetMGM offers sports betting and online gaming via market leading brands including BetMGM and partypoker. The company has exclusive access to MGM's U.S. land-based and online sports betting, major tournament poker, and online gaming businesses. For more information visit www.roardigital.com.