Washington's demolition of Oregon at Husky Stadium in 2017 ended a five-game home losing streak to Ducks and was their second straight win in the series after dropping the previous 12 games. Four years later, Oregon is looking to extend a new winning streak, albeit a shorter one, as they return to Seattle as a 7-point favorite (as of Thursday, Nov. 4) in college football betting.
Ahead of Week 10, Phil Steele joined The Daily Tip to discuss the College Football Playoff picture and explain why he believes Oregon is on upset alert this weekend at Washington.
You can listen to the segment below, listen to The Daily Tip live on Audacy radio stations from 6-9 a.m. ET on weekdays, and check out the show as a podcast on Apple Podcasts and elsewhere.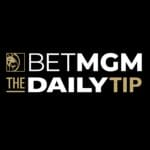 With early-morning sports betting tips to give you the edge, hosts Michael Jenkins and Chelsa Messinger break down the day's events with analysis, angles, and more on The Daily Tip.
Listen live from 6-9 a.m. ET on Audacy.com and your local radio stations. And listen to segments on the Audacy app, Apple Podcasts, and everywhere podcasts are available.