Intro
: Led by former player, Bob Huggins, who is in his 13th season as head coach, WVU are currently sitting 6th in their conference rankings. There is work to be done if they want to secure themselves a bid for the March College Basketball Tournament this year. Recent regular season performances for WVU have been a bit up and down. They went from finishing in the top 3 in the Big 12 conference for 3 consecutive years (2014-15 and 2017-18 seasons), to finishing last in their 2018-19 season. This year has shown some improvement, but it also shows that more is required from the players and head coach, Bob Huggins, to really make West Virginia University stand out to the National Selection Committee. They will need to kick it up a notch if they hope to secure a bid for the 2020 National Division I men's
basketball
tournament. Hopefully, going into the postseason, WVU are motivated and eager to prove that they still have the same potential and can perform like they did a few years ago. However, there might be cause for West Virginia basketball fans to worry about whether or not their team will be making it to the big annual college basketball tournament.
Past Performances
Despite not performing as well as they could have in the last few regular seasons, WVU are no strangers to the National men's basketball tournament. They made 29 appearances in the March College Basketball Tournament. WVU made it to the round of 32 (12 times), the last sixteen teams (11 times), the last eight teams (3 times), the last four teams (2 times) and have been the National tournament runner-up, once before, back in 1959. West Virginia Univesity have also appeared in 16 National Invitation Tournaments. They were champions 2 out of the 3 times that they made it to the NIT championship game, beating Western Kentucky 47-45 in the 1942 final and Clemson 78-72 in the 2007 tournament. At the time of these wins, the NIT was considered more prestigious than the National association tournament. West Virginia have had some incredible games in recent years, therefore, they are not counted out from securing a bid to the big March tournament. On February 10, 2017, Western Virginia University managed to beat No. 2 ranked UCLA 70-65 at the West Virginia University Coliseum in front of a CBS national television audience. Another impressive and impactful performance from the team was their convincing win over Ohio State, beating them 76-48 on December 27, 2008, bringing the OSU's 14-game win streak to an end. March 13, 2010, brought another unforgettable moment in West Virginia basketball history. Da'Sean Butler's game-winning jump-shot led WVU to defeat Georgetown, and secure their first Big East Conference Tournament Championship. A few years later, in a massive upset, and an epic moment for WVU on January 10, 2017, WVU managed to beat No. 1 ranked Baylor at home in the West Virginia University Coliseum. WVU forced 29 turnovers and finished with a score of 89-68 in Baylor's first ever game with the No. 1 ranking. We can see from these games that West Virginia can perform well, even into some of the best ranked schools in Division I men's basketball, and that means that there is still potential for a great run in the National association tournament. The format of the tournament is what gives them hope. In single-elimination, anything can happen on the day, and upsets leading to Cinderella runs are all too common in the
March College Basketball Tournament
. One good performance or one bad slip up in the defense can mean the difference between going home and going all the way.
Meet the Team and Know Who to Watch
The West Virginia basketball roster that will be competing for a bid to go to the National association tournament this year are: 1 Derek Culver – F 2 Brandon Knapper – G 3 Gabe Osabuohien – F 4 Miles McBride – G 5 Jordan McCabe – G 10 Jermaine Haley – G 11 Emmitt Matthews Jr. – F 12 Taz Sherman – G 14 Chase Harler – G 15 Jalen Bridges – F 22 Sean McNeil – G 30 Spencer Macke – G 31 Logan Routt – F 34 Oscar Tshiebwe – F Despite not having the greatest run in their regular season this year, there are some players from the West Virginia basketball roster that have been putting up decent stats. Oscar Tshiebwe is one of these players, as he currently leads the team in average points per game with 11.1, and average rebounds per game with 9.2. On top of that, he has the leading stats in the WVU team for average blocks per game, and has seen 23 minutes on average over 30 games for the season. Tshiebwe performing well in the postseason will be key to WVU securing a bid for the National tournament. Another player to keep an eye on, from this roster, is Gabe Osabuohien, who currently leads the team in average assists per game with 1.9, and has an average points per game of 18.4. He also puts up an average of 4.1 rebounds per game, making him a fairly high impact player for West Virginia. The combination of Gabe with Oscar on the court can be deadly and could be the synergy that WVU needs to take home some wins. Derek Culver is another player who has some impressive stats with 10.5 average points per game, 8.6 rebounds and 1.8 assists per game. He adds to the deadly synergy of Gabe and Oscar. With a decent defensive performance on the day, this roster could go on to have an impressive run in the National tournament.
Sports betting
fans will know that a good defense can be far more important in a single elimination tournament than relying on an offensive carry. One bad game for a team that relies entirely on their offense to carry the game means that they won't be sinking shots, and that the opposition can take their time and sink shots where they count. Keep that in mind, when making your March College Basketball Tournament picks, and your bracket will be netting you points for sure.
Recent and Upcoming Games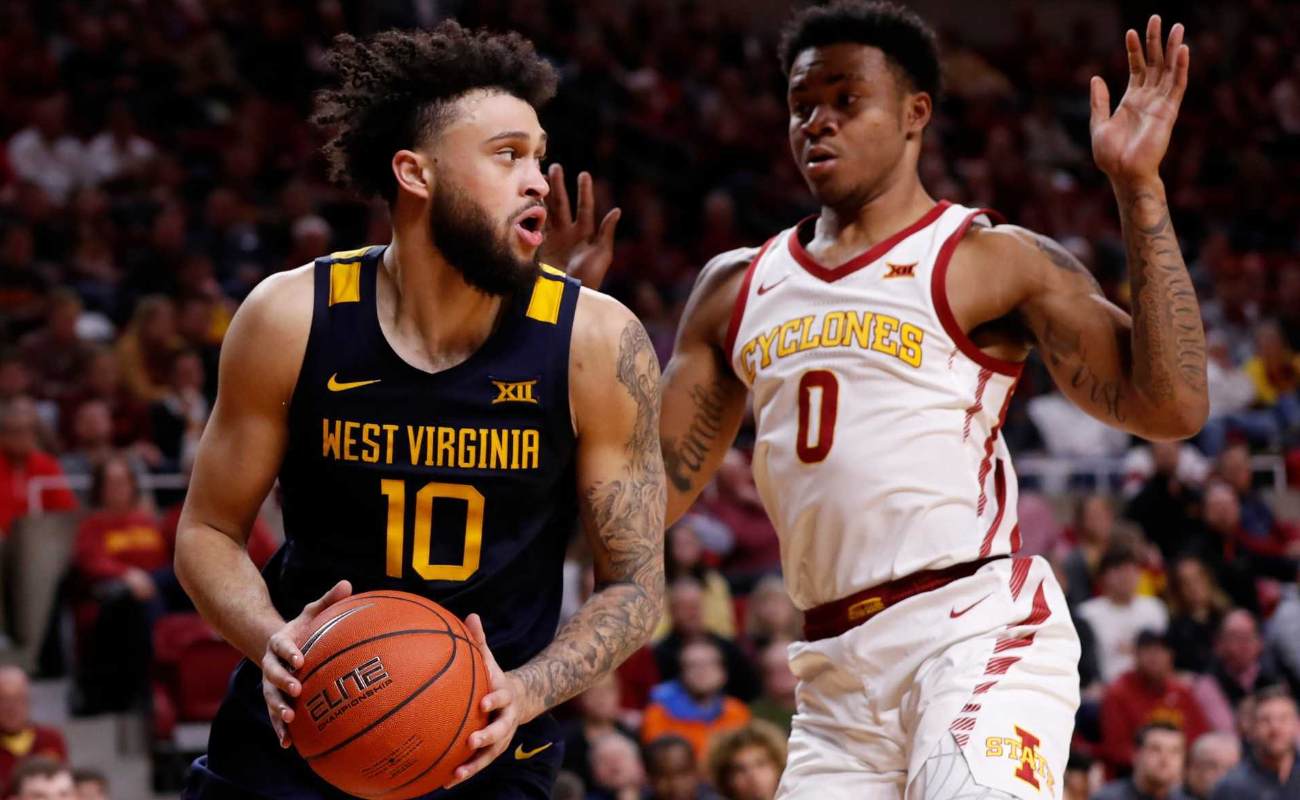 The West Virginia basketball team had a promising start to their regular season this year, starting it off with a 7-game win streak, and only losing 4 games in their first 20. Tshiebwe managed an impressive performance, early on in the season, against Boston University, scoring 20 points and 10 rebounds with a convincing final score of 69-44. Culver then stole the show with his 25 points and 11 rebounds in their 86-81 victory over Rhode Island, on December 1, 2019. And a few games later, McBride managed to put up some big points scoring 21 points, which led to a final score of 67-59, and a victory over Ohio State. It was only later into the regular season that WVU began their slump. In the last 10 games, they have won only 3. With an upcoming game against Baylor, who have been performing really well this season, WVU have to stay motivated, and play exceptionally well in order to finish off the regular season with a win. Looking forward to the postseason and the Sunday when selections take place, West Virginia have got some serious ground to cover, in terms of neatening up their game and trying to find some consistency. Hopefully Bob Huggins and the boys can bring it together, to put up a good performance, in the conference tournament and will secure a bid for the big tournament.
Some Numbers to Sum Up
Ideal for those sports betting fans looking to fish for upsets, here are some stats, to keep in mind, for those who are thinking about picking West Virginia to go far in their March College Basketball Tournament bracket. · National Tournament appearances: 29 · National Tournament Last Sixteen Teams: 11 · National Tournament Last Four Teams: 2 · National Tournament Runner-up: 1 · Conference Tournament Champions: 13 · Conference Regular Season Champions: 15 · National Invitation Tournament Champions: 2 If you are looking forward to the March College Basketball Season, and want to play along as the tournament unfolds, maybe even pick up West Virginia University as a potential Cinderella team, then why not play online with us at BetMGM? We give you access to online sports betting for all the biggest and best sporting events of the year, including the March College Basketball Tournament.