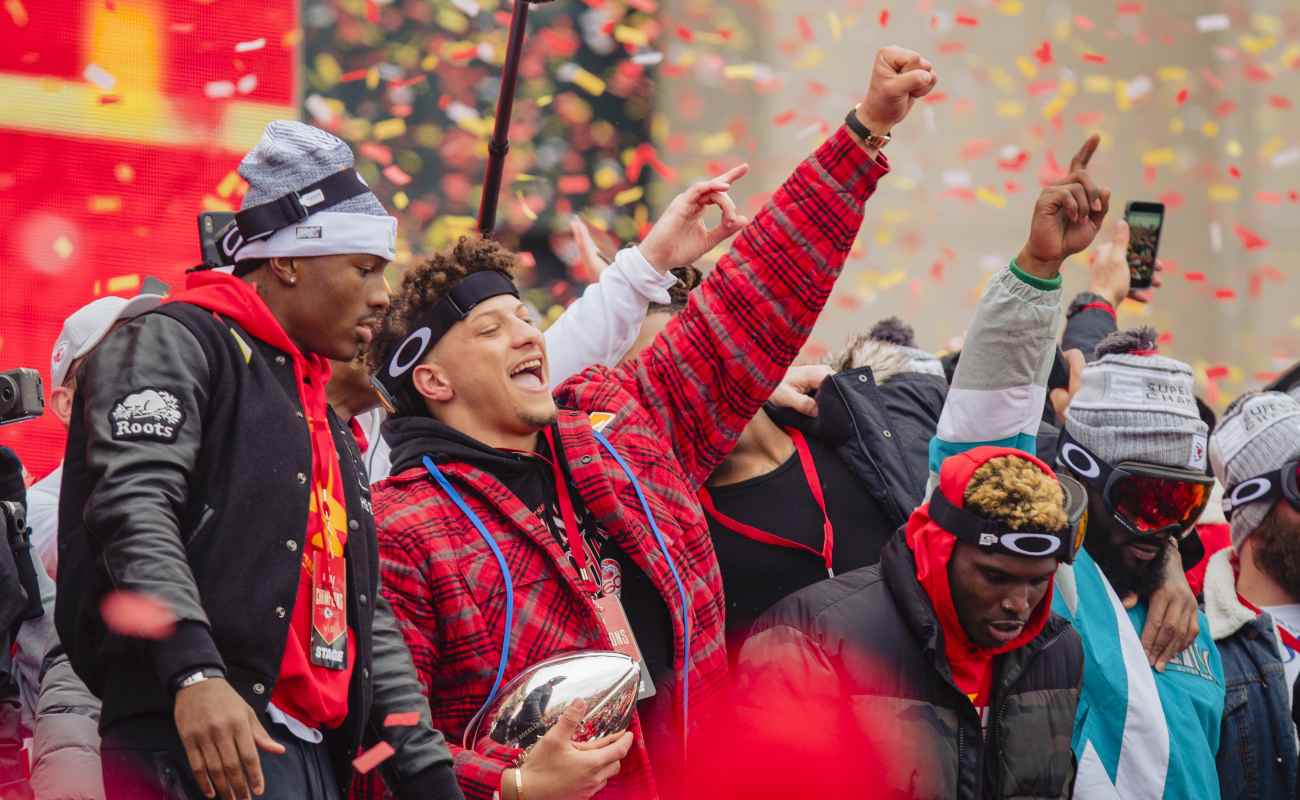 Last Updated: 10

/05/2020 at 11:15 EST
BREAKING NEWS
10/05/2020
PATRIOTS/CHIEFS GAME POSTPONED
The NFL has made the decision to reschedule the highly anticipated game between the New England Patriots and the Kansas City Chiefs. The game was meant to take place on Sunday 4 October, but has been postponed to Monday 5 October after the star quarterback, Cam Newton, reportedly tested positive for the coronavirus.
The NFL announced that the game will begin at 7:05pm Eastern time on Monday 5 October. To accommodate this change, the Monday Night Football matchup between Atlanta and Green Bay has been rescheduled for 8:50pm.
The Patriots confirmed the positive test, but did not identify the player. A statement issued on Saturday confirmed that the player had been isolated and that all tests done on other players and staff who had come into contact with said player were negative.
08/28/2020
PAUL POGBA TESTS POSITIVE FOR COVID-19
Manchester United and France midfielder Paul Pogba has tested positive for COVID-19. Pogba has to be removed from the French squad for their upcoming Nation League games against Sweden and Croatia.
France coach Didier Deschamps said: "I had to make a last-minute change to this list, because Paul Pogba was planned to be in this list but unfortunately for him, he took a test (for COVID-19) yesterday which turned out to be positive today, so at the last minute he was replaced by Eduardo Camavinga."
Manchester United also released a statement with the following: "Pogba has been replaced in the squad after testing positive for COVID-19. The midfielder will be unable to add to his 69 caps and 10 goals for his country in the games next month. Everybody at United wishes Paul a speedy recovery ahead of the new season."
Tottenham midfielder Tanguy Ndombele has also tested positive for coronavirus, according to reports.
08/24/2020
NCAA CONSIDERS MOVING FALL CHAMPIONSHIPS TO SPRING
On Wednesday, the NCAA said that they are considering moving all top-tier fall championships to spring due to the COVID-19 pandemic. The Division 1 Council has recommended the move with more than half its schools canceling or delaying their seasons.
The only sporting event that this won't affect is the Football Bowl Subdivision, which is run by a different association.
08/10/2020
NBA IN THIRD WEEK WITHOUT COVID POSITIVE TESTS
In stark contrast to the MLB, the NBA has now recorded its third consecutive week without a positive COVID-19 test. The bubbles put in place, as well as health and safety protocols have clearly done their job.
MID-AMERICAN CONFERENCE CANCELS FALL FOOTBALL DUE TO CORONAVIRUS
The mid-American conference became the first of college football's top leagues to be canceled due to the COVID-19 pandemic. There were primarily fears surrounding the health and safety of players and coaching staff. However, it also became about the financial burden that would be placed on colleges to meet COVID-19 safety standards without the financial support of allowing fans to watch the games.
08/07/2020
NO PACKERS FANS FOR FIRST TWO GAMES
Although they had hoped to host a limited number of fans at Lambeau Field, the Green Bay Packers announced that they will have no fans in attendance for the first two home games of the season. This will cover games in Week 2 against the Detroit Lions and Week 4 against the Atlanta Falcons on Monday Night Football.
Packers president Mark Murphy released a statement saying, "Lambeau Field will not be the same without our fans' energetic support in the stands. Given the extraordinary circumstances this year and the additional protocols in place, though, we determined it was best to take incremental steps to start the regular season. These two games will allow us to focus our attention on safely conducting games inside the stadium with all necessary participants. We are hopeful that we will be able to host fans for games later in the season, should conditions allow. We will continue to consult with community healthcare and public health officials on the pandemic conditions in our area. We ask our fans to continue to help by wearing masks and maintaining social distancing guidelines."
RAFAEL NADAL OPTS OUT OF US OPEN
Defending champion Rafael Nadal has opted out of the US Open due to the COVID-19 pandemic. The Spanish tennis player tweeted, "After many thoughts I have decided not to play this year's US Open. The situation is very complicated worldwide, the COVID-19 cases are increasing, it looks like we still don't have control of it. This is a decision I never wanted to take but I have decided to follow my heart this time and for the time being I rather not travel."
GREGORY ROUSSEAU OPTS OUT OF THE SEASON
Miami pass rusher Gregory Rousseau has opted out of the 2020 college football season due to the COVID-19 pandemic. Hurricanes coach Manny Diaz said, "Greg Rousseau let me know he is not going to play football this fall. He is opting out, very similar to what you've seen in college football. We want to thank him for everything he's done for the Miami Hurricanes and we're going to support him every way that we can, with him looking to achieve his dreams of becoming a great player in the National Football League."
Penn State linebacker Micah Parsons and Purdue wide receiver Rondale Moore have also opted out of the season.
08/05/2020
FA RELEASES NEW RULES FOR DELIBERATE COUGHING
The FA has released and immediately implemented a new set of rules that states a player can be shown a red or yellow card should they deliberately cough at opponents or referees.
The FA released a statement saying players could face action if, "the referee is certain someone deliberately, and from close range, coughed into the face of an opponent or match official." It will fall under the category of "using offensive, insulting or abusive language and/or gestures. If the incident was not severe enough to merit a sending-off, a caution could be issued for 'unsporting behaviour - shows a lack of respect for the game'."
NICK KYRGIOS HAS WITHDRAWN FROM THE US OPEN
Australian tennis player Nick Kyrgios has withdrawn from the US Open due to COVID-19 risks. Women's world number 1 Ashley Barty, another Australian, has also withdrawn from the tournament.
Kyrgios posted a video on social media in which he said, "I will not be playing this year at the US Open. It hurts me at my core not to be out there competing in one of the sport's greatest arenas, Arthur Ashe Stadium. But I'm sitting out for the people, for my Aussies, for the hundreds and thousands of Americans that have lost their lives, for all of you. It's my decision."
JOHN CATLIN WITHDRAWN FROM ENGLISH CHAMPIONSHIP
John Catlin and his caddie Nathan Mulrooney breached COVID-19 protocol and as a result have been withdrawn from the English Championship. The two dined out a restaurant outside of the regulation bubble and will not be able to take part in the golf tournament. In a statement, American Catlin said, "I apologise to my fellow players and everyone involved with the tournament this week for this error of judgement. I understand the European Tour's decision and accept the sanction." He will now be replaced by South African golfer Wilco Nienaber.
SEVEN CARDINALS PLAYERS AND SIX STAFF TEST POSITIVE
The MLB can't seem to catch a break and it's been confirmed that seven players and six staff from the Cardinals are dealing with positive COVID-19 tests. Molina, DeJong, Sosa, Fernández, Whitley and Carlos Martínez have been put on the injured list for COVID-19, with Ravel remaining off the list, but unable to play.
YOENIS CÉSPEDES OUT FOR THE SEASON
Yoenis Céspedes, an outfielder for the New York Mets, did not report for Sunday's game in Atlanta. General Manager Brodie Van Wagenen has now confirmed that he has opted out of the season due to "COVID-19 reasons".
07/31/2020
VIKINGS' CHIEF COVID-19 OFFICIAL TESTS POSITIVE
Eric Sugarman, the head athletic trainer, and person in charge of infection control for the team has tested positive for COVID-19. Sugarman had just given shown NBC how safe their facilities are and this is a truly worrying sign for the NFL that will put all other bubbles on high alert.
PHILADELPHIA PHILLIES CLOSE HOME FIELD UNTIL FURTHER NOTICE
Two team staffers have tested positive for COVID-19 just days after the Phillies played the pandemic-stricken Marlins. The team released the following statement:
"While no players tested positive for Covid-19, there were two staff members that did test positive. One is a member of the coaching staff and one is a member of the home clubhouse staff, all activity at Citizens Bank Park has been cancelled today and until further notice."
KANSAS CITY CHIEFS' GUARD LAURENT DUVERNAY-TARDIF SITTING OUT NFL SEASON DUE TO THE CORONAVIRUS PANDEMIC
Laurent Duvernay, chief guard for the Kansas City Chiefs, and holder of a medical degree has revealed that he won't be taking part in this year's NFL. He released a statement on his Instagram saying:
"This is one of the most difficult decisions I have had to make in my life but I must follow my convictions and do what I believe is right for me personally. That is why I have decided to take the Opt Out Option negotiated by the League and the NFLPA and officially opt out of the 2020 season. Being on the frontline during this offseason has given me a different perspective on this pandemic and the stress it puts on individuals and our healthcare system. I cannot allow myself to potentially transmit the virus in our own communities simply to play the sport that I love. If I am to take risks, I will do it caring for patients."
POSITIVE COVID-19 CASES IN THE MLB
Cincinnati Reds
Matt Davidson, Mike Moustakas was added to the COVID-19 injured list on July 26. Nick Senzel was scratched from the July 26 game vs. the Tigers after feeling sick.
Miami Marlins
Jorge Alfaro, Garrett Cooper, Harold Ramirez, and pitcher Jose Urena. The Marlins have since had seven others test positive but have not revealed the players as they chose the right to their own privacy
Philadelphia Phillies
Two positive tests on July 30 from a coach and a home clubhouse staffer. No Phillies player has tested positive since facing Miami, but the team won't be allowed to play again until Aug. 3.
Washington Nationals
Juan Soto has tested positive for COVID-19 and missed the Nationals' July 23 opener against the Yankees.
MLB OPT-OUT LIST
The following players have opted out of the 2020 MLB season:
Mike Leake, Diamondbacks

Ryan Zimmerman, Nationals

Joe Ross, Nationals

Ian Desmond, Rockies

Tyson Ross, free agent

Welington Castillo, Nationals

David Price, Dodgers

Felix Hernandez, Braves

Hector Noesi, Pirates

Buster Posey, Giants

Michael Kopech, White Sox

Jordan Hicks, Cardinals

Collin McHugh, Red Sox

Tim Collins, Rockies
07/29/2020
21 NFL PLAYERS TEST POSITIVE AT TRAINING CAMP
NFL players reported to training camp for the first time on Thursday. The regulations dictate that they pass three negative COVID-19 tests before they are allowed to report for training. The league announced that 21 players tested positive in the first round of tests.
MARLINS GIVEN TIME TO DEAL WITH OUTBREAK
The Miami Marlins games have been postponed through Sunday after four players tested positive for COVID-19. The MLB released a statement on Tuesday saying:
"Given the current circumstances, MLB believes that it is the most prudent to allow the Marlins time to focus on providing care for their players and planning their Baseball Operations for a resumption early next week. As a result of these postponements, the Yankees will now play the Baltimore Orioles at Camden Yards on Wednesday and Thursday in order to create more scheduling flexibility later in the season."
Another round of testing revealed no new cases other than the Marlin's players, who are currently self-isolating."
MLB RESTART ALREADY QUESTIONED AFTER COVID-19 OUTBREAK
Four players for the Miami Marlins have tested positive for COVID-19, calling into question whether the MLB should be going ahead. Games between the Marlins and Orioles, as well as the Yankees vs. Phillies game have both been postponed.
"I don't put this in the nightmare category," Rob Manfred told MLB Network. "We built the protocols to allow us to continue to play. That's why we have the expanded rosters. That's why we have the pool of additional players. And we think we can keep people safe and continue to play."
"A team of losing a number of players that rendered it completely non-competitive would be an issue that we would have to address," Manfred said. "You get to a certain point league wide where it does become a health threat, and we certainly would shut down at that point."
It remains to be seen how the MLB fares with more testing to be done.
07/23/2020
BLUE JAYS VS. PITTSBURGH PIRATES A NO-GO
Rumour was that the Blue Jays and Pirates were considering sharing PNC Park for Jays home games. That idea has been put to bed by the Pennsylvania Department of Health. Secretary of Health Dr. Rachel Levine said: "In recent weeks, we have seen a significant increase in the number of COVID-19 cases in southwestern Pennsylvania. To add travelers to this region for any reason, including for professional sports events, risks residents, visitors and members of both teams. We know that this virus does not discriminate, and can even make professional athletes very sick. We are committed to protecting the health and well-being of all Pennsylvanians."
In a statement, Pittsburgh Pirates President Travis Williams, followed up with:
"I am extremely proud of our staff's effort, together with the support of Allegheny County Executive Rich Fitzgerald and Pittsburgh Mayor Bill Peduto, to very quickly present Major League Baseball and the Toronto Blue Jays with an option to host their home games here at PNC Park during the 2020 season. This is an unprecedented situation and, therefore, we understand and support Governor Tom Wolf's decision. We are in agreement that the safety and health of those in our region must remain paramount. We are confident that the great people within the Blue Jays organization, working with Major League Baseball, will secure another option very soon."
NFL FANS WILL HAVE TO WEAR MASKS
As the start of the NFL draws ever closer, a few of the teams have outright banned fans from attending games, whereas some teams are allowing fans in much smaller numbers. That being said, the NFL has released information that even if the state law does not mandate mask wearing, that the NFL will. Fans without masks will not be allowed into stadiums.
07/17/2020
15 JOCKEYS AT CALIFORNIA RACE TRACK TEST POSITIVE
The Del Mar horse track is dealing with an outbreak of COVID-19 as fifteen jockeys have tested positive.The Del Mar Thoroughbred Club has canceled all racing until July 24. In a statement, the club put out, they noted:
"A common factor among all but one of the riders that tested positive is that they rode at the recently concluded Los Alamitos meet, Del Mar officials ordered the testing of all the jockeys and jockeys' room personnel after two riders, Flavien Prat and Victor Espinoza, tested positive for COVID-19."
THE SUPERINTENDENT OF DALLAS SCHOOLS, MICHAEL HINOJOSA, SAYS HE DOUBTS THERE WILL BE GRIDIRON ACTION THIS FALL.
Friday night football is in doubt in Texas for the 2020 season according to the superintendent of Dallas Schools.
When asked whether he thinks there will be a 2020 season for schools in the area, he replied: "I seriously doubt it. That's a true contact sport, I don't see how we can pull that off," Hinojosa continued. "There's been some discussion of moving it to the spring, but we'll have to wait and see. I seriously doubt that we can pull that off."
IVY LEAGUE CALLS OFF ALL FALL SPORTS
On Wednesday, Ivy League institutions called off all fall sports for this year due to the ongoing COVID-19 pandemic. The group released a statement with their eight presidents stating:
"Ivy League institutions are implementing campuswide policies including restrictions on student and staff travel, requirements for social distancing, limits on group gatherings and regulations for visitors to campus."
"As athletics is expected to operate consistent with campus policies, it will not be possible for Ivy League teams to participate in intercollegiate athletics competition prior to the end of the fall semester. With the information available to us today regarding the continued spread of the virus, we simply do not believe we can create and maintain an environment for intercollegiate athletic competition that meets our requirements for safety and acceptable levels of risk."
07/06/2020
31 POSITIVE COVID-19 TESTS IN MLB AND 1 IN NASCAR
The MLB officials announced that 31 players and 7 staff members have tested positive for COVID-19 in the first set of tests before play starts at the end of the month.
NASCAR have also confirmed that Jimmie Johnson has tested positive and as such, won't be taking part in Sunday's Brickyard 400.
NBA SETS RULES FOR THOSE TRAVELING SEPARATE FROM TEAMMATES
NBA teams will start to arrive in Orlando this week before the restart of the NBA. However, there have been regulations set down for players traveling separate from their teammates. If a player misses the COVID-19 test within 2 days before departure, they must organize their own transport from their own pockets. On top of this, they must pass two seperate COVID-19 tests before they can take to the court to train or play.
If they choose to fly commercially, they will be expected to pass three COVID-19 tests. Players who have tested positive in the last week will be unable to travel with teammates. They must self-isolate and pass at least two tests before being allowed to join their team.
07/01/2020
PDC DARTS DATES
Darts is back and it enters with a bang with a five-day Summer Series, followed by the World Matchplay, and then the Premier League by the end of July.
These are the dates you need to look out for:
PDC JULY SCHEDULE
July 8: Summer Series 1
July 9: Summer Series 2
July 10: Summer Series 3
July 11: Summer Series 4
July 12
: Summer Series 5
July 18-26: World Matchplay
July 30: Premier League Night Seven (Birmingham)
PREMIER LEAGUE
| | | |
| --- | --- | --- |
| Thursday July 30 | Night Seven | Arena Birmingham |
| Thursday August 13 | Night Eight | SSE Arena, Belfast |
| Thursday August 13 | Night Nine | The O2, London |
| Thursday August 20 | Night 10 | First Direct Arena, Leeds |
| Thursday August 27 | Night 11 | Mercedes-Benz Arena, Berlin |
| Thursday September 3 | Night 12 | Rotterdam Ahoy |
| Thursday September 9 | Night 13 | Rotterdam Ahoy |
| Thursday September 10 | Night 14 | SSE Hydro, Glasgow |
| Thursday September 17 | Night 15 | Manchester Arena |
| Thursday September 24 | Night 16 | Utilita Arena, Newcastle |
| Thursday October 1 | Play Offs | Fly DSA Arena, Sheffield |
NO POSITIVE RESULTS IN LATEST EPL TESTS
The EFL governing body has confirmed that from 2,789 players and club staff that were tested recently, none of them came back with positive results.
A LIST OF MLB PLAYERS THAT WILL NOT TAKE PART IN 2020 SEASON
There are a number of players that are choosing to forego the MLB 2020 season for a variety of reasons. Here is the list so far:
Mike Leake, RHP, Diamondbacks

Ryan Zimmerman, 1B, Nationals]

Joe Ross, RHP, Nationals

Ian Desmond, OF, Rockies
06/30/2020
NFL PLAYERS ASSOCIATION WANTS AGENTS TO MAKE SURE PLAYERS UNDERSTAND COVID RISKS
The Union emailed agents on Monday to tell them that they need to explain the risks and issues that could arise when the NFL begins their training camps.
The email contained the following message:
"As we consider the possibility of beginning an NFL season in the midst of this COVID crisis, we want to ensure that your player-clients are provided with the most up-to-date information regarding COVID, including advice from the medical experts regarding some underlying medical conditions that may place certain individuals at increased risk of severe illness from COVID,"
"Every player needs to be aware of their individual medical status as they approach a return to work.
"To that end, the NFLPA is directing you to provide each of your clients with important risk-factor information provided by the Centers for Disease Control, and by mid-July, you must engage each of your clients in a conversation about the vital importance of carefully reviewing this information with their personal physician.
"They should ask their personal doctors any and all questions they have regarding these risk factors in light of their personal medical history and their job as an NFL player. They should also discuss any risk factors with their team doctor."
DEANDRE JORDAN AND SPENCER DINWIDDIE TEST POSITIVE
The Brooklyn Nets due have both tested positive for COVID-19.
On his Twitter account, Jordan confirmed that he won't be returning to the league restart:
"Found out last night and confirmed again today that I've tested positive for COVID while being back in market. As a result of this, I will not be in Orlando for the resumption of the season."
Dinwiddie released a more in-depth statement to The Athletic that read as follows:
"Over the past few months, I have been diligent about protecting myself and others from COVID-19 by following all designated protocol and quarantining," said Dinwiddie.
"I was ready and prepared to rejoin my team-mates as we were to be an early entry team in the resumed season. I flew private to return to New York, passed multiple COVID-19 tests over my first several days in New York, and was able to participate in a couple practices within the first week.
"Originally, we were supposed to be one of the teams to enter into the Orlando bubble early, but training camp got switched back to New York and unfortunately I am now positive. Given that I have experienced symptoms, including fever and chest tightness, it is unclear on whether or not I'll be able to participate in Orlando.
The NBA has already tested 16 positive results in the 302 players hoping to take part in the restart. The tournament restart is still going ahead as players travel to Orlando on July 7.
06/29/2020
BRENDAN RODGERS NOT BOTHERED BY COVID SPIKES IN LEICESTER
COVID-19 restrictions are set to be largely eased across the UK on Saturday, but Leicester City could remain on lockdown for another two weeks as the city experienced spikes in cases. Leicester City manager Brendan Rodgers has said he remains unfazed, however, and Leicester will continue to train as per usual. It's possible that the team's remaining fixtures could be moved to a neutral venue going forward.
OWNERS ALLOWED TO RETURN TO RACECOURSES FROM SATURDAY
The British Horseracing Authority has announced that owners will be allowed to watch their horses run from July 4th. New protocols will be tested this week and if all goes well, owners will be able to attend the Investec Derby on Saturday.
Two owners per horse will be permitted and they will be restricted to owner zones.
FA PREDICTS £300 MILLION LOSS AND 124 REDUNDANCIES DUE TO COVID-19
FA's CEO Mark Bullingham released a statement in which he outlined the impacts of COVID-19 on the Football Association:
"Today we are proposing to make 124 positions redundant, Because we halted recruitment the day we left the offices in March, we are able to take 42 vacant positions out of the structure, which means that we are proposing to remove 82 roles from the organization."
"We recognize that this is an incredibly difficult time for those employees who have been affected by these proposals and we will do everything we can to support them during a consultation period, which will start soon.
"All areas of the FA will be affected. One of the most difficult decisions a board and a senior management team have to make is taking really tough financial decisions in the face of a financial crisis which could result in people losing their jobs. We need to save £75m a year and we've got a £300m potential hole to fill over the next four years."
"We have a responsibility to preserve our core functions that regulate and serve English football," he said. "We also have a duty to support our men's and women's senior teams in their efforts to win major tournaments."
"That means we have set out in our proposals some difficult choices because we do not think we can afford to do all the things that we did before. We believe the impact of this crisis is to force us to focus more than ever on our key priorities."
06/25/2020
MULTIPLE POSITIVE TESTS AT TAMPA BAY BUCCANEERS TRAINING FACILITIES
Team representatives have confirmed that a number of people have tested positive for COVID-19 at the training center in Tampa, Florida. The Buccaneers released the following statement: "We can confirm that there have been individuals who have tested positive for COVID-19 at the AdventHealth Training Center. We immediately activated our COVID-19 Response Plan and vacated the affected areas, which will remain closed until extensive sanitization is completed."
"The individuals who may have been exposed have already been notified and are following the established protocols, which include a 14-day quarantine period."
Although they did not confirm the number of people that tested positive, they did say that the training facilities would remain open and the team will continue to train for the 2020 season restart in September.
JOFRA ARCHER TO JOIN TEAMMATES AFTER NEGATIVE TEST
10 of Sri Lanka's players meant to travel to the UK for cricket were left at home after they tested positive for COVID-19. It looked like Jofra Archer was going to be another player down, but for the English side, when a household member fell ill. However, both of his tests came back negative and the fast bowler can now come out of isolation and is free to join the English training camp with his teammates.
06/23/2020
MORE COVID-19 TESTS COME BACK POSITIVE AT ADRIA TOUR
Grigor Dimitrov and Borna Coric were the first two tennis players to test positive after the Adria Tour in Croatia and Serbia. Following these tests, however, Novak Djokovic, Viktor Troicki, and his pregnant wife have both been diagnosed with COVID-19.
TEN PLAYERS TEST POSITIVE IN PAKISTAN CRICKET TEAM
Pakistan are set to face England in three tests and the T20ls during August and September. A total of ten players, Shabab Khan, Haider Ali, Haris Rauf, Fakhar Zaman, Imran Khan, Kashif Bhatti, Mohammad Hafeez, Mohammad Hasnain, Mohammad Rizwan, and Wahab Riaz have tested positive for COVID-19 over the last couple of days. However, Pakistan Cricket Board CEO, Wasim Khan says that the matches will go ahead, with the infected players staying behind until their tests are negative.
06/22/2020
4 MLB TEAMS SHUT DOWN TRAINING FACILITIES OVER COVID-19 FEARS
The Phils, Toronto Blue Jays, Texas Rangers and San Francisco Giants have shut down their training facilities. Five Philadelphia Phillies players have tested positive, with players or visitors and family members for the other teams showing possible COVID-19 symptoms.
TWO PLAYERS TEST POSITIVE AT ADRIA TOUR
Novak Djokovic held the Adria Tour exhibition tournament over the weekend, however, the tournament has come under scrutiny for not observing social distancing rules after two players tested positive for COVID-19. Grigor Dimitrov and Borna Coric both took part in the tournament and came into contact with multiple players, who will now also undergo COVID-19 testing.
JAPAN WITHDRAW FROM HOSTING WOMEN'S SOCCER WORLDCUP
Just three days before voting was set to take place on the 2022 Women's World Cup, Japan withdrew their bid. This comes down to the postponement of the 2020 Olympics set to take place in Tokyo, due to COVID 19. JFA (Japan Football Association) doesn't see the two tournaments happening back to back in the same country. A joint tournament between New Zealand and Australia is who they will back.
06/19/2020
LONDON MARATHON COULD STILL TAKE PLACE IN OCTOBER
Organizers of the London Marathon say that they have not given up hope that the event will take place in October. The race was originally scheduled for April 26, but was pushed back to October 4.
Uncertainty remains over whether they will be able to host the event amid the ongoing COVID-19 pandemic, but organisers are not cutting their losses just yet.
UNCERTAINTY OVER MLB RESTART
The MLB season seems to be uncertain at this stage with teams, MLB, and unions far apart in issues such as number of games, salaries, and start dates. Both the MLB and Players Union had hoped to have the season started by July 26, but that is increasingly unlikely as they fail to agree on key terms.
The players union proposed a 70-game regular-season schedule on Thursday, which was rejected by Commissioner Rob Manfred.
06/18/2020
EERIE PREMIER LEAGUE RETURN
The Premier League returned to action last night in a much anticipated evening, but it was an eerie return with no attendees in the stands. Crowd noise blasted through the speakers, but it would be remiss to admit that sporting events are not as gripping without the candid crowd. Hopefully, it won't be too long before passionate fans are seated in stadiums once more.
The first game was a tepid 0-0 draw between Aston Villa and Sheffield Utd, and later on City thrashed Arsenal 3-0 after a David Luiz nightmare.
06/17/2020
FINAL EIGHT FORMAT CONFIRMED FOR CHAMPIONS LEAGUE AND EUROPA
Officials have confirmed that the Champions League and Europa League will continue in a final eight format. The competition was put on hold due to the COVID-19 pandemic, but the final eight 'tournaments' will now be played in Germany and Portugal in August. The Women's Champions League will take place in Northern Spain.
US OPEN GIVEN THE GO-AHEAD
New York City's governor Andrew Cuomo has given the go-ahead for the US Open to take place. The tournament will take place behind closed doors from August 31 to September 13. The grand slam will be held in Flushing Meadows. The US Open has released the following health and safety plan for the tournament:
Players traveling to New York will be entitled to two rooms in an official hotel outside Manhattan. No more than two people will be allowed to a room, but competitors will also have the option of renting a private house outside Manhattan at their own expense.
Players will not need to quarantine on entering the United States, but will be tested before they begin their journey to New York.
Tests will then be carried out once or twice a week during their stay, along with daily temperature checks.
Everyone at the venue will be expected to wear a face mask, unless playing, practising or working out.
The draw for the men's and women's doubles will be half the usual size (32 instead of 64).
06/16/2020
IT'S UNLIKELY THAT THE MEN'S T20 WILL TAKE PLACE IN 2020
Cricket Australia chairman Earl Eddings has said that it is unlikely that the Men's T20 Tournament will take place this year. The tournament was scheduled to be played from 18 October to 15 November at seven venues in Australia. But Eddings has admitted that getting 16 different countries into Australia, while some of them are still at the peak of the virus, will be very difficult and unlikely.
TALKS STARTED ON FAN RETURN TO PREMIER LEAGUE
The
Premier League
is set to return on Wednesday after 100 days. The fixtures will take health and safety regulations into consideration and they will be played behind closed doors. Chief executive Richard Masters has said that they are in talks about when they can expect to have fans back in the stadiums once more, despite not having been given a clear timeframe. Masters stated: "The Premier League is back but it won't be fully back until we get those fans back inside the stadium. We're very keen to see fans back in the stadium at the earliest possible juncture when it's safe and appropriate to do so."
NASCAR ALLOWS LIMITED FAN ATTENDANCE
NASCAR was one of the first sports to come back after the COVID-19 pandemic and for the first time a limited number of fans were in attendance on Sunday in Florida.1,000 first responders and military families were allowed at its race at Homestead-Miami Speedway for the Dixie Vodka 400 NASCAR Cup Series event. Proper social distancing was put in place, all spectators had their hands sanitized, their temperatures taken and were required to wear a mask throughout the event.
06/15/2020
NFL ACADEMY UK GOES VIRTUAL
The NFL is taking another step in the UK with a virtual academy to search for up and coming stars for the 2020-2021 season. The Academy has had to go digital this year due to the COVID-19 pandemic and they are now requesting young hopefuls to send in videos of themselves completing speed, strength, and agility tests. Videos will be posted onto Instagram, tagging @NFLAcademy and using #JoinNFLAcademy, and applications should also be sent to NFLAcademy.com/apply.
Academy head coach Tony Allen stated: "We're asking athletes aged 16 to 18 to, within government guidelines and social distancing, to go to a park with someone from their household and film themselves completing the four drills that we've set,"
"These drills are recognised in our industry, similar to those used at the NFL combine.
"Once these films have been sent to us, we'll sit down with our coaching staff, evaluate and rank the athletes. Selection will be made on the players' athletic performance and open spots within the programme roster.
"We're looking for athletes who are not only good players but good students as well; who are going to work hard both on and off the field.
"We know there is competition out there as we've had more than 500 athletes register their interest already, so we're excited to see what talent we can bring into the NFL Academy."
SNOOKER WORLD CHAMPIONSHIP WILL NOT REDUCE IN SIZE
Snooker was officially brought back to life over the weekend through the Championship League in Milton Keynes. Moving forward, Snooker chief Jason Ferguson has confirmed that they expect all 144 participants to take place in the World Championship at the Crucible in July. He has stated that they are working closely with government and health officials to work around the mandatory quarantine that is in place for foreign visitors.
TOTTENHAM PLANNING A VIRTUAL FAN WALL FOR MAN UTD GAME
Tottenham host Man Utd in a much anticipated match on Friday 19 July as the Premier League starts to resume. Matches are to be played behind closed doors and as such, host teams are looking for innovative ways to give themselves a home advantage without fans in the stadium. Tottenham are looking to add a virtual fan wall.
The club released a statement stating: "We are giving supporters the chance to be part of a live video fan wall during our first ever behind-closed-doors Premier League match against Manchester United on Friday night.
"Spurs Inside is another first for the club, streamed live on our giant video screens in the stadium bowl intermittently throughout the match so that the players will know fans are watching and cheering them on.
"We are providing a select number of Season Ticket Holders and Executive Members - our regular match attenders - the opportunity to be part of this unique experience."
06/12/2020
FIVE DART EVENTS CONFIRMED IN JULY
PDC chairman Barry Hearn has confirmed that the Summer Series will take place behind closed doors in Milton Keynes at the Marshall Arena, subject to the UK Government quarantine policy on visitors from overseas. Although darts has flourished during COVID-19 due to its ability to be done virtually, dart fans from around the world will be looking forward to a return of the game in its purest form.
SCHRODERS BATTLE OF THE BRITS
Andy Murray and Kyle Edmund will be in the same team for the six-day tennis tournament which starts from June 23. The top tennis players in Britain will face off at the National Tennis Centre in Roehampton behind closed doors.
THE SKY BET LEAGUE ONE PLAY-OFF SCHEDULE HAS BEEN CONFIRMED
It's been confirmed that Portsmouth will take on Oxford United at home on Friday July 3 at 17:30. This will be followed by the match at Fleetwood when they host Wycombe at 19:30.
Return legs will then happen on July 6. The final will be played at Wembley on Monday July 13.
06/11/2020
PREMIER LEAGUE AGREES MATCHDAY PROTOCOLS AHEAD OF JUNE 17 RESTART
The Premier League shareholders held another meeting on Thursday where they all agreed to the match protocols around the number of people present at games. In total, it has been agreed that 300 people including players, staff, security, cameramen, etc. are allowed at the stadium during a game.
There will be separate zones with 37 in the red zone (20 players, 12 coaches and medical staff, and a further five other essential staff.
Persons such as analysts and cameramen are allowed in the amber zone.
All others must be located in the green zone.
DELE ALLI WILL MISS CRUNCH MAN UTD CLASH
Tottenham's Dele Alli will have to watch on as his teammates take on Man Utd in the much anticipated match between two teams fighting for Champions League places. Alli has been suspended by the FA because of a social post he made in February mocking Asians and the COVID-19 virus.
Alli has responded: "In response to the FA decision, I would like to apologise again for any offence caused by my behaviour. It was an extremely poorly judged joke about a virus that has now affected us more than we could ever have imagined. I'm grateful that The FA has confirmed that my actions were not racist because I despise racism of any kind. We all need to be mindful of the words and actions we use and how they can be perceived by others."
06/10/2020
MLS IS BACK TOURNAMENT
MLS announced that the league will return on July 8, where a group stage of soccer will be played in Florida. The group stage will be followed by knockout rounds and the winner can then take part in the 2021 CONCACAF Champions League. We'll have more details for you as they come in.
MLS commissioner Don Garber said: "The opportunity to have all 26 clubs in a controlled environment enables us to help protect the health of our players, coaches and staff as we return to play.
The

MLS Tournament

games will take place at the Walt Disney World Resort

, where the NBA is also set to restart in July.
WALCOTT OUT OF PL RESTART DUE TO INJURY
Everton will be without forward Theo Walcott when they take to the pitch in the Premier League restart. The nimble-footed forward underwent abdominal surgery on Monday and is expected to be out injured for around 4 weeks.
ANTHONY JOSHUA AND TYSON FURY HAVE AGREED TERMS FOR A TWO-FIGHT DEAL
Promoter Eddie Hearn has said that Britain's two rival champions have agreed to a two-fight deal. Fury is the unbeaten WBC heavyweight champion and Joshua holds the IBF, WBA and WBO titles. Details such as location and dates are still to be formalized.
06/09/2020
MERCEDES PRACTICING COVID-19 MEASURES AT SILVERSTONE
For the first time in over 100 days, the Mercedes team has returned to the tracks. The team have been practising the new COVID-19 safety measures ahead of the F1 return in July.
EFL CHAMPIONSHIP, LEAGUE ONE AND LEAGUE TWO CLUBS VOTE IN FAVOUR OF CURTAILMENT PROPOSALS
Should the EFL Championship, League one and League Two cut their season short, then they have voted to end their season according to the following:
"Final divisional placings will be determined on unweighted points per game (if required).

Promotion and relegation should be retained.

Play-Offs will be played in all circumstances but will not be extended (beyond four teams)"
League One and Two Clubs are meeting this afternoon to decide whether they will restart their season or vote to curtail it.
CHAMPIONS LEAGUE FINAL COULD TAKE PLACE IN MADRID
The 2020 Champions League final was due to take place in Istanbul, however, the venue could be moved after the postponement of the final due to COVID-19.
The city's mayor Jose Luis Martinez says that they would welcome the final with open arms. No final decision has been made on whether the final will take place in Istanbul and the Executive Committee will meet on June 17, after which they will be able to provide more clarity going forward.
06/08/2020
KEVIN DURANT WON'T TAKE PART IN PROJECT RESTART
Basketball fans all over the world have been left delighted at the prospect of competitive ball starting up again on July 31 as part of the project restart. The Brooklyn Nets will be without their point guard as he continues on the road to recovery from shoulder surgery. Durant confirmed that he won't be playing again this season when basketball resumes in Orlando on July 31, he's quoted in an interview with The Undefeated, " My season is over. I don't plan on playing at all. We decided last summer when it first happened that I was just going to wait until the following season. I had no plans of playing at all this season."
SUPER LEAGUE IN RESTART TALKS
The Super League has finally begun the process of getting teams back on the field. The RFL had a meeting and released the following statement:
"Last Saturday, DCMS issued the guidance for stage three: domestic matches. We've been working with them and lots of other sports on that - it builds on stages one and two.
Working Groups have already been set up for Championship and League 1 Clubs to investigate the costs, logistical issues, and potential revenue streams from playing matches behind closed doors.
A Restart Group specific to Super League has also been formed, with initial discussions last week ahead of a first meeting in the coming days. It will combine RFL and Super League Europe executives covering operations, legal, marketing, and media, in addition to representation from broadcasters and those venues that will be staging BCD matches.
As with the other stages, key factors will be protecting the welfare of everyone involved, and implementing the recommendations of the CAG: making sure you have social distancing where you can; and where you can't, you have appropriate risk planning.
We anticipate that the Restart Group will also consider stages four - cross-border matches - and five, getting crowds back in our stadia. The same applies to the Championship and League 1 Working Groups.
We're putting plans in place as to how social distancing could work at grounds, and there will be a meeting with all the Ground Safety Officers this week. The absolute priority at the moment is public health so we're not expecting anything imminently - but we need to make sure we're in the best place we can when the Government says this can happen."
06/05/2020
PREMIER LEAGUE SCHEDULE RELEASED
The Premier League is making its much anticipated return on Wednesday, June 17 with Aston Villa up against Sheffield Utd. This game will be closely followed by Manchester City vs. Arsenal later on in the night.
The full Premier League Schedule is as follows:
Weds 17th June
Aston Villa vs Sheffield United (6pm) Sky Sports
Man City vs Arsenal (8:15pm) Sky Sports
Fri 19th June
Norwich vs Southampton (6pm) Sky Sports
Tottenham vs Manchester United (8:15pm) Sky Sports
Sat 20th June
Watford vs Leicester (12.30pm) BT Sport
Brighton vs Arsenal (3pm) BT Sport
West Ham vs Wolves (5.30pm) Sky Sports
Bournemouth vs Crystal Palace (7.45pm) BBC
Sun 21st June
Newcastle vs Sheffield United (2pm) Sky Sports
Aston Villa vs Chelsea (4.15pm) Sky Sports
Everton vs Liverpool (7pm) Sky Sports
Mon 22nd June
Man City vs Burnley (8pm) Sky Sports
Tues 23rd June
Leicester vs Brighton (6pm) Sky Sports
Tottenham vs West Ham (8.15pm) Sky Sports
Weds 24th June
Manchester United vs Sheffield United (6pm) Sky Sports
Newcastle vs Aston Villa (6pm) BT Sport
Norwich vs Everton (6pm) BBC
Wolves vs Bournemouth (6pm) BT Sport
Liverpool vs Crystal Palace (8.15pm) Sky Sports
Thurs 25th June
Burnley vs Watford (6pm) Sky Sports
Southampton vs Arsenal (6pm) Sky Sports
Chelsea vs Man City (8.15pm) BT Sport
Sat 27th June
Aston Villa vs Wolves (12:30pm) BT Sport
Sun 28th June
Watford vs Southampton (4.30pm) Sky Sports
Mon 29th June
Crystal Palace vs Burnley (8pm) Amazon Prime
Tues 30th June
Brighton vs Manchester United (8:15pm) Sky Sports
Weds 1st July
Arsenal vs Norwich (6pm) BT Sport
Bournemouth vs Newcastle (6pm) Sky Sports
Everton vs Leicester (6pm) Sky Sports
West Ham vs Chelsea (8.15pm) Sky Sports
Thurs 2nd July
Sheffield United vs Tottenham (6pm) Sky Sports
Man City vs Liverpool (8.15pm) Sky Sports
NBA RETURN CONFIRMED
The NBA Board of Governors has approved the 22-team format to restart the NBA 2019-2020 season.
The 22 teams include the 8 playoff teams from each conference, as well as those within sixth games of the 8th seed. The 22 teams will play 8 seeding games and then will go into regular playoff format.
The Hornets, Bulls, Knicks, Pistons, Hawks, Cavaliers, Timberwolves, and Warriors will not play again this season. These teams will be entered into the Lottery along with the six teams that don't make the playoffs.
A tentative date of July 31 has been set with all games taking place at the Walt Disney Resort near Orlando, Florida.
06/04/2020
A LOOK AT NBA'S RETURN TO PLAY
It looks like basketball could be back with a target date of July 31. Although the return of the season is still to be officially announced, it looks like we can look forward to a new format to try and finish off the 2019-2020 regular season and playoffs. The format is expected to include 22 teams; 16 of the playoff teams, as well as all non-playoff teams that are within six games of their conference's eighth seed. As it stands, the non-playoffs teams that will make the cut include the Portland Trail Blazers, New Orleans Pelicans, Sacramento Kings, San Antonio Spurs, Phoenix Suns, and Washington Wizards. The games are set to be played in Orlando, Florida. We'll bring you more up-to-date information as more official facts become available.
06/03/2020
PREMIER LEAGUE SHAREHOLDERS' MEETINGS DUE TO TAKE PLACE ON JUNE 4 AND 11
Premier League shareholders will have meetings on June 4 and 11 to discuss issues surrounding the tentative restart of the league on June 17. Issues such as VAR, the number of subs to be used, registration of new players and returning players, and the use of neutral venues will be on the agenda.
F1 TEAMS SHOULD BE OPEN TO USING RESERVES
F1's chairman and chief executive Chase Carey has encouraged Formula 1 teams to make use of their reserve drivers should their lead driver test positive for COVID-19 ahead of the scheduled 2020 season that kicks off in Austria on July 5.
NBA RESTART PLAN TO BE CONFIRMED THIS WEEK
The NBA restart plan should be getting the stamp of approval this week. However, only the top 22 teams are expected to be included in the season. According to ESPN, the teams included in the season will be the " 16 teams currently holding play-off positions and six more teams within six games of the eighth seed in each conference".
ANZ PREMIERSHIP NETBALL TO START ON JUNE 19
With New Zealand having successfully moved to alert level 2, sports around the country are starting to resume. The ANZ Premiership Netball was halted after just one round due to the pandemic, but on June 19 the teams are set to restart the season. All games will be played without spectators at Auckland's Netball Center.
MLB DEAL GETTING CLOSER FOR RESTART DATE
Major League Baseball
and the players union have been locked in talks for a month now as they try to see eye-to-eye on when the 2020 season can get going. The two entities, until recently, remained far apart on agreeing when and how the MLB would start the 2020 season. Things seem to have moved along and the league, which could start in July, is set to contain:
82-game regional schedule and universal DH
30-man active rosters with a 20-player taxi squad
14 teams in the postseason with games played in home cities in October
06/02/2020
2020 F1 CALENDAR OPENING RACES ANNOUNCED
Formula has released the dates of the revised 2020 calendar opening races as follows:
5 July: Austria
12 July: Austria
19 July Hungary
2 August: Great Britain
9 August: Great Britain
16 August: Spain
30 August: Belgium
6 September: Italy
BOXING IN THE UK TO RESUME IN JULY
Dillian Whyte vs Alexander Povetkin and Katie Taylor vs Amanda Serrano are set to be the first fights in the UK. The sport intends to return at a behind-closed-doors venue in July.
US BOXING IN LAS VEGAS STARTING ON 9 JUNE
On 9 June, we will see the return of
US boxing
with Shakur Stevenson taking on Felix Caraballo behind closed doors. At the same event fans can look forward to seeing Mikaela Mayer fight Helen Joseph. On 12 June, Jesse Magdaleno will fight Yenifel Vicente.
SERIE A ANNOUNCES FIXTURE LIST FOR REMAINDER OF SEASON
Serie A teams will play two games a week for the rest of the season once the league restarts on June 20. Serie A will resume with the four postponed matches taking place, starting with Torino vs Parma and Verona vs Cagliari on June 20. The following day sees Inter Milan host Sampdoria while Atalanta entertain Sassuolo. The first full matchday will be on June 22 with three games, including leaders Juventus at Bologna. Lazio will play their first game two days later away to Atalanta. Juventus will host Lazio on July 20.
06/01/2020
WILL F1 RESUME IN THE UK THIS SUMMER?
The UK government has given Formula 1 the go-ahead to hold two races at Silverstone during this summer, according to reports. As per other sports, the racing body will have to provide sufficient evidence that it is safe for athletes to return, before they are given the green light.
CHAMPIONSHIP TO RESTART WEEKEND OF THE 20TH OF JUNE
The EFL has announced that the Championship will restart on the weekend of June 20, subject to all safety requirements and government guidelines being met. The EFL is planning to complete the season with the play-off final on or around July 30.
RUGBY LEAGUE ASHES SERIES CANCELED
England was set to take on Australia in the revived Ashes Rugby competition in October and November. This was the first time the tournament was to take place after a 17-year absence, but rugby officials in both countries agreed to cancel the tournament due to COVID-19. RFL chief executive Ralph Rimmer said:
"We make this announcement with great reluctance and disappointment, as we had been looking forward so much to welcoming the Kangaroos for the revival of the Ashes in 2020 - and the prospect of the series had captured the imagination of our players, broadcast and commercial partners, supporters and media alike.
However the current circumstances have had a seismic impact on rugby league, as on all other sports, and we all now need to give in order to find solutions for the greater and longer term good of the game.
After regular discussions with the ARLC over the last few months, combined with those within our domestic competitions, we have concluded the right thing to do for the game as a whole is to make this decision now."
29/05/20
NBA EXPECTED TO ANNOUNCE SEASON RESTART SOON
NBA league owners are meeting today (Friday 05/29) to discuss the season's return. However, we aren't expecting any official announcement about a restart date for the 2020 league. Additionally, we don't have any scoop on the format the league will take when it returns. Word on the street is that play will return to a single site on the Disney Campus, in Orlando, in mid-late July. It's unclear how many teams would be returning to the court when this happens. Our best guess is that the 16 current playoff teams will duke it out in the group stage, with the addition of the four next-best teams. The remaining 10 would effectively be out of the running for the 2020 season. According to current standings, the tiers would be as follows: Tier 1: Bucks, Lakers, Raptors, Clippers Tier 2: Celtics, Nuggets, Jazz, Heat Tier 3: Thunder, Rockets, Pacers, 76ers Tier 4: Mavericks, Grizzlies, Nets, Magic Tier 5: Trail Blazers, Pelicans, Kings, Spurs According to Kevin O'Connor of The Ringer:
"The NBA is working on approaches to fairly balance the groupings, such as limiting each group to only three Western Conference teams, according to multiple front office sources. Drawings for the group stage could be televised, league sources say.
As an alternative to having groups randomly selected, multiple league sources say the league has considered allowing Tier 1 teams—the Bucks, Lakers, Raptors, Clippers—to draft their own groups.
Teams would play opponents within their own groups twice, meaning every team would play eight games. The two teams in each group with the best record would move on."
Other possible scenarios include seeding playoffs irrespective of conference, or even a soccer World Cup-style pool play system. It's a hard call to make since more teams on the roster means higher chances of spreading the virus — so negotiations could still take some time. Rest assured, whatever the final decision may be, you'll read it here first.
ENGLISH FOOTBALL KICK-OFF DATE ANNOUNCED
English football is back! Shareholders agreed in a meeting on Thursday to restart the 2019/2020 regular season on June 17, after it was halted for three months due to the coronavirus. The season will only resume provided that all safety requirements are in place to further prevent the spread of the pandemic. A steaming head-on-head from Manchester City v Arsenal and Aston Villa vs Sheffield United will kick off on that date, while a full fixture will go ahead as normal on the weekend of June 19 – 21. The last game to be shut down in the league was on March 9 with Leicester vs Aston Villa, and all other English professional football was suspended four days later. In total, there are 92 fixtures still left to play and all of them will be broadcast live in the UK. The return date is still conditional on the go-ahead being given by the government. Players will be tested twice a week, and those who test positive will be expected to self-isolate for 7 days.
WILL LIVERPOOL FINALLY BECOME CHAMPIONS THIS SEASON?
Liverpool appears certain to be crowned the English football league champions after 30 years of trying — if you ask Liverpool fans, anyway. Before the league was suspended, Jurgen Kloop's club was 25 points clear of Man City and only two wins away from taking the league, while Aston Villa, Bournemouth, and Norwich City are in relegation. When the season returns, it might still be impossible for Man City to catch Liverpool even after two more wins. The Reds also need 19 points from the 27 remaining to beat Man City's total of 100 points from the 2017/18 season. In other news, some of Liverpool's games, such as the home fixture at Anfield, might be moved to neutral venues to prevent fans from congregating outside the ground violating the country's social distancing laws.
IT'S A BATTLE ALL ROUND
The top four seats in the football competition are rather tight; with Man City, Leicester and Chelsea currently occupying the spots, and the Reds are certain of their place. Man City, however, cannot compete in the competition after getting banned for financial fair play breaches. This is unless their suspension is overturned, given the appeal. Norwich, Aston Villa, and Bournemouth are at the bottom in the English league and hoping not to sink, with Norwich only being six points behind. Maybe they will show the same fire they had against Leicester in February? West Ham and Brighton are still far from mercy, while Watford is begging for it despite their revival under manager Nigel Pearson. So far, 2,752 coronavirus tests have been conducted across the league, and only 12 people have tested positive. Top-flight clubs have voted to return to contact training.
Statement from the League:
"
Shareholders today agreed to a new provisional restart date for the 2019/20 season of Wednesday 17 June, provided that all safety requirements are in place.
Aston Villa v Sheffield United and Manchester City v Arsenal postponed due to the Carabao Cup final, will now take place on 17 June, followed by a full match round beginning on Friday 19 June.
Due to COVID-19, matches will take place behind closed doors.
"
BET ON THE SOCCER
BetMGM is delivering all the
sports betting
action for the league this season. At our sportsbook casino, you will find the
best soccer odds
on live-action, futures, and outrights. We also offer our patrons the best sports betting specials, including free bets and enhanced odds on soccer games and other sports such as
American football
, cricket, rugby, tennis, and more. Join BetMGM and start betting on soccer odds today!
THINGS ARE LOOKING BRIGHT FOR THE NHL
The NHL is looking to come back for a 24-team playoff by no later than July 1. The teams in the league will start voluntary practice in June with the champion crowned during fall.
PGA TOUR RETURNS ON JUNE 11
The
PGA Tour
is scheduled to return on June 11, 2020 with the Charles Schwab Challenge in Fort Worth, Texas.
SERIE A RETURNS ON JUNE 20
Serie A has been given the greenlight by Italy' sports minister to kick off on June 20. The league matches were cancelled back in March as the coronavirus pandemic worsened in some parts of the country. The teams have at least 12 or 13 remaining fixtures to play, and players are expected to start training this week.
DOMESTIC CRICKET ON HOLD UNTIL AUGUST 1
England and Wales Cricket Board have confirmed additional delays for the start of the cricket season. Domestic cricket is only set to continue August 1, 2020 at earliest, while following government and health expert guidance. Other plans such as on what grounds to play on and supporter format are still being discussed.
05/28/2020
PREMIER LEAGUE KICKS OFF ON JUNE 17, 2020
Hot off the press: It's just been announced that the English Premier League is scheduled to return on Wednesday, June 17, following a recent discussion with league clubs. The season is expected to begin with games between Aston Villa vs Sheffield United and Man City vs Arsenal. The full fixture list is set to go ahead as normal for the weekend June 19-21, and in total there are still 92 fixtures still to play. Players and staff will be tested twice a week and those who are found positive will self-isolate for a period of 7 days.
BOXING AND MMA RETURN TO LAS VEGAS
Boxing and mixed martial arts will return to Las Vegas, as the ban on combat sports due to the coronavirus pandemic has been lifted. The fighting events will be held indoors with no spectators.
NATIONAL LEAGUE TO HOST PLAYOFFS
The Football Association has given the National League the go ahead to extend their season beyond the set May date, meaning that they can now host playoffs. However, there has not been any decision yet on how promotions, final standings and relegation will be decided.
WEST INDIES' TOUR OF ENGLAND COULD GET GREEN LIGHT
Cricket bosses are set to approve the West Indies' England tour on Thursday, May 28, 2020. A "robust and safe plan" will be detailed to the board and formal consent will be given for cricket's first international tour since the start of the COVID-19 pandemic.
T20 WORLD CUP TO GO AHEAD AS PLANNED
The ICC have dismissed reports that they will be postponing the T20 World Cup, and insist that they are planning for it to take place. The set date for World T20 is October and November, 2020, in Australia.
05/26/2020
BIG WEEK FOR PREMIER LEAGUE
The government in the UK has given guidelines to clubs in the top soccer league for players to start contact training. These guidelines will be discussed today with managers, club captains and club representatives. The clubs will then vote on whether they should return to close contact training on Wednesday. The clubs will meet again on Thursday to further discuss Project Restart and how they would end the season fairly if they are unable to finish the season.
WILL SERIE A RESUME IN ITALY SOON?
Clubs in Italy's top soccer league voted for a restart on June the 13th if all goes according to government guidelines. However, Giovanni Malago, head of Italy's Olympic committee (CONI) believes that there could be some problems with getting all the remaining fixtures played.
NEW NHL FORMAT POSSIBILITY
The NHL Players' Association executive board started voting last week on a proposed 24-team, conference-based playoff format for a potential restart to the 2019-20 season this summer.
MLB RESTART RELIES ON 'DIZZYING ARRAY OF MOVES'
The challenges for the MLB season to restart may seem insurmountable to most. The league needs to get the cooperation of 27 cities, a foreign country, 200,000 COVID-19 tests, and the guarantee that they won't interfere with the government's effort to fight and contain the pandemic. If they manage to pull this off within the stated time, then the season could restart by July the 4th.
05/22/2020
THREE DIFFERENT TESTING OPTIONS FOR ENGLAND'S SECOND SOCCER LEAGUE
Health and football officials have given players in the UK's second tier of soccer the opportunity to either get tested by the club, to have their own medical staff conduct their tests, or to do their own tests at home and present it to the club.
SILVERSTONE HOPEFUL OF SUMMER GO AHEAD
Stuart Pringle, the head of Silverstone is optimistic that the races planned for the British summer will go ahead. Personnel involved in the GP races will have to undergo strict quarantine and testing every two days.
SIX EXTRA RACES ADDED TO ASCOT
Set to kick off on the 16th of June, Ascot is set to show 6 extra races that will all be televised and done behind closed doors.
05/20/2020
SIX POSITIVE CASES FOR PREMIER LEAGUE AS TRAINING RESUMES
The Premier League has confirmed that a total of 6 positive cases have been identified from the 748 tests that they carried out on Sunday and Monday before Premier League teams returned to training. Watford has confirmed that one player and two staff members have tested positive. Ian Woan, the assistant manager of Burnley has been confirmed to be one of the six too.
All of the players and staff that have tested positive will now go into self-quarantine, where they will be tested again in 7 days and continually after that until they return negative results.
PREMIER LEAGUE RETURNS TO TRAINING
After a unanimous vote from clubs and stakeholders on Monday, Premier League clubs will begin small group, no contact training at their grounds again this week. Training will be done under strict health and safety conditions such as players driving themselves to training and returning home to shower and wash their clothes straight after training. The pitch, goals and balls will all be sanitized and players and staff will undergo rigorous testing.
05/18/2020
HOUSTON ROCKETS, LA CLIPPERS TO REOPEN FACILITIES ON MONDAY
The Los Angeles Lakers opened their facilities over the weekend for voluntary player workouts. This comes as more teams, like the Houston Rockets look to get players back into training. According to general manager Daryl Morey, the Rockets will reopen their facilities to players on Monday and follow strict health and safety protocols.
LA LIGA CLUBS BACK IN TRAINING
Spanish football has seen the return of player training to clubs that are part of the top two divisions. Players may train in groups of 10 or less the La Liga has confirmed.
RORY MCILROY AND DUSTIN JOHNSON WIN CHARITY SKINS MATCH IN FLORIDA
Televised golf returned to TV screens for the first time this weekend since the outbreak of COVID-19. The charity match in Florida took place with no spectators and players carried their own bags.
05/15/2020
ATP TOUR AND INTERNATIONAL TENNIS FEDERATION HAVE EXTENDED THEIR SUSPENSIONS UNTIL JULY 31
There will be no professional tennis until the end of July after the ATP and WTA Tours extended their suspension until July 31 due to the ongoing coronavirus pandemic.
BELGIAN FORMULA ONE GRAND PRIX COULD CONTINUE WITHOUT SPECTATORS IN JULY
The Belgian Formula One Grand Prix, scheduled for the end of August but threatened by the COVID-19 pandemic, can go ahead without spectators, regional authorities said on Friday. However, series organizers are planning to get going in July with two races behind closed doors. More updates here as we get them.
LEAGUE ONE FAILS TO REACH RESOLUTION ON WHETHER TO CONTINUE OR CANCEL SEASON
League One's short-term future remains up in the air after talks this morning failed to reach a resolution. Clubs in the third tier are split on whether to continue or curtail the season, while a solution has been proposed for teams in the top 10 to compete in a play-off shootout to win promotion.
WOMEN'S BUNDESLIGA TO RESUME ON MAY 29 PENDING APPROVAL FROM AUTHORITIES
The top division of Women's football in Germany is set to resume on May 29 if the league meets health and safety conditions outlined by German and Football authorities. We'll provide an update as soon as an official statement is released.
05/13/2020
PGA TOUR DETAIL STRICT PROTOCOLS FOR RETURN TO COMPETITION
Competitive golf is set to resume next month and the PGA Tour has set out strict practices for all to follow before they can play. The details of this hygiene regimen includes hand washing, disinfecting, limited staff members, limited journalists and continual testing to name just a few.
PREMIER LEAGUE DETAILS FOR PLAYERS TO RETURN TO TRAINING
In order for players in the UK's Premier League to get back into group training there are strict measures that they must follow. Some of these details include driving to and from training alone, disinfecting kit, balls, fields, and goal posts; no groups larger than 5 players, only key staff and practice sessions to not be longer than 75 minutes. This and of course regular testing, temperature checking, and other medical evaluations will be made for many months to come.
05/12/2020
DIAMOND LEAGUE ANNOUNCE REVISED 2020 CALENDAR
The Diamond League has announced a new provisional calendar for 2020 because of the ongoing COVID-19 pandemic.
Due to the crisis, the flagship series, which was set to start in April, has been heavily affected with various meetings postponed.
Organizers have confirmed that the new opening date for the 2020 calendar is August 14 when Monaco is scheduled to host its event.
ICC POSTPONES WOMEN'S WC 2021 AND MEN'S U19 WC 2022 QUALIFIERS
The International Cricket Council (ICC) on Tuesday postponed the qualifying events for the 2021 Women's World Cup and the 2022 men's Under-19 showpiece in July owing to the COVID-19 pandemic.
05/11/2020
PREMIER LEAGUE RETURN TO BE DISCUSSED ON FRIDAY
A document setting out 'Project Restart' will be discussed at a Premier League club meeting on Friday.
PRO SPORT IN UK COULD RESUME IN JUNE
Top-level sport in England could restart behind closed doors from June 1 but spectators may not be able to attend venues until a Coronavirus vaccine is found.
05/07/2020
SPANISH PLAYERS GET TESTED AHEAD OF RETURN TO TRAINING
Players from a variety of Spanish clubs such as Real Madrid, Villareal, and Barcelona have reported for Coronavirus testing as they look to resume training. This is ahead of a hopeful restart to the Spanish League in the next few weeks.
05/06/2020
UFC IS THE FIRST SPORT BACK
Ferguson will take on Gaethje on the 9th of May at the Veterans Memorial Arena. UFC is the first professional sport to return after the outbreak of COVID-19, which halted the sports world in its tracks.
PGA EXTENDS TOUR ELIGIBILITY
Players who were able to play in some PGA events without a tour card for the 2019/20 season will have their eligibility exemption carried over to the 2020/21 campaign.
24 MONTHS UNTIL FULL PL STADIUMS ALLOWED?
The Premier League could return behind closed doors soon but it could be up to two years until full stadiums are allowed in the top-flight, according to Professor Tim Spector from Kings College London.
05/05/2020
ALL NHL PLAYERS MUST FOLLOW QUARANTINE ORDERS BEFORE RESUMING SEASON
Non-Canadian resident players will need to follow quarantine protocols when they arrive in Canada to join their respective teams. Prime Minister Justin Trudeau said, "Certainly at a strict minimum, anyone who arrives from another country will have to follow all the rules of quarantine in an extremely strict manner, but we're not there yet in our discussions with the NHL."
NFL MOVES INTERNATIONAL GAMES BACK TO U.S.
The NFL announced that it has moved the 2020 season's international games back to the U.S. The entire season will be played in NFL teams' stadiums under consistent protocols focused on the well-being of players, personnel and fans.
MLS PLAYERS CAN RETURN TO WORKOUT
MLS announced that players can voluntarily return to their teams' fields and start individual training as of May 6th. Emphasis will be placed on maintaining distance between players.
SOUTH KOREA'S K-LEAGUE RESUMES
The K League, South Korea's professional soccer league, will resume behind closed doors on May 8th. It will be broadcast in several countries around the world.
LA LIGA SET TO RESUME SOON
La Liga is aiming to resume behind closed doors in mid-June. Spain's Prime Minister said, "We already started to allow individual training sessions for team sports, we hope [a return] will come sooner rather than later but we'll see it first on television rather than in the stadiums, I'm afraid."
05/01/2020
GOLF'S EUROPEAN MASTERS CANCELLED
The European Masters golf tournament scheduled for August in Switzerland has been cancelled.
PARIS SAINT-GERMAIN CROWNED LIGUE 1 CHAMPIONS
After French season called off, PSG have been crowned Ligue 1 champions, which has had a backlash from clubs such as Lyon, who are considering legal action due to missing our on Europa League action by 1 point.
HUNGARIAN GP CLOSED TO FANS
The Hungarian Grand Prix, due to be held at the Hungaroring in August, will not be open to fans.
2020/21 NHL SEASON COULD START IN DECEMBER
The NHL is in no rush to return from its shutdown, with commissioner Gary Bettman saying the end of the current season could push back the start of next season as far as December.
Speaking Thursday on NHL Network, Bettman said, "We have a great deal of flexibility in terms of when we can start. There's no magic for next season of starting in October as we traditionally do.
"If we have to start in November or December, that's something that will be under consideration."
PRIMERA LIGA RETURN DATE
Portugal's government says the country's top-flight football league, the Primeira Liga, will be allowed to resume on May 30. This is only possible if all health and safety requirements are put in place.
CHURCHILL DOWNS TO OPEN
Churchill Downs, the home of the Kentucky Derby, said on Thursday it will open for spectator-free racing on May 16 under strict guidelines to mitigate risks from the COVID-19 pandemic and hopes to have fans in attendance for its famous race in September.
04/30/2020
HALL OF FAME BASEBALL EVENT CANCELLED
The Baseball Hall of Fame weekend and induction was cancelled on Wednesday due to health and safety concerns associated with the novel coronavirus outbreak.
04/29/2020
GERMAN, DUTCH, FINNISH MOTOGP RACES CANCELLED
MotoGP's German, Dutch and Finnish rounds in June and July have all been cancelled due to the COVID-19 pandemic, the sport's governing body and promoter has announced.
LIGUE 1 SEASON OVER
The Ligue 1 and Ligue 2 seasons will not resume after the French Prime Minister announced no sporting events, even those behind closed doors, could take place before September.
ECB TO DECIDE WHEN TO LAUNCH THE HUNDRED
The immediate future of cricket's inaugural Hundred competition will be decided today.
04/28/2020
UEFA SET DATE FOR 'RESTART PROPOSALS'
The Premier League and other European leagues have been given until May 25 by UEFA to provide plans to restart their season.
Tokyo 2020 president Yoshiro Mori says Japan would 'scrap' Olympics if not held in 2021.
The 2020 Tokyo Olympic Games have been rescheduled to start on July 23, 2021 after being postponed due to coronavirus.
04/24/2020
WOMEN'S EUROS RESCHEDULED FOR 2022
UEFA executive committee has confirmed that the Women's Euros that were to take place in June 2021, have been rescheduled to be played in the UK in July 2022.
CHAMPIONS LEAGUE AND EUROPA LEAGUE COULD BE DECIDED ON SPORTS MERIT
UEFA published a guideline for European football in which they encourage all major leagues to finish their season where it is safe to do so.
However, there will be special permission given to leagues that cannot be completed for good reason to call their season based on sporting merit. Essentially, this means that clubs will be ranked according to a points per game basis, which will then determine who qualifies for the Champions League and Europa going into next season.
04/23/2020
PROPOSED SPORTS CALENDAR FOR 2020
As is, some sports are set to go ahead in the coming months. Many of these events will be done behind closed doors and with other Coronavirus safety measures in place. The dates of these events could change according to specific government requirements and safety issues as the world of sport adapts to the new normal.
April:
June:
Women's PGA: 25-28

French F1 Grand Prix: 26-28
July:
Austrain F1 GP: 3-5

Formula E - NYC: 11

X-Games: 16-19

British GP: 17-19

F1 Hungary: 31 - Aug 2nd

NBA and NHL hope to resume by July
August:
USPGA: 6-9

Women's Evian Championship 6-9

Women's Open 20-23

Indy 500: 23

F1 Belgian GP: 28-30

PGA Tour Championship: 27-30

Tour de France: 29-Sept 20

US Open Tennis: 31: Sept 13

It is hoped that the Europa League and Champions League Final will be played in August
September:
Kentucky Derby: 5

Women's Golf- ANA Inspiration: 10-13

US Open Golf: 17-20

French Open: 24-Oct 4

Tentative date for NFL week1
November:
The Masters: 12-15

ATP Finals Tennis: 15-20
December:
The FIFA Club World Cup could be played in Qatar in December 2020.
04/22/2020
BERLIN MARATHON WON'T GO AHEAD
Public gatherings of 5,000 people or more have been banned in Germany until late October and as such, the Berlin Marathon, due to take place in September, is unlikely to take place.
THE NETHERLANDS BANS PROFESSIONAL SPORT UNTIL SEPTEMBER
All public gatherings have been banned in the Netherlands until the 1st of September, which means that the 2019/2020 top tier football season will not be completed.
UEFA 'STRONGLY RECOMMENDS' LEAGUES COMPLETE SEASONS
After a video conference with its 55 members, UEFA, Europe's football confederation, pushed for leagues to conclude their seasons, but it is ready to hear requests for possible cancelations.
"There was a strong recommendation given to finish domestic top division and cup competitions, although it is understood that there may be some special cases," UEFA said in a statement.
UEFA President Alexander Ceferin recently said that ending seasons prematurely could endanger participation in continental competitions.
04/20/2020
BRITISH GP SET FOR JULY 19 AND COULD HOST CONSECUTIVE RACES
Silverstone circuit boss Stuart Pringle has said that Silverstone are willing to host two successive grands prix to assist Formula 1 get back on its feet in the aftermath of COVID-19. It's understood that both events would be held without spectators.
CRICKET: SOUTH AFRICA TOUR TO SRI LANKA POSTPONED
The South African cricket team was set to travel to Sri Lanka and play 3 ODIs and 3 T20 matches against their hosts at the beginning of June. The tour will be rescheduled as soon as it is safe to resume international cricket.
04/17/2020
COMRADES MARATHON POSTPONED
Athletics South Africa has confirmed that the Comrades Marathon has been postponed. The world-famous marathon was set to take place on Sunday the 14th of June 2020. Officials are yet to release the date when the marathon might take place.
COMPLETE LIST OF GOLF TOURNAMENTS CANCELLED OR POSTPONED DUE TO CORONAVIRUS
April 9-12 - The Masters (rescheduled for November 12-15)
May 14-17 - PGA Championship (rescheduled for August 6-9)
June 18-21 - US Open (rescheduled for September 17-20)
July 16-19 - The Open
WOMEN'S MAJORS
April 2-5 - ANA Inspiration (rescheduled for September 10-13)
June 4-7 - US Women's Open (rescheduled for December 10-13)
July 23-26 - Evian Championship (moved to August 6-9)
PGA TOUR
March 11-14 - The Players Championship
March 18-21 - Valspar Championship
March 25-29 - WGC-Dell Technologies Match Play
March 26-29 - Corales Puntacana Resort & Club Championship (postponed)
April 2-5 - Valero Texas Open
April 16-19 - RBC Heritage (rescheduled for June 18-21)
April 23-26 - Zurich Classic of New Orleans
April 30-May 3 - Wells Fargo Championship
May 7-10 - AT&T Byron Nelson
May 21-24 - Charles Schwab Challenge (rescheduled for June 11-14)
May 28-31 - Rocket Mortgage Classic (rescheduled for July 2-5)
June 4-7 - The Memorial Tournament (rescheduled for July 16-19)
June 11-14 - RBC Canadian Open
EUROPEAN TOUR
March 5-8 - Magical Kenya Open
March 19-22 - Hero Indian Open (postponed)
April 16-19 - Maybank Championship (postponed)
April 23-26 - Volvo China Open (postponed)
April 30-May 3 - Estrella Damm NA Andalucia Masters (postponed)
May 9-10 - GolfSixes Cascais
May 21-24 - Made In Denmark (postponed)
May 28-31 - Dubai Duty Free Irish Open (postponed)
June 4-7 - Trophee Hassan II (postponed)
June 11-14 - Scandinavian Mixed hosted by Annika and Henrik
June 25-28 - BMW International Open
July 2-5 - Open de France
July 9-12 - Scottish Open (postponed)
August 20-23 - Czech Masters
ASIAN TOUR
March 12-15 - Royal Cup (postponed)
March 25-28 Bangabandhu Cup Open (postponed)
LPGA TOUR
Feb 20-23 - Honda LPGA Thailand
Feb 27-March 1 - HSBC Women's World Championship
March 5-8 - Blue Bay LPGA
March 19-22 - Founders Cup (postponed)
March 26-29 - Kia Classic (rescheduled for September 24-27)
April 15-18 - Lotte Championship (postponed)
April 23-26 - Hugel-Air Premia LA Open (postponed)
April 30-May 3 - LPGA Mediheal Championship (postponed)
May 14-17 - The Pelican Women's Championship (rescheduled for November 12-15)
May 21-24 - Pure Silk Championship
May 29-31 - The Shoprite LPGA Classic (rescheduled for July 31-August 2)
June 11-14 - Meijer LPGA Classic (postponed)
LADIES EUROPEAN TOUR
March 19-22 - The Saudi Ladies Championship (rescheduled for October 8-11)
May 7-9 - Jabra Ladies Open (rescheduled for June 18-20)
June 4-7 - Lalla Meryem (postponed)
June 11-14 - Scandinavian Mixed hosted by Annika and Henrik
SENIOR MAJORS
May 7-10 - Regions Tradition (rescheduled for September 24-27)
May 14-17 - KitchenAid Senior PGA Championship
June 25-28 - US Senior Open Championship
July 23-26 - The Senior Open Championship (postponed)
OTHER EVENTS
Feb 12-15 - Women's Amateur Asia Pacific (rescheduled for October 7-10)
April 1-4 - Augusta National Women's Amateur
July 9-12 - US Senior Women's Open Championship
PGA Tour Series-China: Season shortened from 14 to 10 events
Mackenzie Tour - PGA Tour Canada: First six events of season postponed
04/16/2020
GERMANY ANNOUNCES EVENTS BAN
German Chancellor Angela Merkel announced some updated coronavirus measures on Wednesday evening. Part of these new measures is the banning of public gatherings such as sports and concerts. This means that the Bundesliga, if completed, will be done so behind closed doors.
04/15/2020
TOUR DE FRANCE POSTPONED
Due to begin on 27 June in Nice, the Tour de France has been postponed until August the 29th 2020.
04/14/2020
NFL DRAFT IS SET TO LOOK VERY DIFFERENT IN 2020
What was meant to be the most glamorous Draft event in history, is certainly going to go down as unique, but not in the way originally intended. For the first time, the draft was to be held in lavish Las Vegas and players were going to be transported by boat to the fountain of Hotel Bellagio.
Last week, NFL commissioner Roger Goodell announced all teams would be drafting from home, not taking over conference suites in hotel rooms as some had been planning. Most business will be done over the phone and tech such as FaceTime and email will also play an important role.
INTERNATIONAL FOOTBALL MAY NOT RETURN UNTIL 2021
Due to the global coronavirus pandemic, a FIFA vice president, Victor Montagliani, says that international football (soccer) may have to wait till 2021 to resume. This is due to the need for domestic leagues to finish up and the unlikely chance of international travel so soon after the virus is somewhat contained.
04/09/2020
NRL CONFIRMS RETURN DATE
The ARL (Australian Rugby League) has confirmed that games are set to resume on 28 May if it is safe to do so. They will be keeping up to date with the government guidelines and will only go ahead if the safety of players, staff and fans is at the required level.
AUSTRALIA'S TOUR OF BANGLADESH POSTPONED
The Australian cricket team were due to play two test matches as part of the World Test Championship against Bangladesh in June. The games will be played at when a later date can be agreed on.
04/08/2020
DANA WHITE ANNOUNCES PLAN FOR UFC TO CONTINUE
According to
CNN
, UFC owner Dana White has said he plans for UFC fights to go ahead using some out-the-box thinking. Here's part of that TMZ Sport interview:
White told TMZ Sports on Monday that he is a "day or two away" from securing a private island which will host the upcoming event, and subsequent fight nights.
"We're getting the infrastructure put in now so I'm going to start doing the international fights too," he said.
"I won't be able to get international fighters, all of them, into the US, so I have a private island. I'm going to start flying them all into the private island and doing international fights from there. So as of April 18, the UFC is back up and running."
White also added that rigorous testing will be mandatory for COVID-19 screening to ensure fighters' safety.
CANADIAN GRAND PRIX CALLED OFF
The 2020 Canadian Grand Prix, scheduled to take place June 12-14, has been postponed indefinitely.
FIFA ANNOUNCES CORONAVIRUS GUIDELINES
FIFA has released the following statement with regard to COVID-19 guidelines:
"With the current suspension of play in most countries, it is now obvious that the current season will not end when people thought it would," read a statement released following a meeting of the Bureau of the FIFA Council on Tuesday.
"Therefore, it is proposed that contracts be extended until such time that the season does actually end. This should be in line with the original intention of the parties when the contract was signed and should also preserve sporting integrity and stability."
The governing body also added that no new contracts should come into play until the season starts.
In terms of transfer windows, FIFA said it "will be flexible and will allow the
relevant transfer windows to be moved so they fall between the end of the old seasonand the start of the new season."
04/07/2020
FIFA'S CORONAVIRUS WORKING GROUP WILL ANNOUNCE ITS RECOMMENDATIONS FOR CLUB FOOTBALL WITHIN THE NEXT 24 TO 48 HOURS
The administration and top executives are expected to announce plans for the commencement of football in the next few days. They want to be as flexible as possible in order to accommodate the completion of all leagues, when it is safe to do so. They are also considering extending the contracts of players that were going to expire at the end of the season and moving the transfer dates.
NEW PROPOSED GOLF CALENDAR
On Monday April 6, golf's governing bodies announced a proposed golf calendar for the year's tournaments that have been impacted by coronavirus. The proposed dates are as follows:
The Open Championship: Canceled

PGA Championship: August 6-9

US Open Tournament: September 17-20

Ryder Cup: September 25-27

Masters: November 12-15

Tour playoffs will now finish on Labor Day, Monday September 7.
ESPORTS INDUSTRY TO SUFFER FROM COVID-19 DESPITE BEING ABLE TO CONTINUE
CEO and co-founder of Team Vitality, Nicolas Maurer, says that Esports is set to take a knock from the coronavirus pandemic, despite having an online platform. This is because the frequent in-person tournaments that take place between 30-36 weeks in a year.
Esports can continue online but will undoubtedly take a financial hit.
UEFA SENDS LETTER TO CLUBS DETAILING PLANS FOR THE REST OF THE SEASON
It seems that UEFA only plans on canceling European soccer competitions and leagues as an absolute last resort. The association has sent a letter to clubs detailing that European leagues and competitions could resume in July/August in a condensed soccer tournament.
THE OPEN CHAMPIONSHIP
The Open Golf Tournament, or British Open, will be canceled this summer and next played in July 2021. Reigning champion, Irishman Shane Lowry, will have a longer wait than anticipated to defend the title he so gloriously won in his native country in 2019. Rory McIlroy, meanwhile, will have to wait a little longer to add to his four major haul, having not won one since 2014.
2020 OPEN CHAMPIONSHIP TO BE CANCELLED
Golf Digest expects the 2020 Open Championship, which was set to take place at Royal St. George's in July, to be canceled following the cancelation of Wimbledon.
WIMBLEDON CANCELLED
The 134th Wimbledon Championship has been canceled for the first time since WWII. The All England Lawn Tennis and Croquet Club called off the 2020 Wimbledon Championship on Wednesday the 1st of April. The Championship will take place from June 28th - July 11th 2021.
FATE OF WIMBLEDON TO BE DECIDED TODAY
Wimbledon Chiefs will meet today, Wednesday April 1st, 2020 to decide whether to cancel the upcoming tournament for the first time in 75 years.
2021 OLYMPIC DATE SET
The official date of the 2021 Olympics has been set and the opening ceremony will take place on July 23, 2021.
THE NBA WILL BE PLAYED BEHIND CLOSED DOORS WHEN IT RESUMES
This is according to ESPN's Brian Windhorst, who sees the basketball league only breaking the current hiatus by following the precedent set by China in their domestic sport leagues.
OLYMPICS DATE TO BE DECIDED THIS WEEK
Tokyo 2020 organizing committee president Yoshiro Mori expects the new date for the postponed Olympic Games to be decided this week. The committee is set to decide whether the Games take place in spring or summer.
NHL POSTPONEMENTS ANNOUNCED
Yesterday, the NHL announced that the 2020 NHL Scouting Combine, the 2020 Bridgestone NHL Awards, and the 2020 NHL Draft have been postponed due to the uncertainty resulting from the coronavirus.
The place, time, and format of the 2020 NHL Draft and Draft Lottery will be announced in due course. Keep an eye on this page for breaking news as it emerges.
OLYMPICS POSTPONED
A few days ago, a spokesperson for the international Olympic Committee indicated the 2020 Summer Olympics in Tokyo will be postponed, though the announcement was at first, unofficial. However, on March 24,
Japanese Prime Minister Shinzo Abe and the IOC officially announced that the 2020 Tokyo Olympics will be delayed "beyond 2020 but not later than summer 2021."
Sports associations across the globe are shutting down events in the face of one of the most severe health crises we've faced in generations: COVID-19. This not only has a massive impact on the athletes and sports franchises themselves but also leaves us as sports fans and bettors without our favorite leagues and games to watch. The response from sports organizations has been to hold matches in empty stadiums, postpone sports events until further notice, or cancel them outright. Sports officials have no choice but to put the health of fans and athletes first, but broadcasters and commercial partners will want to avoid heavy financial losses while teams and players will do all they can to dodge the fallout to track records and individual careers. We're watching the situation closely and will bring you on-the-minute updates of your favorite sportsbook codes – the matches, events and seasons that have been canceled or postponed, and when they're likely to start up again. Bookmark this page and watch this space for more updates as things progress.
ATHLETICS
WORLD ATHLETICS INDOOR CHAMPIONSHIPS & CANADIAN MASTERS INDOOR CHAMPIONSHIPS
The World Athletics Indoor Championships that were to be held March 13 - 15 2020, in Nanjing, China, has been postponed until March 19 - 21 2021, and the 2020 Canadian Masters Indoor Championships will not take place at all.
COLLEGE ATHLETICS INDOOR AND OUTDOOR CHAMPIONSHIPS
The College Athletics Indoor Championships and Outdoor Championships have been canceled for 2020.
WORLD TRIATHLON SERIES
The World Triathlon Series event in Abu Dhabi has been postponed until further notice. Keep checking in for updates.
2020 BOSTON MARATHON
Set to take place on April 20 2020, the 2020 Boston Marathon has been moved to September 14. We'll keep you updated if anything changes.
SCHNEIDER ELECTRIC MARATHON DE PARIS
The Schneider Electric Marathon de Paris will not see runners take to the streets until October 18, 2020.
OSIM SUNDOWN MARATHON
The Osim Sundown Marathon that would have been held on May 23 in Singapore, has been canceled for the first time in the race's 13 year history.
TORONTO MARATHON AND VANCOUVER SUN RUN
Both the Toronto Marathon scheduled for May 3, 2020, and the Vancouver Sun Run set for April 19, 2020, have been canceled outright.
LONDON MARATHON
The iconic London Marathon has been moved from April 26 to October 4, 2020. Check back here daily for any updates or changes.
THE WORLD HALF-MARATHON CHAMPIONSHIPS IN POLAND
The World Half-Marathon Championships have been postponed, and are set to return to Poland on October 17, 2020.
VIENNA CITY MARATHON AND HALF-MARATHON
The Vienna City Marathon and Half Marathons have been canceled outright and will return in 2021.
COMRADES MARATHON
The Comrades Marathon in South Africa is still set to take place on June 14, 2020, but an official decision on cancelation or postponement will be made on April 15.
JERUSALEM MARATHON
The Jerusalem Marathon has been postponed and is scheduled to take place on November 6, 2020.
BARCELONA MARATHON
The Barcelona Marathon has been postponed until October 25, 2020.
ATHLETICS EVENTS CANCELLED UNTIL FURTHER NOTICE
Several marathons around the world have been postponed until further notice. You can find them below, and we'll update them with the latest official info once new dates have been announced. These include:
The NN Rotterdam Marathon - Postponed until further notice
The Prague Half-Marathon - Postponed until further notice
AUSSIE RULES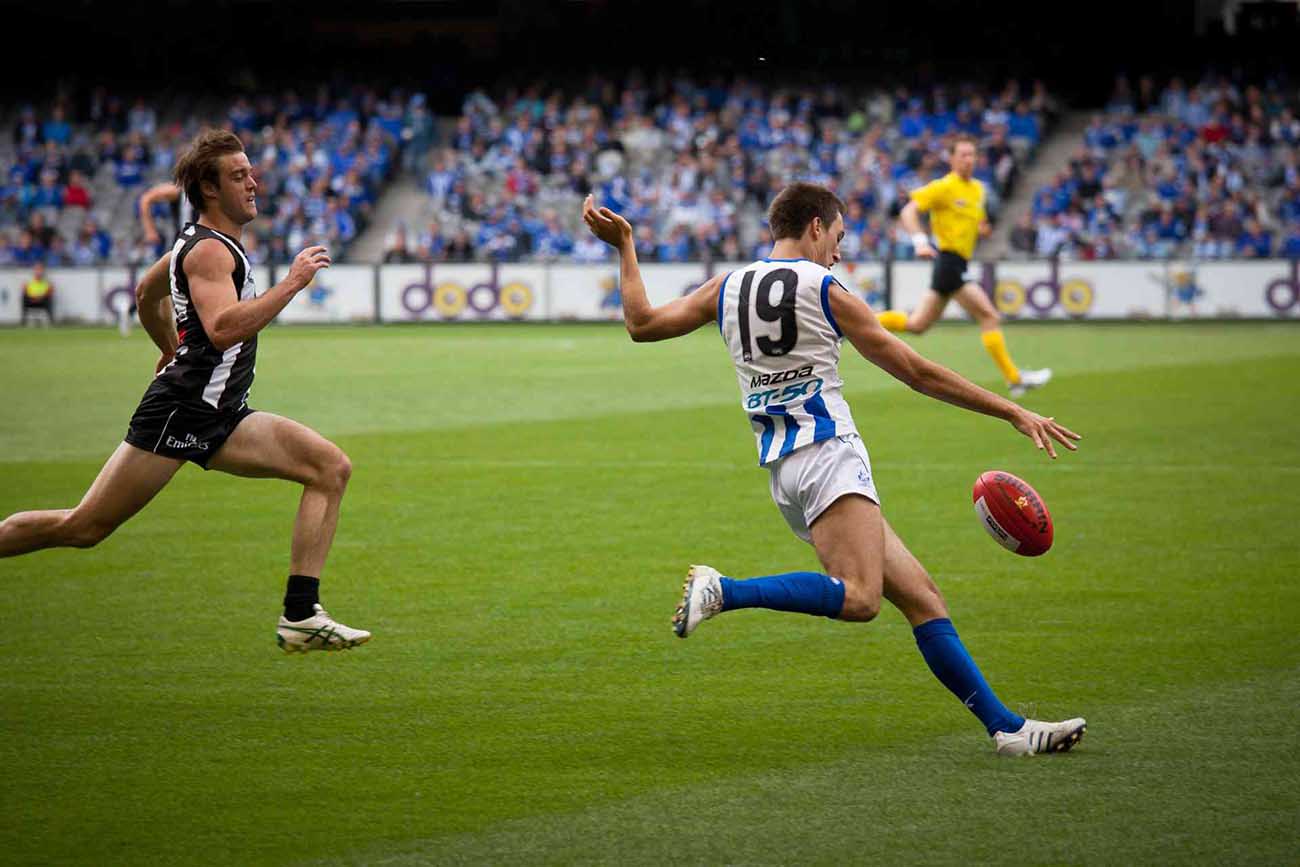 The AFL season first round was played but has now been suspended until May 31st when it will be reconsidered according to the Covid-19 situation.
BASEBALL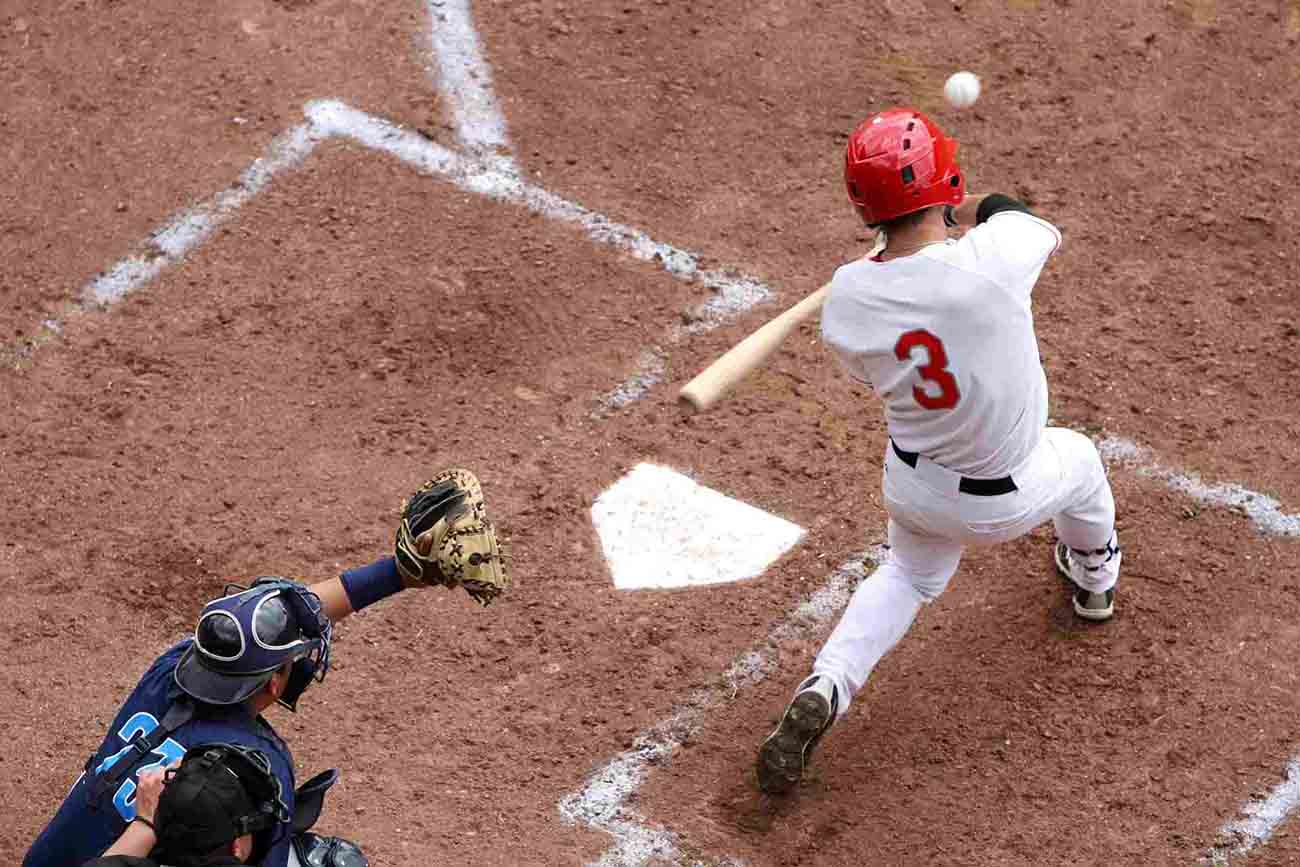 MLB SEASON
Set to start on March 26, 2020, Major League Baseball has been postponed indefinitely. Keep your eyes on this page for updates.
JAPANESE NPB
The Nippon Professional Baseball League (NPB) has taken the decision to postpone the 2020 season until further notice, for the first time since the 2011 tsunami and earthquake crisis. The season could continue during the time vacated by the postponement of the Olympics.
BASKETBALL
NATIONAL BASKETBALL SEASON
The National Basketball season has canceled the 2020 season outright. If anything changes, we'll be the first to let you know.
JAPANESE B LEAGUE
All first- and second-division games in the Japanese B League (a total of 95 games) have been suspended until at least 1 April 2020.
BOXING
SCARDINA VS FRANCILLETTE
The IBF title contest between Daniele Scardina and Andrew Francillette, set to take place in Milan on February 28, 2020, has been postponed until further notice. Tickets for the event that were purchased remain valid. As always, keep checking back for on-the-minute updates right here.
DANIEL DUBOIS VS JOE JOYCE
The heavyweight clash between Daniel Dubois and Joe Joyce has been postponed and is now set for July 11, 2020. If that changes, you'll read it here first.
JAPANESE BOXING
All fight cards have been canceled by the Japanese Boxing Commission. We'll let you know when new dates have been set for the canceled fights.
BRITISH BOXING
The British Boxing Board of Control has instructed that all boxing events be canceled until the end of April, with further consideration taking place afterward. Keep this page in your bookmarks and check back regularly for updates.
CRICKET
ENGLAND VS SRI LANKA TOUR
England's tour of Sri Lanka is postponed from March 13, 2020, until a date still to be decided. There will be no cricket played in the UK until further notice.
INDIAN PREMIER LEAGUE (IPL)
The 2020 Indian Premier League season will not start until April 15, at last count. Should that date change, we'll have an update for you on this page.
INDIA VS SOUTH AFRICA ODI
India's One-Day International series against South Africa, scheduled for March 13, 2020, has been postponed indefinitely. Check back regularly for updates.
CRICKET WORLD CUP LEAGUE TWO TOUR
The Triangular series between Scotland, the UAE and the USA in Florida, due to start on April 1, 2020, has been postponed until the global health crisis stabilizes.
AUSTRALIA VS NEW ZEALAND ODI
Australia's three-match One-Day International series against New Zealand has been canceled after only one game, with the Kiwi side rushing home in light of the recently announced travel bans.
DARTS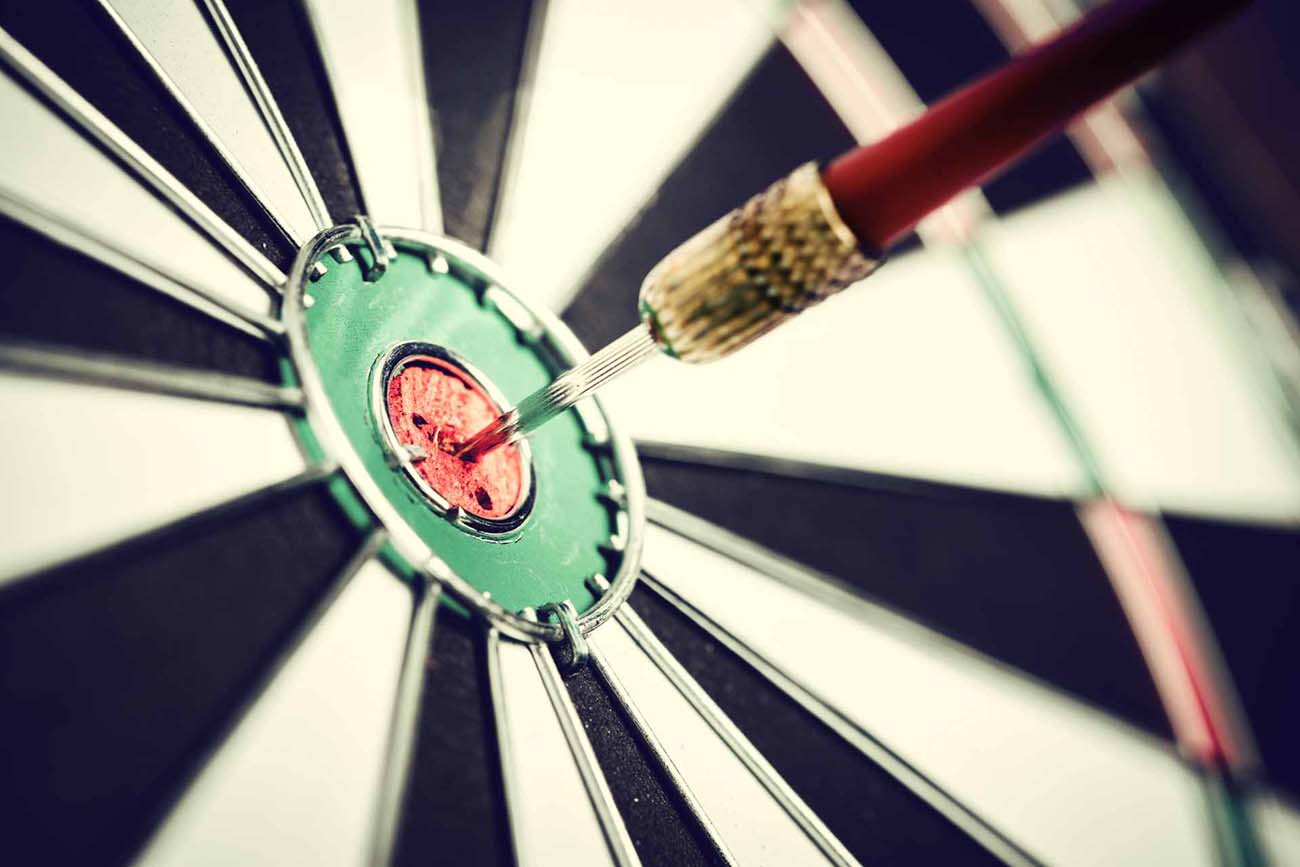 PREMIER LEAGUE DARTS TOURNAMENT
The next round of Premier League Darts scheduled for Newcastle will not be contested until at least September. We'll keep you posted with the latest news as it happens.
AMERICAN FOOTBALL
NFL
While the NFL Draft of April 23 - 25 won't be postponed, all public events have been canceled for 2020. According to official channels, "The NFL is exploring innovative options for how the process will be conducted and will provide the information as it becomes available." As soon as that information hits, you'll find it right here. The NFL and NFLPA have both agreed to delay the start of offseason programs until further notice. As always, we'll update you with more information as soon as it's available.
GOLF
2020 MASTERS TOURNAMENT, AUGUSTA NATIONAL WOMEN'S AMATEUR AND THE DRIVE, CHIP AND PUTT NATIONAL FINALS
The 2020 Masters Tournament has been postponed indefinitely, along with the Augusta National Women's Amateur and the Drive, Chip and Putt National Finals. No new dates have been set at this time, but rest assured we'll provide updates as soon as they are available.
USA PGA CHAMPIONSHIP
The US PGA Championship will now take place later this year, but a new date has yet to be announced. We'll let you know as soon there's an official date.
PGA TOUR
The PGA Tour has made the decision to "cancel or postpone" all events on all six tours for the week of the Valero Texas Open March, taking place from 30 March through to April 5, 2020, as well as the RBC Heritage (April 13 - 19 2020), the Zurich Classic of New Orleans (April 20 - 26), the Wells Fargo Championship (April 27 - May 3, 2020), and the AT&T Byron Nelson (May 4 - 10 2020). The USGA has also announced that the 2020 U.S. Open at Winged Foot Golf Club is scheduled to take place from June 18 - 21 2020. This is subject to change as the global health situation progresses, but we'll keep you updated with all the latest.
ICE HOCKEY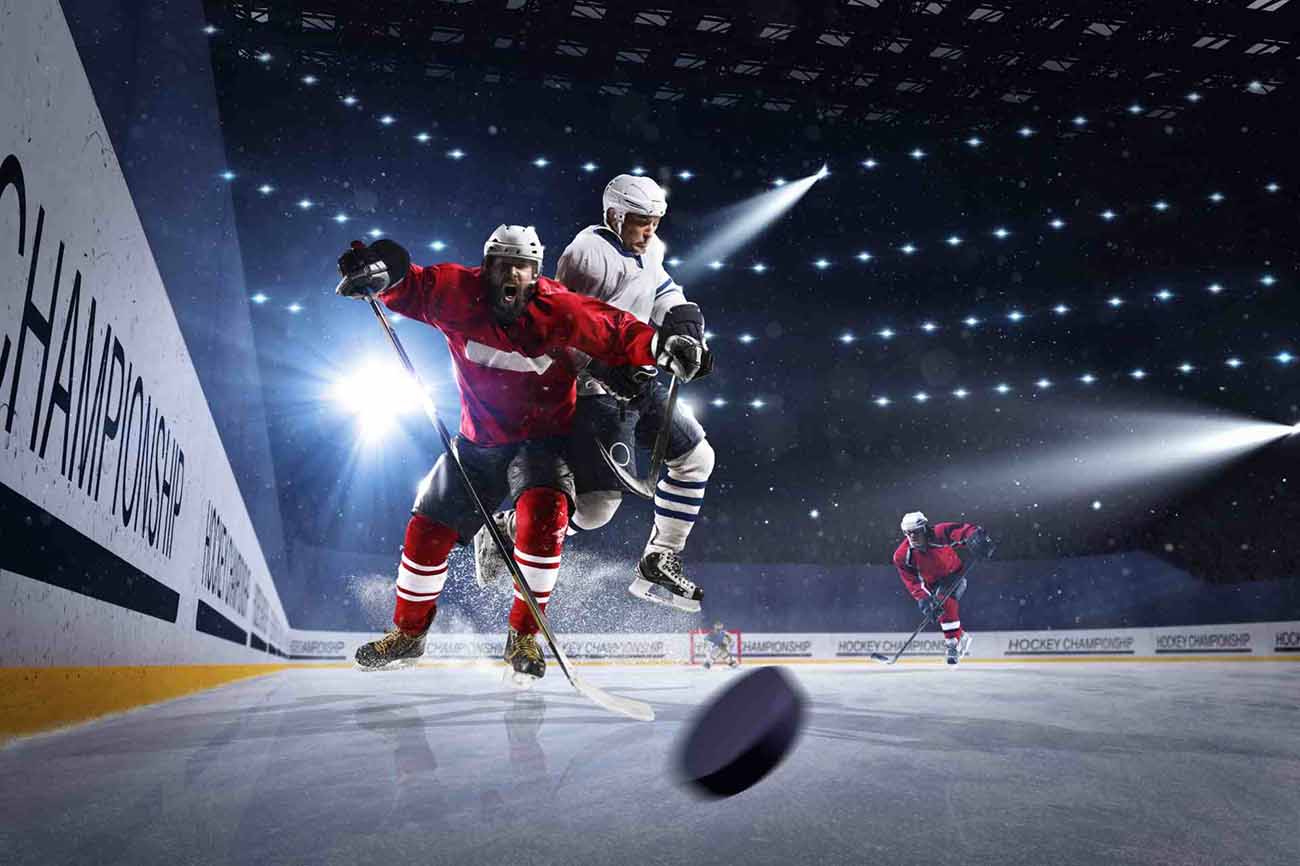 NHL
The NHL has suspended the 2020 season with no current plans for when it will resume. Check back frequently to see if there have been any updates.
IIHF WORLD WOMEN'S CHAMPIONSHIP
The IIHF World Women's Championship in Canada has been canceled outright. Fans will have to wait until 2021 for the next installment.
MMA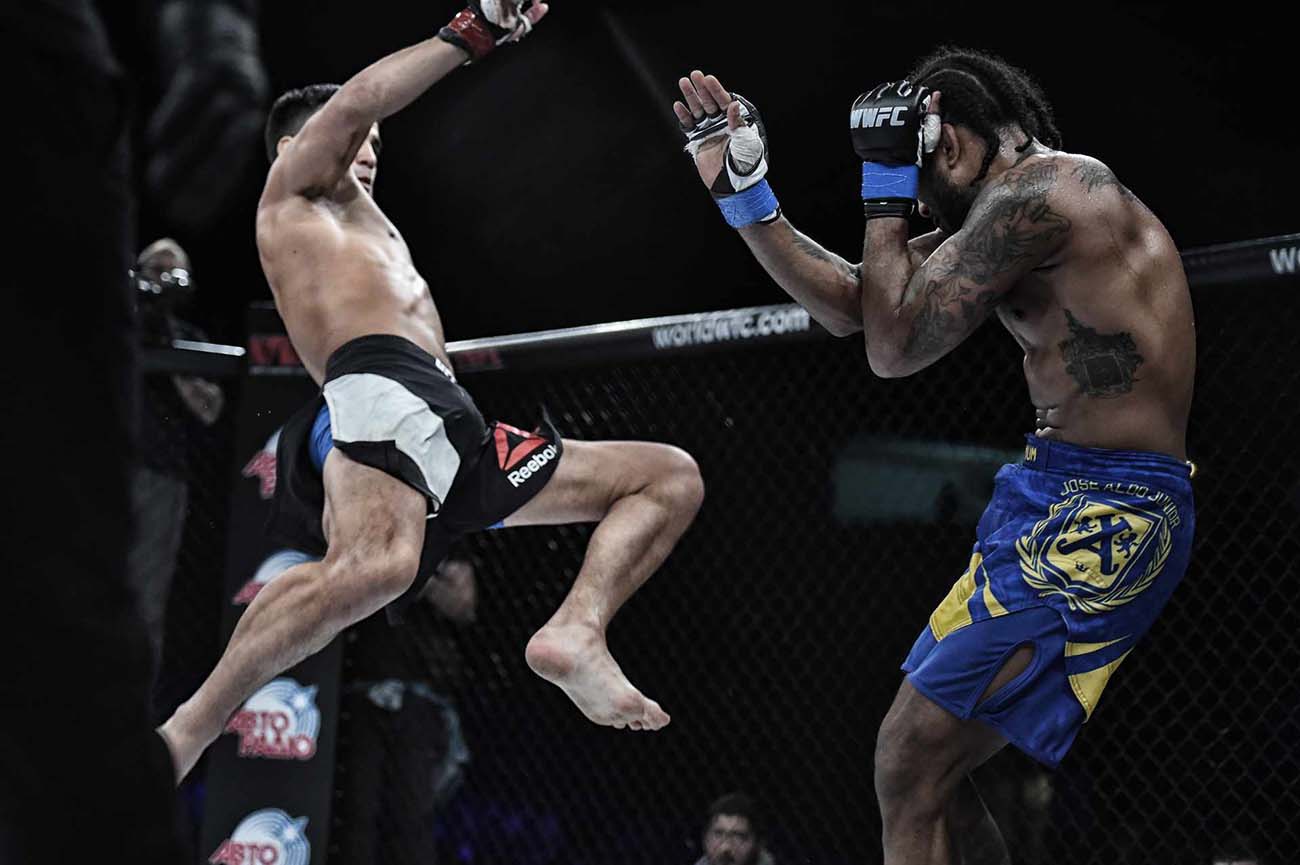 UFC
The Ultimate Fighting Championship held its mixed martial arts card in Brasília behind closed doors with fights moved from the subscription service ESPN+ to ESPN. The UFC, which had resisted calls to cancel events, has now agreed to postpone its next three events to April 11, 2020.
BELLATOR
While Bellator had originally planned to go ahead with Bellator 241 in Mohegan Sun, the event was canceled at the last minute and all future events have been postponed until further notice. We'll update this page frequently with any announcements.
RUGBY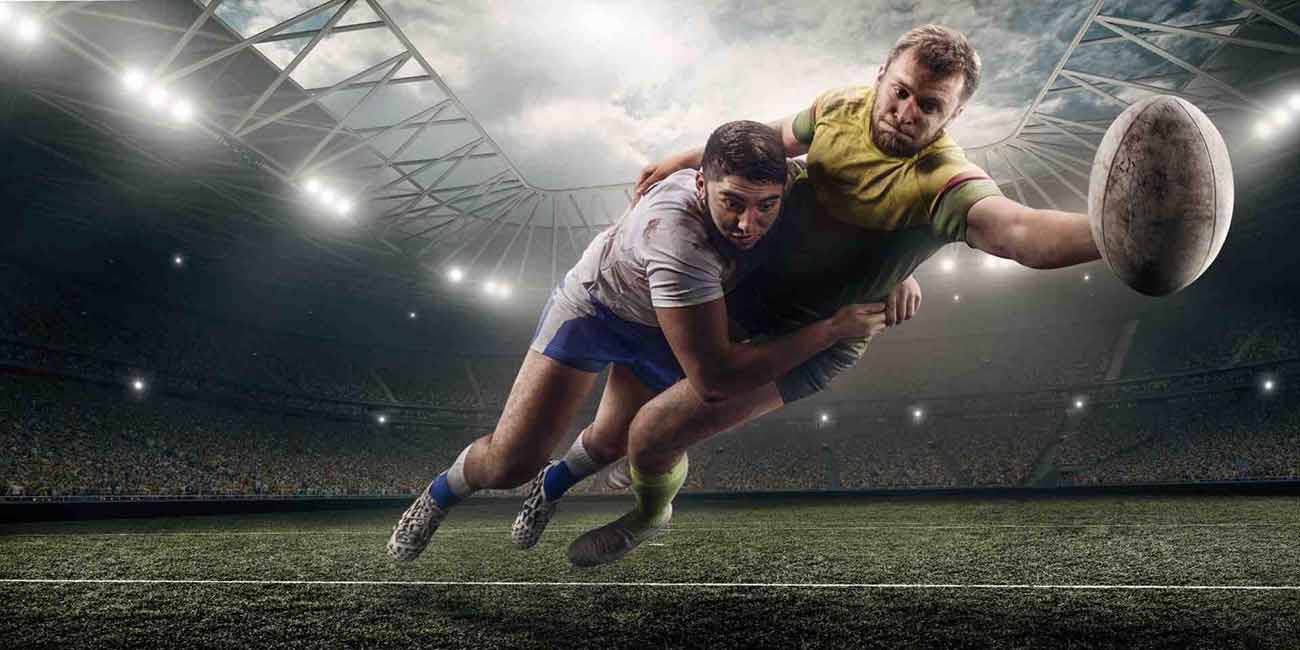 SIX NATIONS CHAMPIONSHIP
All remaining Six Nations and Women's Six Nations games have been postponed until further notice, while other contests have been canceled, including England vs Italy, Ireland vs France, and Wales vs Scotland.
SOCCER
EURO 2020
The Euro 2020 tournament has been postponed for a year and will now take place in the summer of 2021.
ENGLISH AND SCOTTISH SOCCER LEAGUES
All top-level English and Scottish football has been halted until at least April 30, 2020. The Football Association, Premier League, English Football League, FA Women's Super League, and FA Women's Championship have all suspended play until further notice. This is evolving day by day and worth keeping an eye on. As soon as there's an update from the sports bodies involved, you'll find it on this page.
Clubs and the FA are in talks as to how this could affect the summer transfer window.
The FA Cup has placed all of England's games on hold in March. If the remaining games are to be played, it's likely to be later in summer 2020, as the Euros have been moved to 2021.
ENGLAND VS ITALY AND ENGLAND VS DENMARK INTERNATIONAL FRIENDLIES
Both the England vs Denmark and England vs Italy international friendly games have been canceled.
UEFA CHAMPIONS LEAGUE AND EUROPA LEAGUE
The UEFA Champions League and all Europa League fixtures have been postponed without notice of new dates. We'll keep you posted if, and when, an update is issued.
CHINESE SUPER LEAGUE
The Chinese Super League's domestic fixtures have been put on hold, tentatively until April 18, 2020. Stay tuned for updates.
AFC CHAMPIONS LEAGUE
All AFC Champions League matches involving Guangzhou Evergrande, Shanghai Shenhua and Shanghai SIPG have been postponed until an as-yet-unannounced date in April. Make sure you've bookmarked this page and check back for daily updates.
MAJOR LEAGUE SOCCER
All MLS fixtures have been suspended, and at this time it's estimated that the final may be pushed back as far as December 2020. More news on this as it unfolds.
COPA AMERICA
The South American Football Confederation has made the decision to postpone the 2020 COPA America until 2021.
FIFA CLUB WORLD CUP
FIFA's Club World Cup has been moved to a new date and is now scheduled for China from 17 June - 4 July 2021.
FIFA WORLD CUP QUALIFYING MATCHES
FIFA has postponed all South American World Cup qualifying matches scheduled for March. As it stands there is no new date announced, but as soon as we have news to share you'll find it here.
TENNIS
ROLAND-GARROS FRENCH OPEN
The Roland-Garros French Open is scheduled to take place from 20 September to 4 October 2020, after the US Open.
ATP AND WTA
All ATP Tour and WTA events taking place until June 7 have been postponed until further notice. Any tournaments taking place from Jun 8 onwards are planned to go ahead as normal. We'll include the latest information as it unfolds.
INTERNATIONAL TENNIS FEDERATION
The International Tennis Federation has postponed the Fed Cup finals that would have been staged in Budapest in April. All competition playoffs have also been placed on hold. For now, we're waiting on information about when these will take place. Check back regularly for updates.
GO AHEAD FOR ESPORTS
The gaming and eSports calendar for 2020 is jam-packed with events, but it's also feeling the impact of postponements and cancelations. Where eSports may score over traditional sporting codes is that there is the possibility for organizers to move mass events online.
LEAGUE OF LEGENDS
Europe and North America's premier League of Legends leagues, the League of Legends European Championship (LEC) and the League of Legends Championship Series (LCS), all took place on March 20, 2020, as fully online competitions. The League of Legends finals are set for April 18 and 19 2020.
STAYING ON TOP OF SPORTS BETTING TRENDS
No matter what's going on in the international world of sports,
BetMGM
can help you make smart wagers whether you're an online sports betting novice or a seasoned pro. We give you great handicapping tools to help you make smart predictions. If you place bets on an individual or upcoming game that is ultimately canceled or has already been canceled, you will receive a full refund.