The time has come, March is in full swing, and college basketball fans are nervously completing their brackets. This tournament brings out the best college basketball teams in the US, as they battle it out to win the championship. For
basketball
fans, it's the perfect storm: games across the country, elite talent, upsets and historic college teams. It's exciting and unpredictable. At some point though, fans will need to decide who they are backing to go all the way. For the most part, picking college basketball teams has nothing to do with where you live. The tournament is broadcast around the world and draws viewers who may have never been to America. Finding your team has more to do with finding a college that speaks to you in the way that they play and what they represent. Fans also will want to back a team that has a realistic chance of doing well. Glory hunters may have a bad reputation, but there is no shame in supporting a good team. It beats getting excited for the tournament but instead watching your team be destroyed in the first round. So which college basketball teams should you cheer for? Here is a list of five teams who could be the perfect match for you. For sports betting fans, they would all make decent college basketball picks to go all the way.
Gonzaga University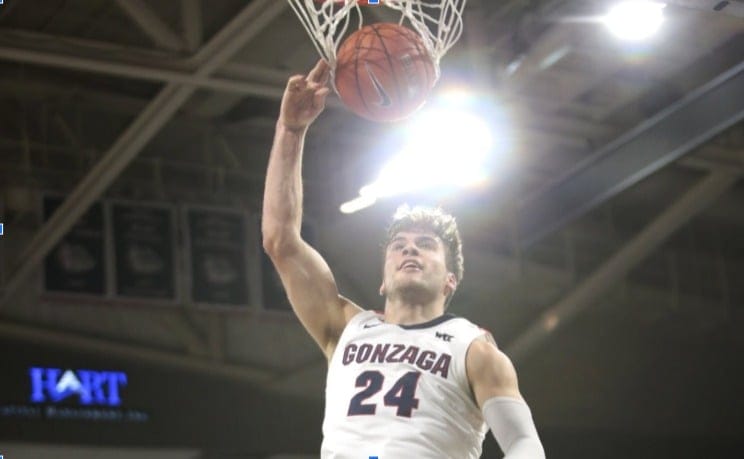 Gonzaga has been impressive all season. They have been one of the best college basketball teams offensively. This season, they've averaged close to 88 points per game, more than any other team. Their scoring has been a team effort. Gonzaga has six players averaging over 10 points per game. Drew Timme is not far from being the seventh, averaging 9.6 points per game. Filip Petrusev has led the line with 17.7 points and 7.8 rebounds per game. Ryan Woolridge has been the main provider with 4.3 assists and 10.3 points per game. Gonzaga University is also showing that they have a strong defence. They are averaging 40.3 rebounds per game. If they can continue to improve their defensive resolve, they will certainly have some of the lower
college basketball odds
to go all the way. Gonzaga has never won this college tournament and will be looking to consolidate what has been a few years of powerhouse performances. If they do, it will be an almighty celebration. If you're a fan of attacking college basketball, with an eye for making history, then Gonzaga may be the team for you.
University of Kansas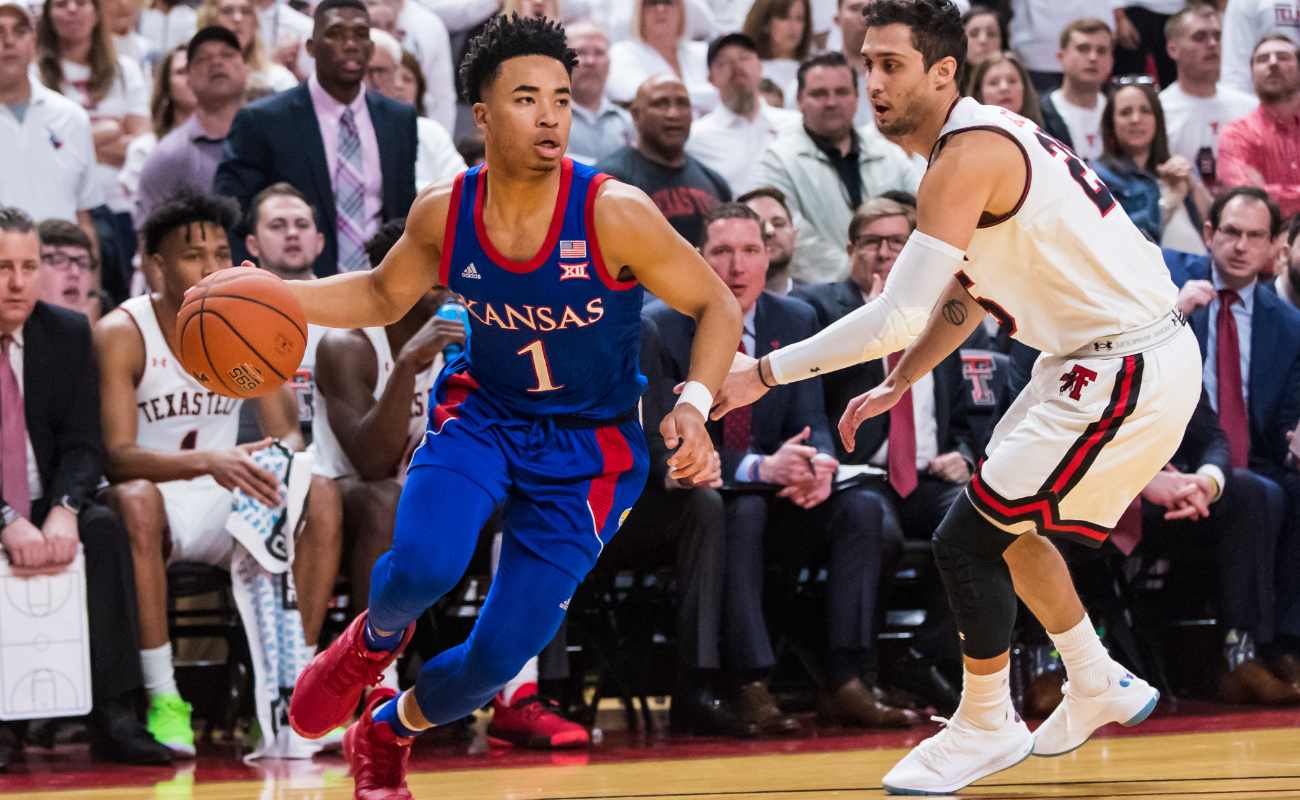 Kansas has been the standout team this season. They have been excellent both offensively and defensively. They currently sit atop a tricky Big 12 conference, and go into the month of March, as college basketball odds on favourites to go all the way. Off the court, there have been serious allegations of irregular recruitment practices. There are some concerns that, should they go all the way, the title may be vacated. Despite the allegations, the team has continued to perform on the court. This focus will need to be maintained if they are to progress all the way to the final. Kansas certainly has the players to win it. Devon Dotson has been outstanding, averaging 18.1 points, 4 assists, 4.1 rebounds and 2.1 steals per game. He isn't doing it alone though. Players like Udoka Azubuike, Marcus Garrett and Ochai Agbaji have been match-winners on their own account. Kansas last won the tournament in 2008. They will be hoping that they can turn the expectations into a reality this year. If you enjoy watching the best college basketball teams in top form and don't mind off-field allegations of recruitment irregularities, then Kansas may be a great team to cheer for this year.
Duke University
Duke has firmly established themselves as one of the best college basketball teams of all time. While they may not have the early year success between the 1940s-1960s, they have more than made up for it with their performances from the 1960s onwards. All five of their championship wins came in the last thirty years, but they have regularly either been runner-ups or semi-finalists since 1963. This season they look set to be one team to watch once again. They currently sit third in the Atlantic Coast conference but still look on course to seed close to the top. Losses to Virginia, Wake Forest, NC State, Clemson, Louisville and SFA have shown that they have the potential to be on the wrong side of an upset. That being said, a college doesn't have a record like Duke without knowing how to win knockout games. The main players to watch have been Vernon Carey Jr., Tre Jones and Cassius Stanley. Tre Jones, in particular, has been exceptional, averaging 16.2 points, 6.4 rebounds, 4.2 rebounds and 1.8 steals. It will take a team effort, and with Duke playing for the team is never in question. If you're looking for an iconic college basketball team to support then Duke could be the one for you. Their losses this season could even make their college basketball odds more enticing.
Michigan State
Michigan State is not necessarily the first college that comes to mind as favourites for the tournament. They only have two championship titles, in 1979 and 2000. The 1979 title was spearheaded by a young Magic Johnson, just before he was drafted to the Lakers and brought the 'Showtime' era to the NBA. Despite the lack of titles, the Spartans have been semi-finalists seven times in the last twenty years. This includes finishing as runner-ups in 2009. This season, Michigan State may have started slowly but they have found their form at just the right time. They currently top the Big Ten and are on a five-game winning streak. While they won't be a top seed, they'll certainly be a team to watch in the tournament. Michigan State's two standout players have been Cassius Winston and Xavier Tillman. Winston has 18.6 points and 5.8 assists per game. Tillman averages a double-double of 13.7 points and 10.8 rebounds. If you're looking for a college with an element of style and old-school college basketball passion, then the Spartans could be your team. This season they're sure to be one of the stylish college basketball picks in the brackets.
San Diego State University
San Diego State is having one of their best-ever seasons. They top the Mountain West conference and had the longest unbeaten run in the regular season. San Diego State has never progressed into the quarter-finals of the tournament but has as big a chance as any this season. SDSU has stumbled slightly as we approach the tournament. Their two losses to UNLV and Utah State will hopefully serve as a warning for the focus needed to progress in the knockout tournament. Up until the recent losses, San Diego State were strong contenders for a #1 seed. This will help them have an easier early round of fixtures. If their form players come to the party, they should be an outsider to progress to the semi-finals. Their main players have been Malachi Flynn, Matt Mitchell and Nathan Mensah. Mensah has been out of action for two months, after suffering from a blood clot in his lungs. SDSU is hoping that he will be fit and ready for the tournament, as he could make the difference in tight situations. If you're excited to support the new kids on the block and back them against getting vertigo, then San Diego State University is your team. They have proven that they have what it takes to win games this season. At the end of the day, it comes down to who scores more points, not who has a more successful history.
Marquette University
Marquette might not be the first name on many
sports betting
brackets. They currently sit seventh in the Big East conference. They aren't one of the powerhouse college names. They have one championship in 1977 and have only progressed into the quarter-finals three times in their history. So why should you cheer for them this season? Marquette has had a fairly good season, even though the wheels appear to be buckling as we approach the tournament. If they can steady the ship, they could go far. The main reason for optimism is the performances of Markus Howard. Howard currently averages 27.7 points per game. This is the highest points average across the division. We have seen players carry their teams to championships in the past. Carmelo Anthony did it for Syracuse in 2003, and Kemba Walker did it for UConn in 2011. Marquette's record should also not rule them out either. Villanova won the tournament in 1991 with a 16-14 regular-season record. If you're a fan of spotting individual talents before they blow up in the NBA, Marquette might be the team for you. The
college basketball
odds will certainly have a decent payout if you call it correctly.
Cheering on the better team
This year's tournament is primed for upsets and moments of brilliance. If the teams listed above don't interest you, there are still over 50 other college basketball teams to choose from. These include teams like Kentucky, Baylor, Dayton, Maryland and Seton Hall. The competitiveness of this tournament is what makes sports betting fans complete the brackets every March. Play online with BetMGM - where you'll find that sports betting is made fun and easy.