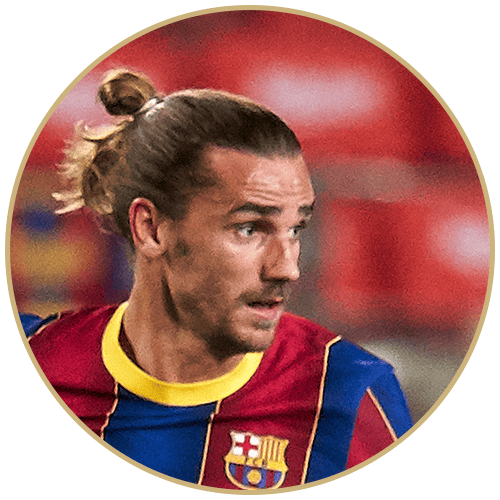 Antoine Griezmann
October 5, 1991

2020 Earnings: $26.7 million ($21.2 million salary/prize winnings, $5.5 million endorsements)
Networth: Estimated $60 million
His early career was spent playing for hometown club UF Mâcon. Before being scouted by Spanish club Real Sociedad in 2005, he embarked on several trials with professional clubs but was rejected due to his size and lightweight frame.
He joined Atlético Madrid 5 seasons into his professional career, adapted his game to become a complete forward, going on to become the focal point of the team by breaking the club's scoring record for a debut season.
Griezmann either scored or set up eight of the 14 goals that helped France win the 2018 World Cup.
Antoine became a stallion master in France in 2020, after his retired horse Tornibush moved to Haras d'Ayguemorte.
A keen video gamer, Antoine and his brother launched Grizi Esport, which began competing in Fortnite tournaments in 2020. These 24 hour Fortnite streams were set up to raise money for various coronavirus charities.
Back to Main Listing Page